The Zoom VaporFly Elite, the race shoe worn by Eliud Kipchoge for the fastest marathon ever at Nike's Breaking2 event, might become more pedestrian in the future. While the shoe has only released in limited numbers so far, images recently surfaced of a new model, reportedly called the Nike Vapor Street Flyknit, that has the same basic silhouette and is said to be releasing in 2018.
Not much is known about the Vapor Street Flyknit, but it appears that the sole doesn't use Nike's ZoomX cushioning. Sans that platform, and the embedded carbon fiber plate of the VaporFly Elite, this silhouette could be presented as a takedown of the actual race shoe. More importantly, it could arrive at retail with a price much lower than the $600 that the Elites command.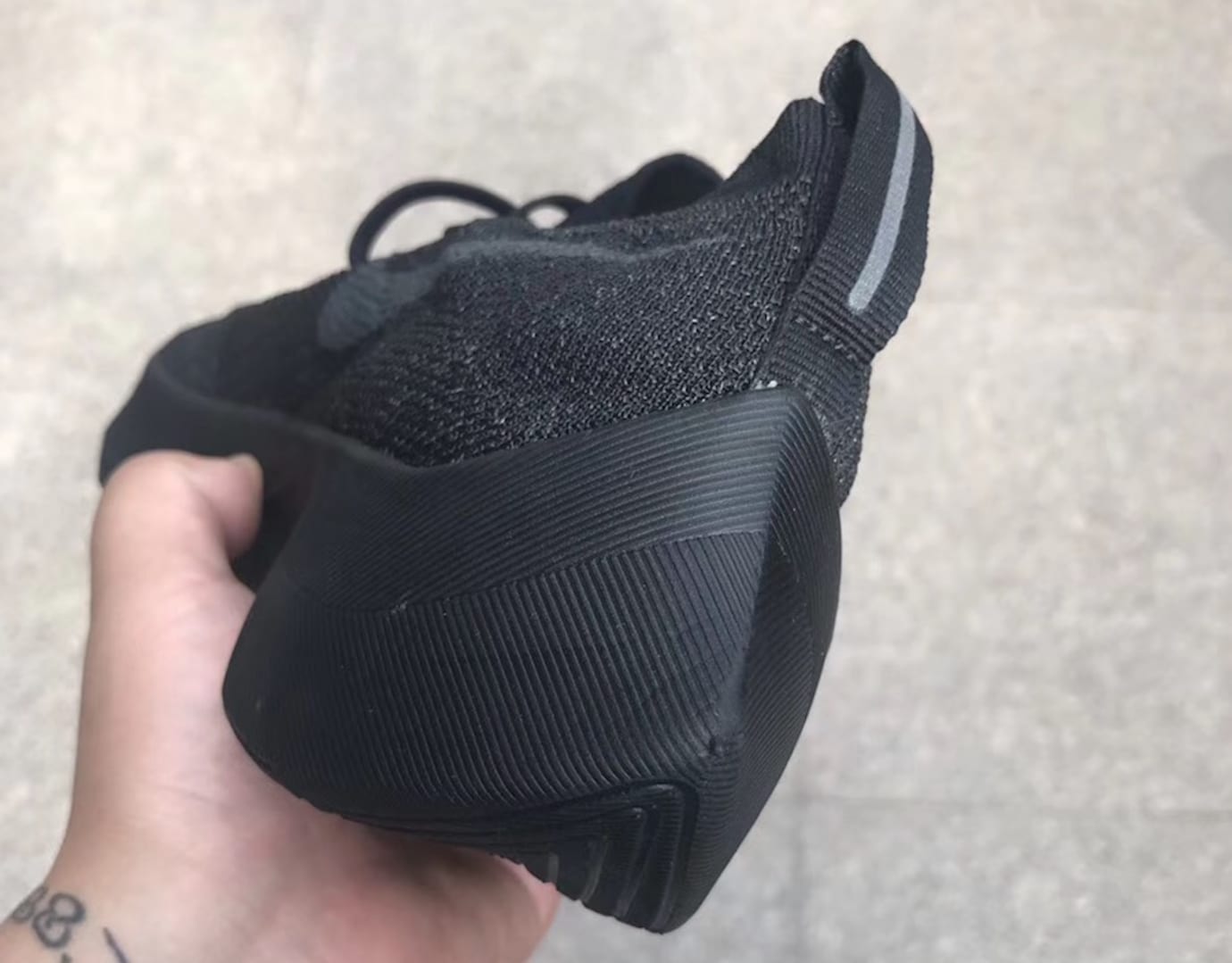 While Nike originally said it did not plan to release the VaporFly Elite, it's made a limited number of pairs available in 2017. First, the Breaking2-style blue colorway was given away through the Nike+ Run Club app. After that, Nike released the red colorway in Berlin for that city's major marathon, and then 100 more of the red and a black/grey colorway in New York City for its marathon.
Following those limited releases of the shoes, many have taken to Ebay to resell them, with most listings falling between the $1,000 to $2,000 range.