While Nike-sponsored runner Eliud Kipchoge fell short of his goal of a sub-two-hour marathon at the Breaking2 event in Italy on Saturday, he made history nonetheless by running 26.2 miles in two hours and 25 seconds in what was the fastest marathon time ever recorded. On his feet for the feat was the Zoom VaporFly Elite, a Nike shoe developed for the race and customized to fit the needs of the three runners who participated. What does Kipchoge plan to do with his pair post-race?
"This is history," the Kenyan track star told Sole Collector after the race, "and also, always, history must be kept."
Usually after an event of this caliber, Nike designers would collect and analyze the sneakers, looking to gain insights from the wear they accrued over the distance of the race. But they're not sure to what extent they'll have that option this time.
"We ask for our shoes back from our athletes and we inspect them and we have a conversation about what worked—what potentially didn't work is very helpful to know as well," said Stefan Guest, Senior Design Director for Innovation at Nike. "We haven't had that conversation yet. This is a very historic moment—a historic product—and it's obviously incredibly meaningful to the athletes. So this time around, potentially, they'll hold onto those shoes, but we'll definitely be looking at them and talking to the guys."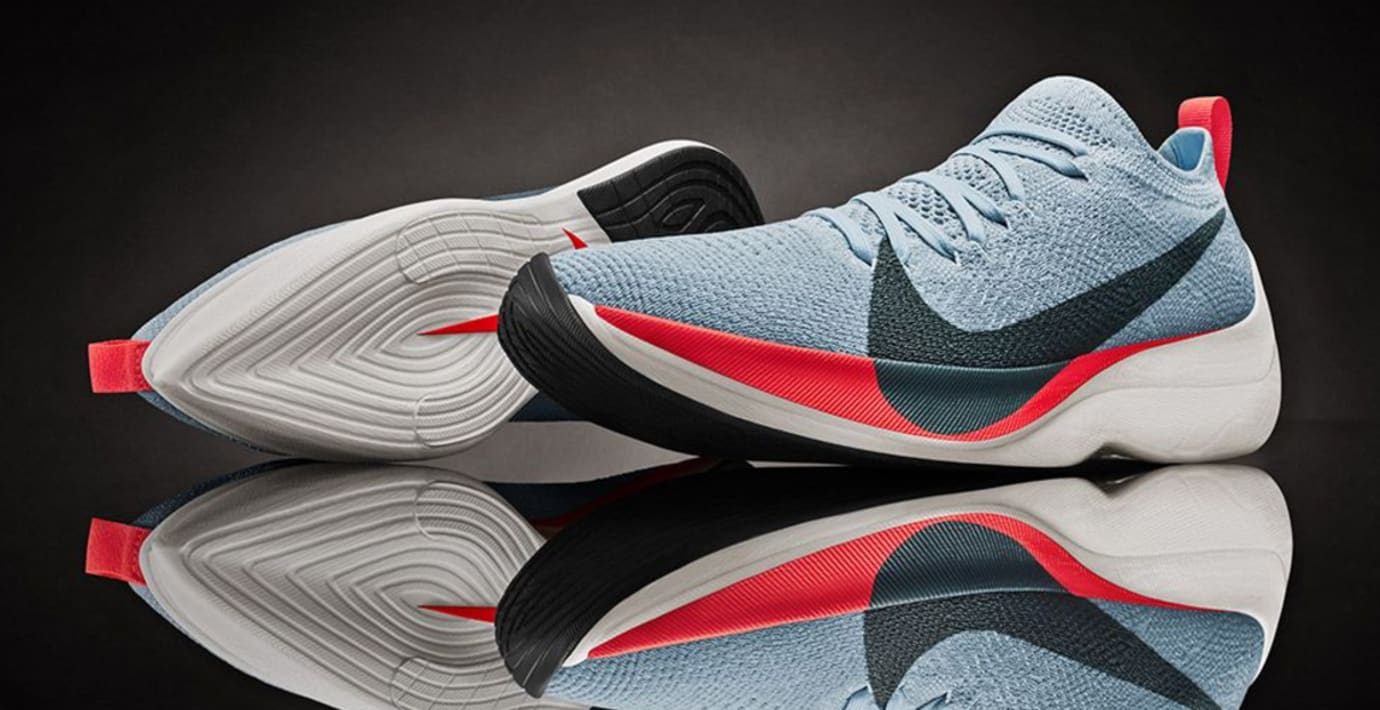 Beyond the pairs worn by Kipchoge and other Breaking2 racers Lelisa Desisa and Zersenay Tadese, Nike does have somewhere around 100 additional Zoom VaporFly Elites, some of which will be given away through a promotion on its Nike+ Run Club app. There are no current plans to bring the shoes to retail—Nike has always labeled the model as more of a concept car. What's more, there's not one true version of the VaporFly Elite: the pairs that exist were tailor-made for the Breaking2 runners and come in different variations depending on which member of the trio they were made for.
The Zoom VaporFly Elite was something of a controversial shoe at its introduction, with some worrying that the carbon fiber plate embedded in the midsole would give runners wearing it an unfair advantage. Track and field's governing body, the International Association of Athletics Federations, has vague rules about proper footwear though, and Nike designers say that the shoes were never an issue.
"There was nothing really to investigate," Guest said regarding the sneakers' in-race legality. "I think it was on their part that they said, when they were prompted, 'There's really nothing there.' There's no protocol there anyway to initiate that kind of conversation, but there really wasn't any interest on their part."
Despite this, Kipchoge's time at the Breaking2 race did not technically count as a world record. Nike's efforts to create the perfect race conditions went beyond the IAAF's rules in two instances, the brand's approach to pacing and runner nutrition precluding Kipchoge's time from hitting official record books.