After shaking up the sneaker industry around this time last year by announcing its merger with Flight Club, resale platform GOAT is in the news once again with a major investment from an established retail powerhouse.
Foot Locker has announced that it's making a $100 million strategic minority investment in GOAT. The figure is not only the largest financial investment ever made by Foot Locker, but it's also the biggest investment by a retailer in the secondary sneaker market—a sign of just how far things have come in recent years.
Details on what the new partnership will entail are currently sparse, but the brands are promising "exclusive customer experiences" and also plan to further push GOAT's global reach. 
"We are excited to leverage GOAT Group's technology to further innovate the sneaker buying experience and utilize their best-in-class online marketplace to help meet the ever-growing global demand for the latest product," said Foot Locker chairman and CEO Richard Johnson said in a press release. "Together, Foot Locker and GOAT Group's shared commitment to trust and authenticity in the sneaker industry will provide consumers with unparalleled experiences and diversified offerings."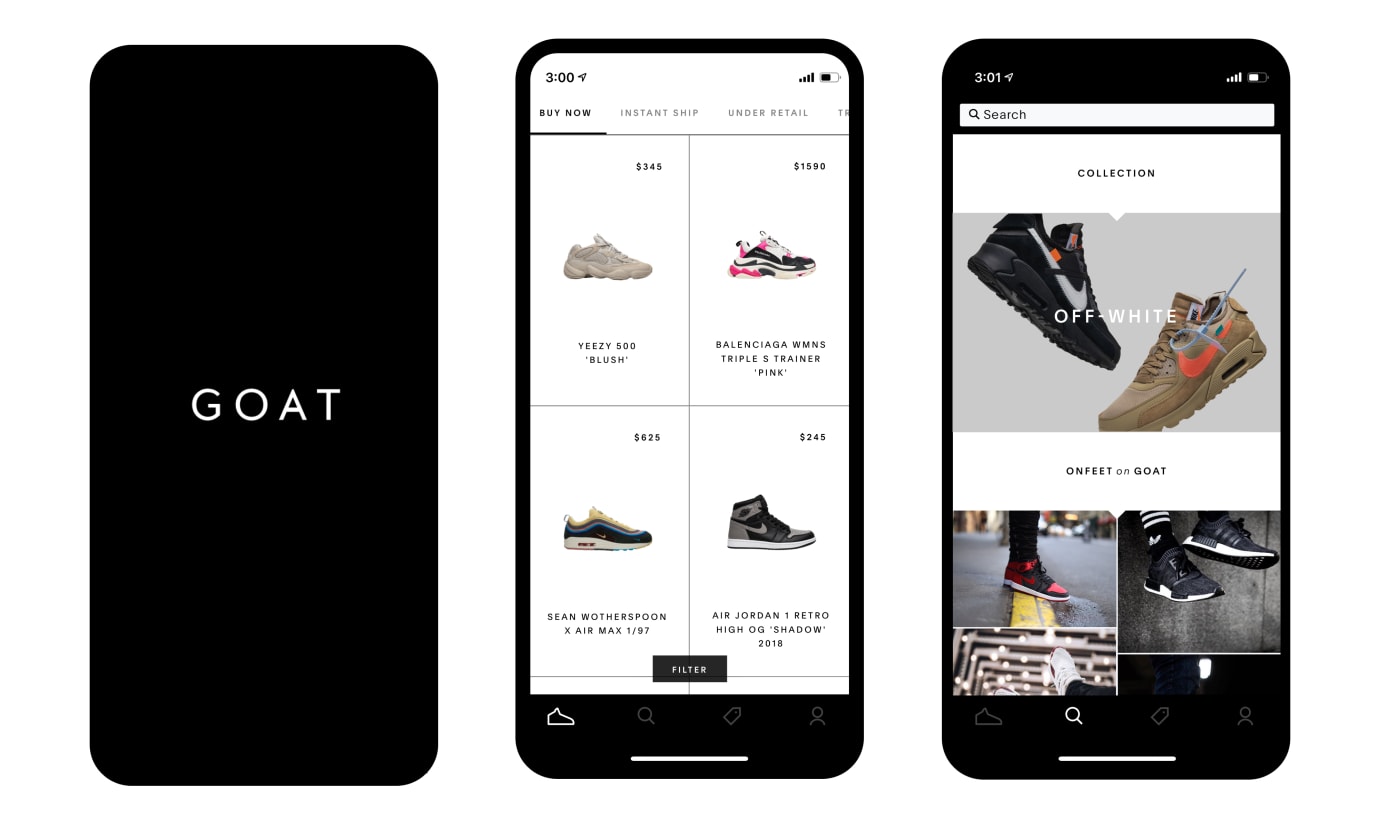 "With over 3,000 retail locations, Foot Locker will support our primarily digital presence with physical access points worldwide, bringing more value to our community of buyers and sellers," added Eddy Lu, co-founder and CEO of GOAT. "Having Foot Locker as a strategic partner will also expand our business as we continue to scale our operations both domestically and internationally."
Foot Locker's other recent investments include $3 million in former Jordan Brand designer Jason Mayden's Super Heroic brand and $2 million in the Pensole Footwear Design Academy.
Since its inception in 2015, GOAT has raised a total of $197.6 million in investments.