Adidas will be releasing a colorway of the brand new T-Mac hybrid model, the T-Mac Millennium, to commemorate the 2004 NBA All-Star Game.
The T-Mac Millennium honors the Hall of Famer's time as a signature athlete for the Three Stripes by fusing pieces from his line to create a brand new silhouette designed for the court in 2018. Elements are borrowed from pairs like the T-Mac 1, 2, and 3, while adding new features like a pull tab on the heel and a Boost midsole.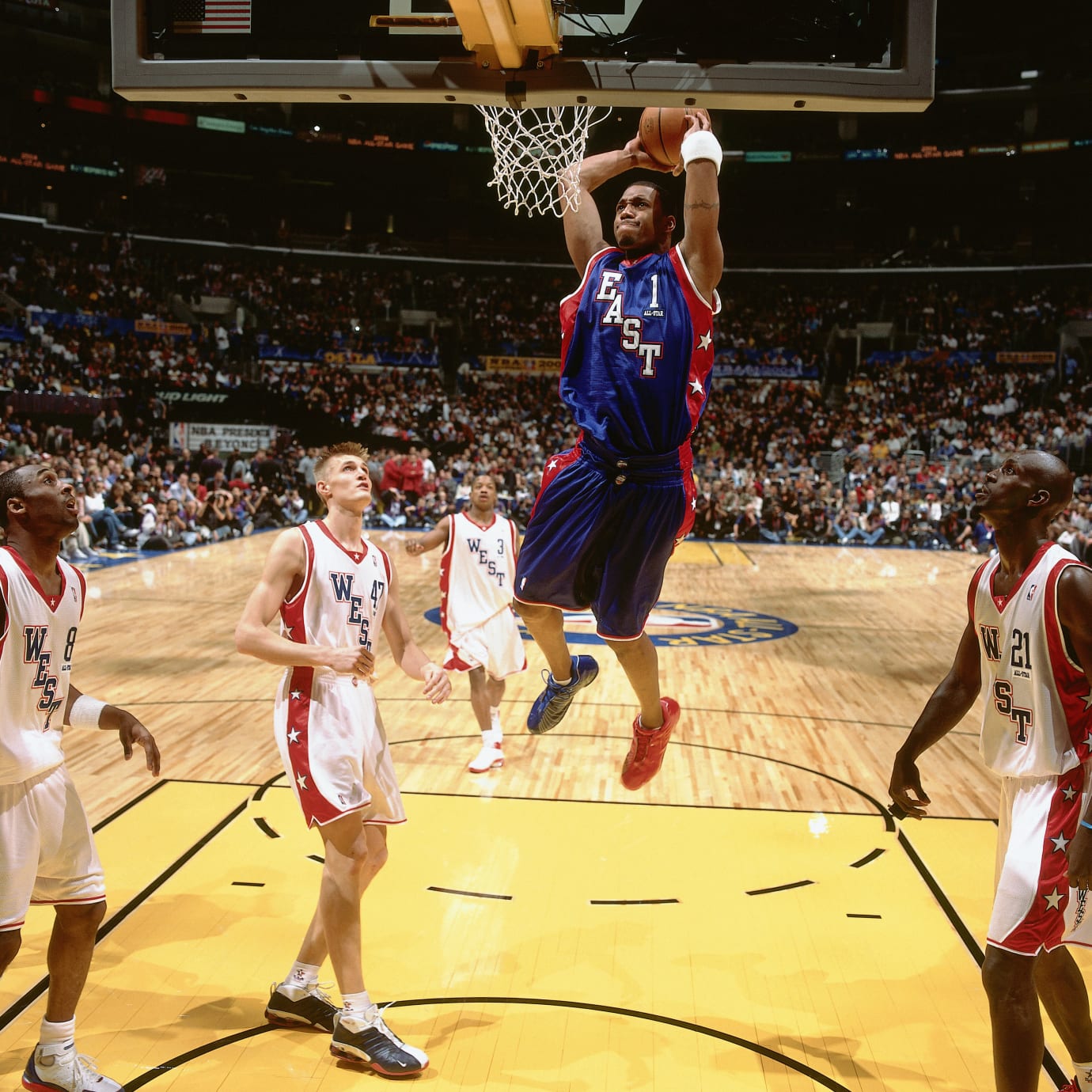 This particular colorway is dressed in a royal blue leather upper, silver accents, and sports Tracy McGrady's personal logo on the tongue in gold. The font from the Eastern Conference All-Star jerseys can be seen on the outsole. Some might remember the 2004 All-Star Game for being the game McGrady laced up his infamous mismatched T-Mac 3s, as well as where he threw down his iconic off-the-glass dunk in the second quarter. 
An official release date and pricing has yet to be revealed for this Adidas T-Mac Millennium, but check out detailed shots of the pair below.