Last night, James Harden was awarded his first MVP trophy at the 2018 NBA Awards ceremony in Santa Monica, California. In celebration of his monumental accomplishment, Adidas has put together a special collection of footwear and debuted a new short film titled "Imma Be A Star."
The minute long clip is narrated by Harden's mother, Monja Willis, and chronicles his journey to ultimately becoming the 2018 NBA MVP. It begins with home video clips of Harden shooting hoops in his driveway as a kid before moving on to clips of him winning high school state championships, playing at Arizona State, getting drafted by the Oklahoma City Thunder in 2009, and ultimately becoming a superstar as a member of the Houston Rockets. The title of the clip comes from a note Harden wrote to his mother as a kid saying that he was going to be a star one day. 
Along with the film, Adidas is finally releasing its three-shoe collection honoring The Beard's stellar season. A Harden Vol. 2, Harden Vol. 2 Lifestyle, and Harden B/E X are all outfitted in black uppers with blue detailing, gold branding, and special "MVP" logos used on tongues and dubraes. The color palette is inspired by the seal of Compton—the city where Harden grew up.
All three pairs from the Adidas Harden "MVP" collection are available on adidas.com now in limited quantities for $110 (B/E X), $160 (Vol.2), and $180 (Vol. 2 LS), respectively. 
Adidas Harden Vol. 2 "MVP"
Color: Core Black/Gold Metalli /Trace Royal
Style #: F36848
Price: $160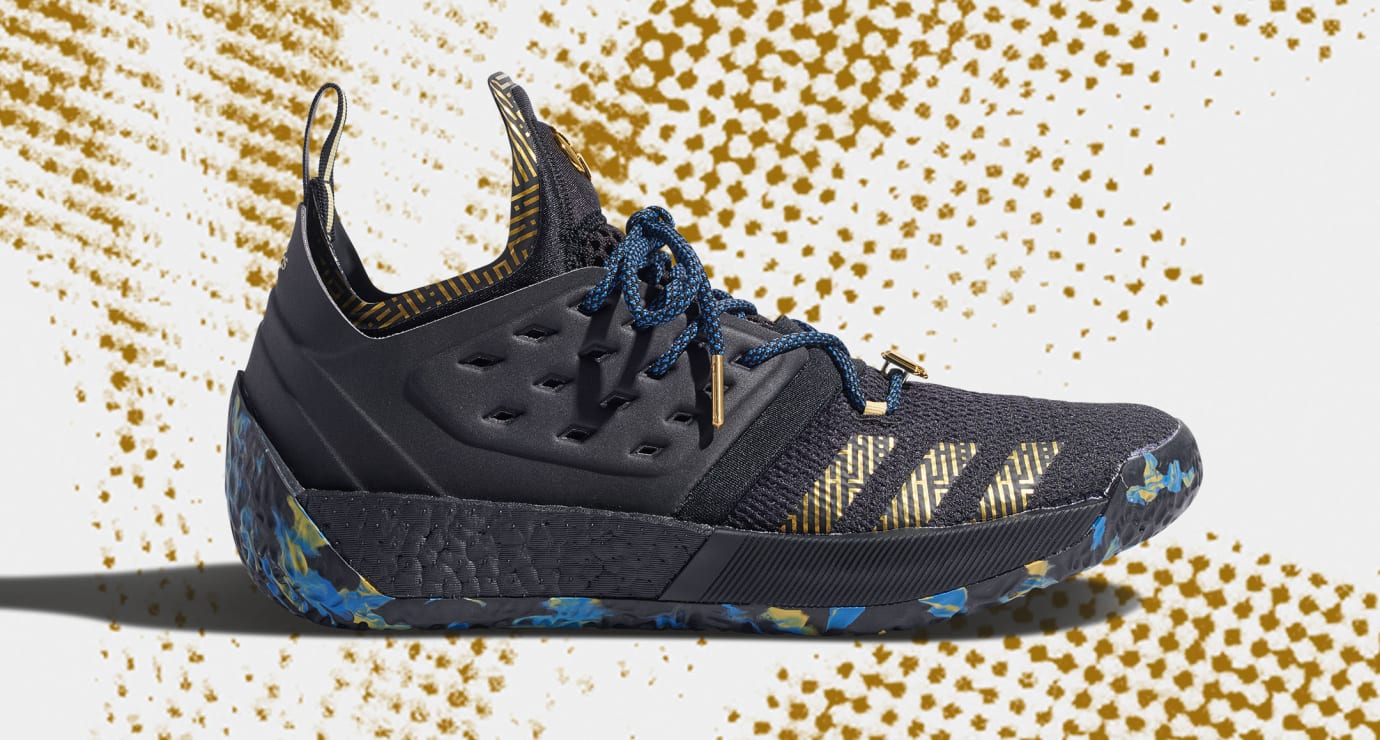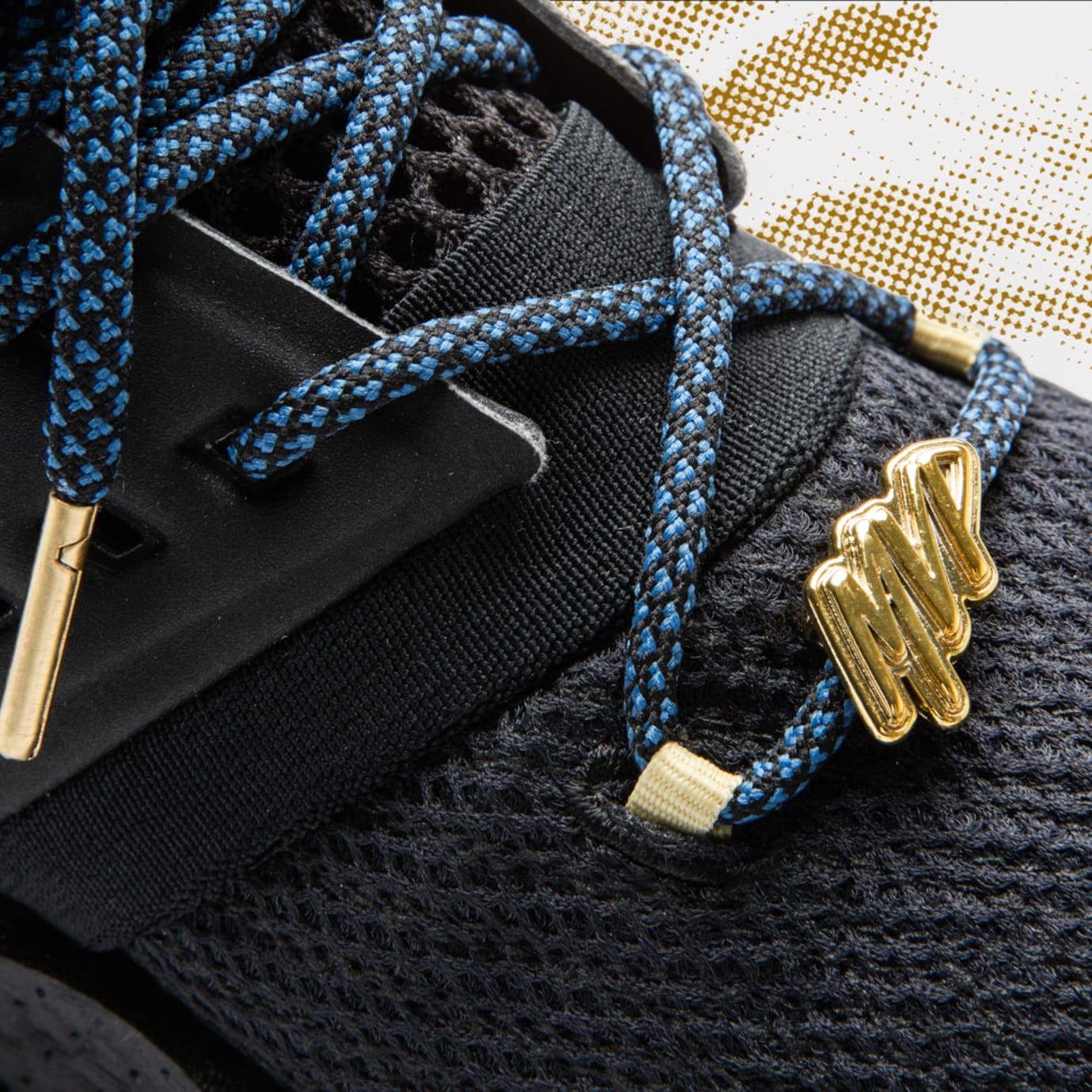 Adidas Harden Vol. 2 LS "MVP"
Color: Core Black/Gold Metallic/Steel
Style #: F36840
Price: $180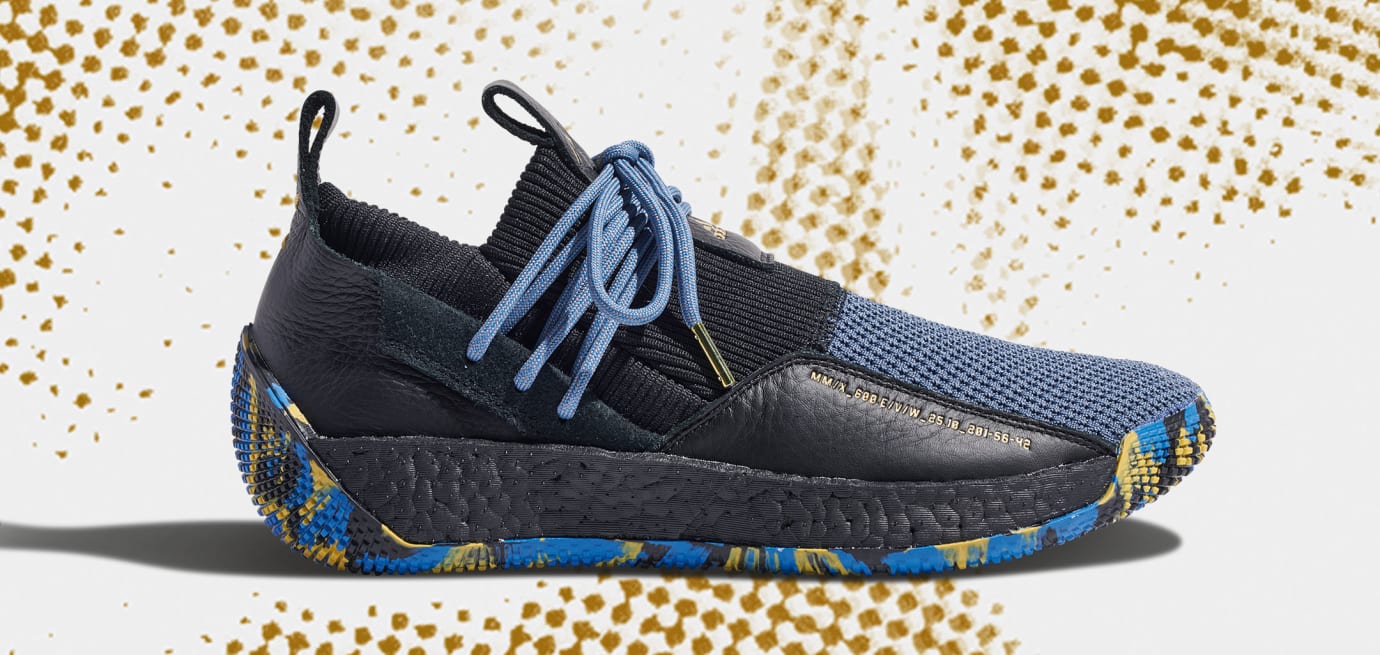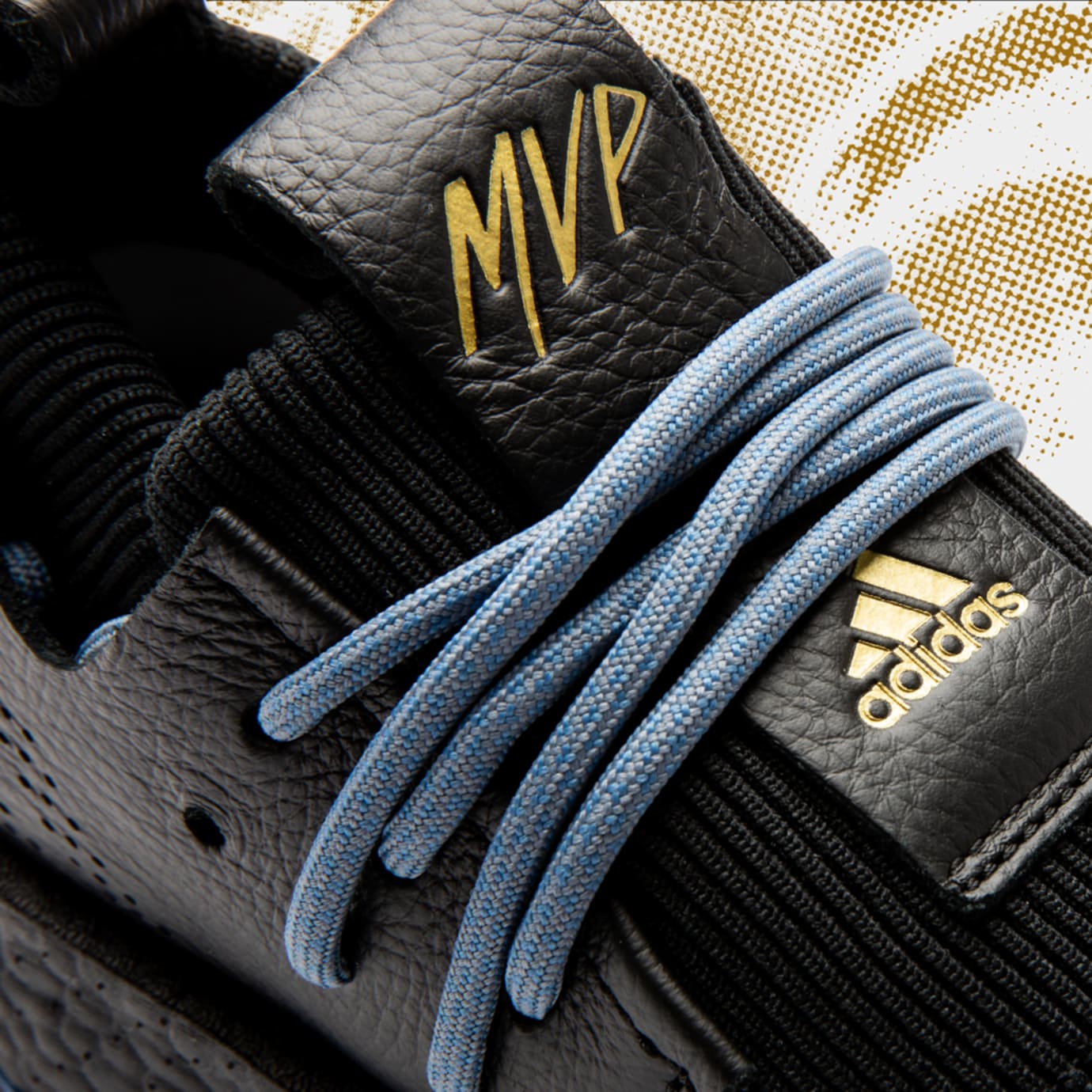 Adidas Harden B/E X "MVP"
Color: Core Black/Gold Metallic/Steel
Style #: F36813
Price: $110