Nick Young was clearly feeling his choice of footwear following last night's game. Shortly after the Warriors 125-111 victory over the Knicks, Swaggy P took to Instagram to show off a shot of himself wearing the "Blush" Adidas Yeezy 500. Teammate Kevin Durant, on the other hand, didn't appear to be as impressed. 
Durant, who scored 22 in the game (Young had 3), stopped through the comment section to drop a nauseated face emoji in response to the footwear choice. The hyped sneaker brought a predictably wide variety of reactions, and fans were quick to take note of Durant's thoughts.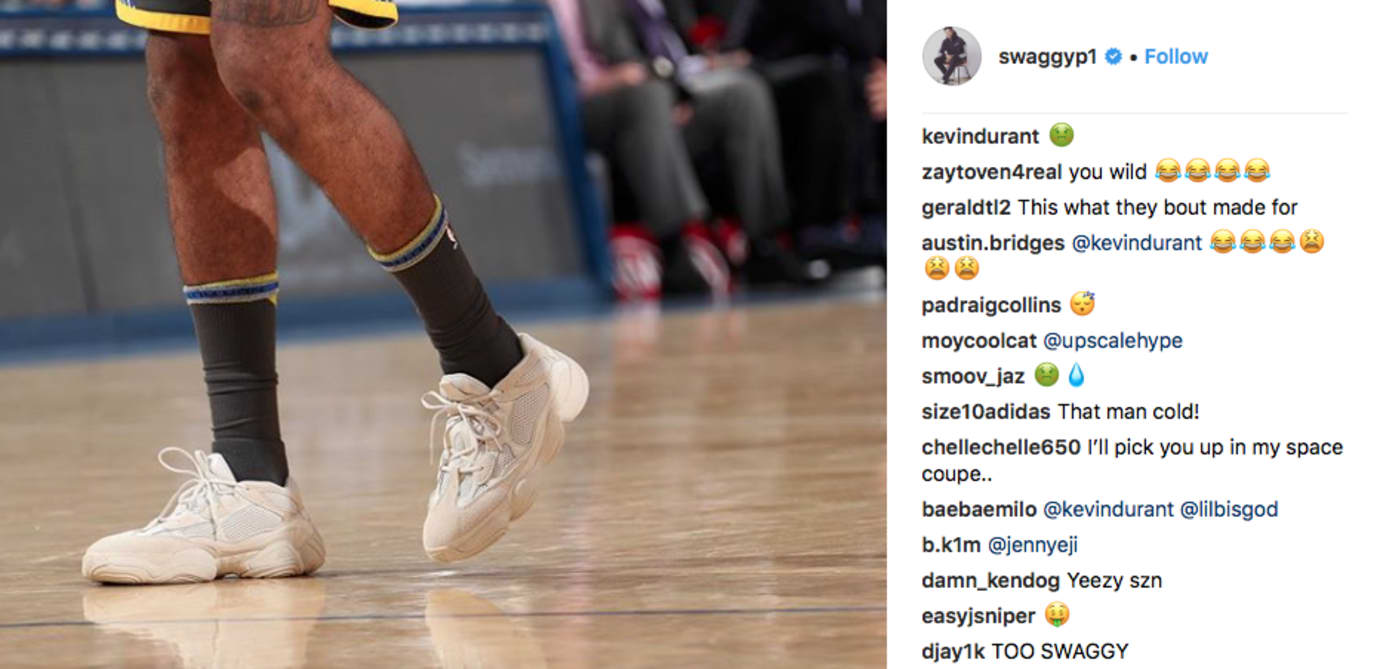 This isn't the first time that Durant, who has a $200 million-plus contract with Nike, has seen fit to troll the footwear of a teammate wearing an opposing brand. In the summer of 2017, KD knocked Steph Curry's footwear, saying that "Nobody wants to play in Under Armours."
It's unclear if Durant knew he was logged in to his public username, or thought he was using his quiresultan account.