With the Houston Rockets in town Friday night, Washington Wizards point guard John Wall shocked the sneaker world by ditching Nike to play in his first Adidas signature sneaker, the J Wall 1. The model first hit the market in 2014, following Wall's shift from subsidiary Reebok to Adidas Basketball. The J Wall 2 launched a season later, but Wall and Adidas parted ways in Oct. 2015 after the point guard turned down a reported $7.5 million per year offer from the brand.
Though Wall has denied money watching, reports suggested that he wanted "Harden money," referencing the 13-year, $200 million deal positional peer James Harden had just signed with Adidas. Instead, he walked away from his signature line to explore other options. While it's unclear what opportunities Wall has had as a sneaker endorser since, he's remained a free agent, almost exclusively playing in offerings from Nike Basketball and Jordan Brand. During that time, he made two more All-Star Games, led the Wizards back to the Eastern Conference Semifinals and tallied career highs in points and assists. He's a signature caliber player still wearing other guys' sneakers.
That brings us to last night, with Wall taking the court in the "Floral" J Wall 1. A night in Adidas sneakers doesn't mean a re-signing is imminent. Hoop District D.C. reports that, per sources, Wall is expected to re-join the 3-Stripes, while sneaker deal insider Nick DePaula says that he's still a free agent and negotiations with multiple brands are still ongoing. It's worth noting that teammate and Adidas endorser Kelly Oubre Jr. also wore the J Wall 1, suggesting some type of coordinated effort.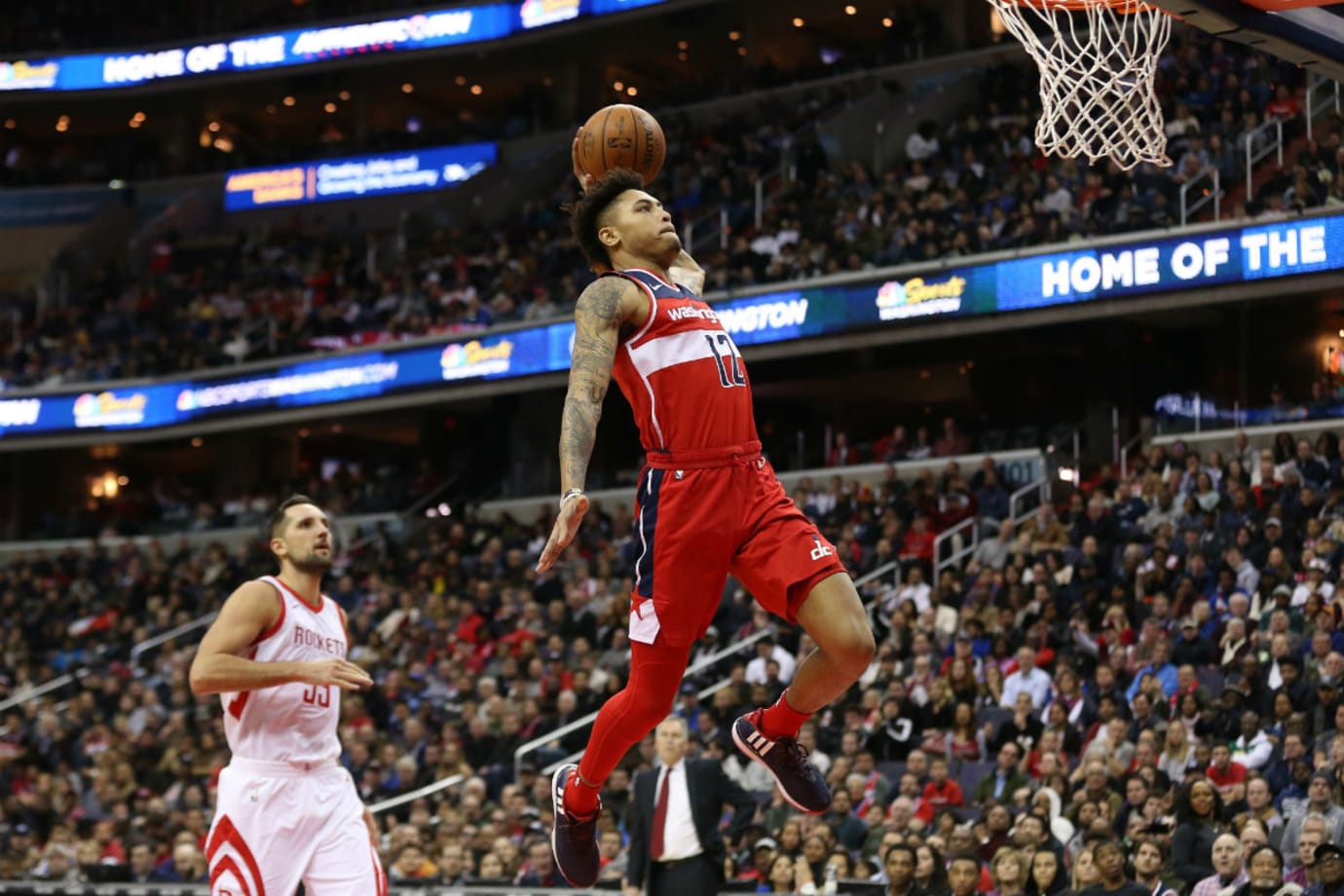 It's hard to overlook the irony (or not) of Wall bringing back his Adidas shoe against the man the brand essentially chose over him. Also, considering that Adidas made a significant offer to Giannis Antetokounmpo​ before he re-signed with Nike in Nov., they may have some extra endorsement dollars in the budget to spend.
On the surface, a reunion between Wall and Adidas makes a lot of sense. The brand has more momentum than ever, Wall has established himself as an elite player in the league and there's marketable history between the two. If he is talking with different companies, we'll find out if this outing was anything more than a stroll down memory lane in the near future.