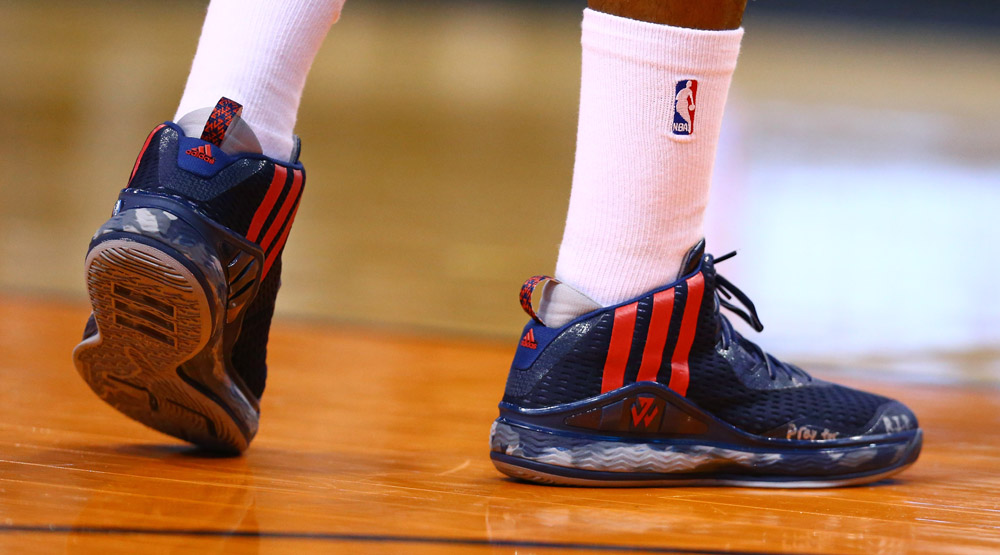 by Brandon Richard
John Wall's second signature shoe with adidas just launched, but he may be endorsing a new brand by the end of the season.
According to the Washington Post, Wall's contract with adidas officially expired on Sep. 30, making him a sneaker free agent. He originally signed a 5-year, $25 million dollar deal with Reebok in 2010, before he was moved over to parent company adidas' basketball roster.
Don't count a return to adidas out just yet — Wall receives royalties from sales of his signature shoes and continues to wear them in games. However, he's been spotted wearing Nike and other different brands in practice. A signature line with royalties would likely be the bottom line for Wall in any new deal — perhaps Under Armour will make a play for the hometown All-Star.
"My main focus is just play basketball," Wall said regarding a search for a new deal. "I let my agents and marketing team and them negotiate and talk."
A shoe rumored to be a prototype of the adidas J Wall 3 leaked this past September, but a move by Wall would obviously change those plans. More on this story as it develops.