Through the preseason and first week of the regular season, several NBA players had their new, ultra-light Nike jerseys ripped mid-game. Nike was even forced to issue a statement when its biggest star, LeBron James, had his jersey split between the numbers against the Boston Celtics in the opener. "We are obviously very concerned to see any game day jersey tear and are working with the NBA and teams to avoid this happening in the future," a spokesperson told Sole Collector. However, future improvements don't address the concerns of today's paying customer, so the Full Size Run crew took matters into their own hands—literally.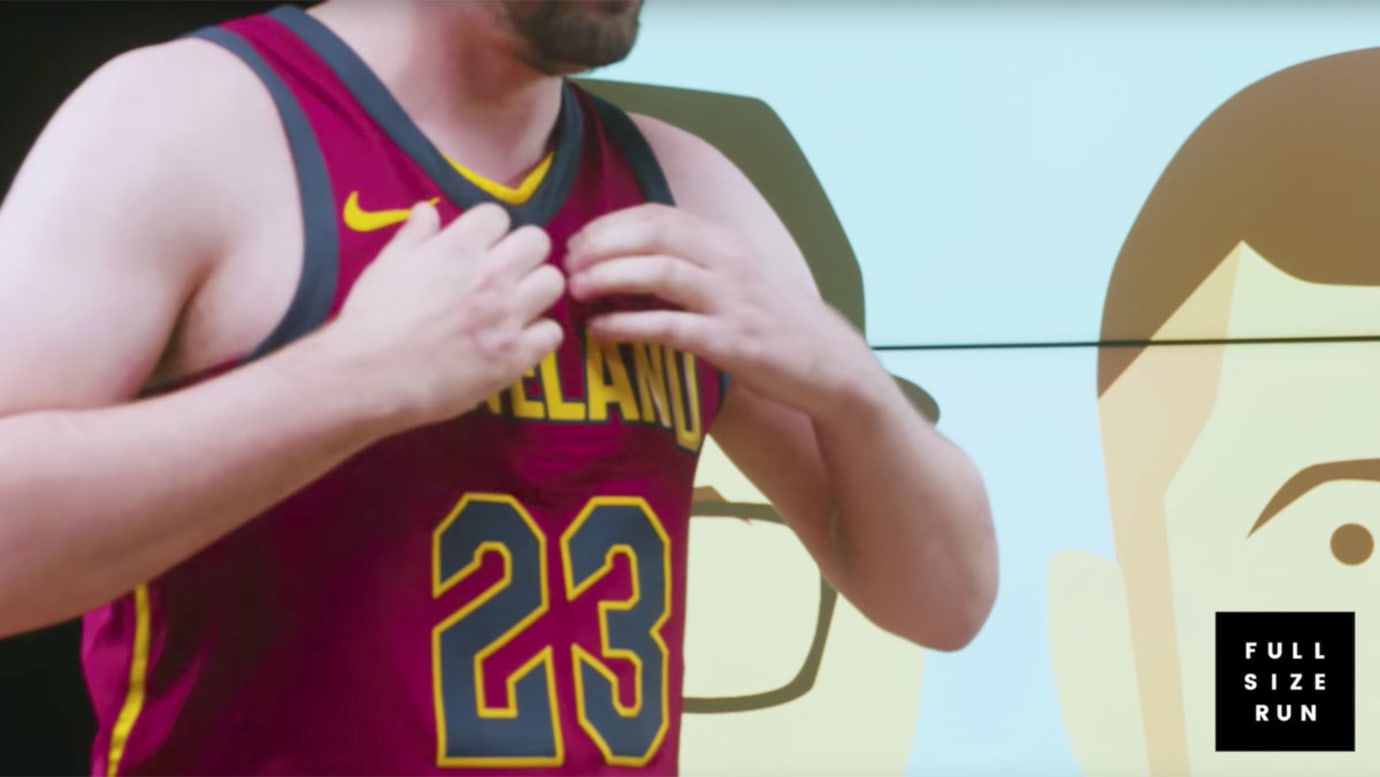 No, those aren't the arms of Arnold Schwarzenegger. Those guns belong to Complex Sneakers' Matt Welty, who reluctantly donned the road jersey of LeBron James for an on-set rip test. The results can be taken two ways; either the retail jerseys are a little more durable than what players are wearing in games or our panel of hosts aren't as strong as 7-foot tall, 275-pound NBA players. Probably the latter, but that's good news if you don't plan on having power forwards tugging on your jersey anytime soon.
Also in this episode, Welty, Rich "MaZe" Lopez, Brendan Dunne and Brendan Dunne's mustache discuss the Kendrick Lamar x Nike Cortez, new Supreme x Nike and the Adidas Yeezy 500. Watch the full video above and make sure you subscribe to Sole Collector on Youtube for new episodes every week.