The latest version of the Adidas NMD promotes a positive message through script on the sneakers. Pharrell Williams posted an image of the pair, which reads "Liberty" on the right shoe and "Justice" on the left, on his Instagram early Sunday morning.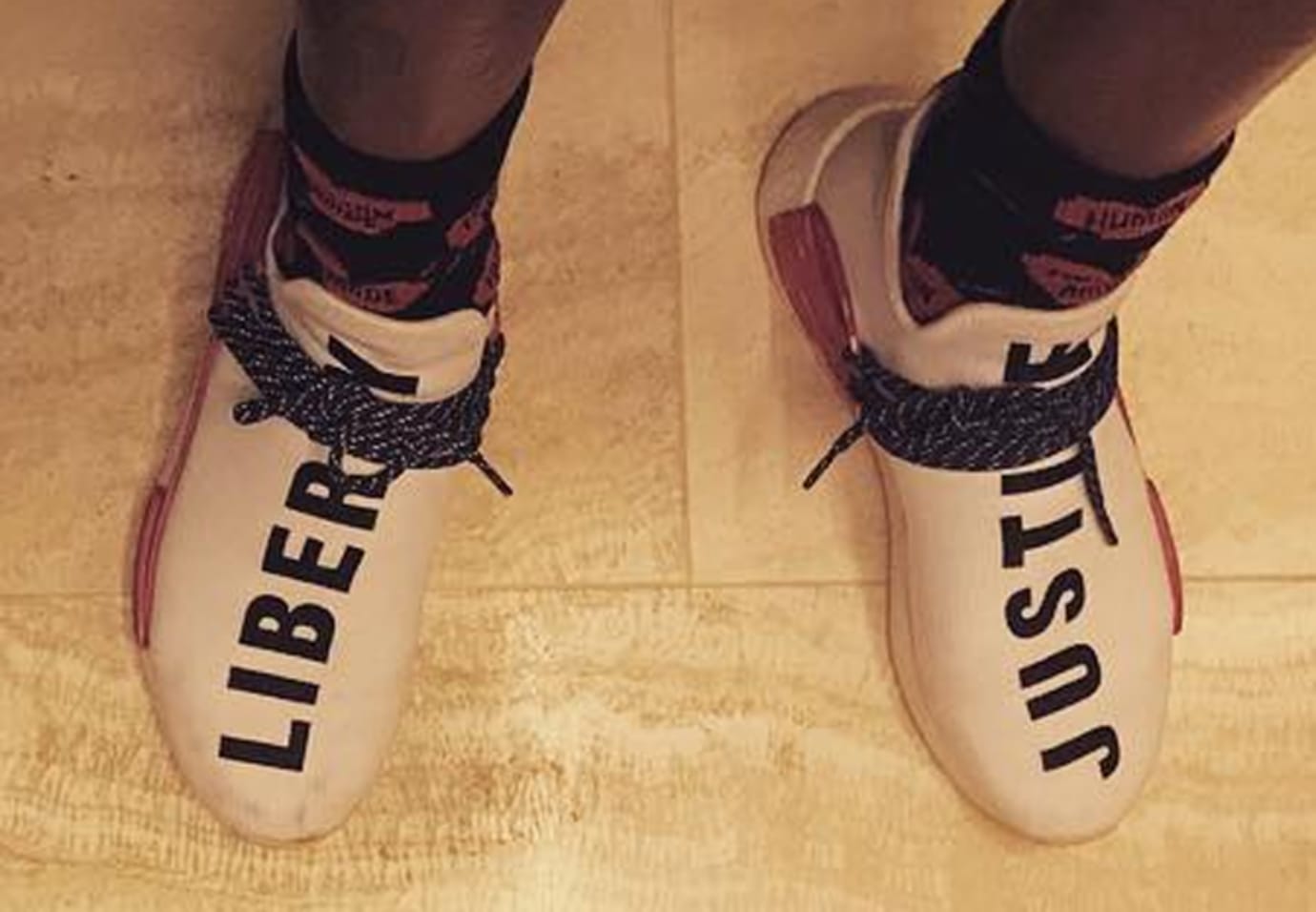 For now, this appears to be an exclusive for Williams, who's worn a number of styles of this sneaker that have never made it to retail.
The message on this Pharrell x Adidas NMD is a continuation of this weekend's campaign around similar cleats for NFL players.
Pharrell should have more Adidas NMDs releasing soon, with rumors putting his next pack of sneakers as a November launch.