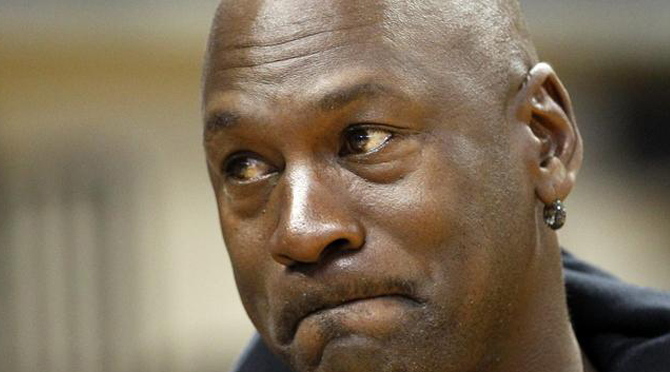 by Brendan Dunne
According to Michael Jordan's lawyer, his identity is worth at least $10 million per use.
The figure, reported by the State Journal-Register, comes from legal proceedings in Jordan's lawsuit against the now defunct grocery store Dominick's Finer Foods. Dominick's is accused of using Jordan's identity without permission on a coupon.
Jordan's attorney Frederick Sperling also said that Jordan's identity is worth at least $480 million to Nike – that's how much he earned for his endorsements for the sportswear brand between 2000 and 2012.
UPDATE 8/22: After six hours of deliberations, a jury ruled that the owner of the supermarket chain must pay Michael Jordan $8.9 million for using his name and promoting a product in an ad without his permission. This according to a report from ESPN.
Lawyers for Safeway, owner of the former Dominick's, argued that Jordan should just be paid $126,900, while Jordan's team contended that fair market value for using Jordan's name was $10 million. In the end, they were pretty much on the spot.
"I'm pleased with today's verdict," Jordan said in a statement. "No one -- whether or not they're a public figure -- should have to worry about their identity being used without their permission. The case was not about the money as I plan to donate the proceeds to charity. It was about honesty and integrity. I hope this case sends a clear message, both here in the United States and around the world, that I will continue to be vigilant about protecting my name and identity. I also hope the size of the monetary reward will deter others from using someone else's identity and believe they will only pay a small penalty."