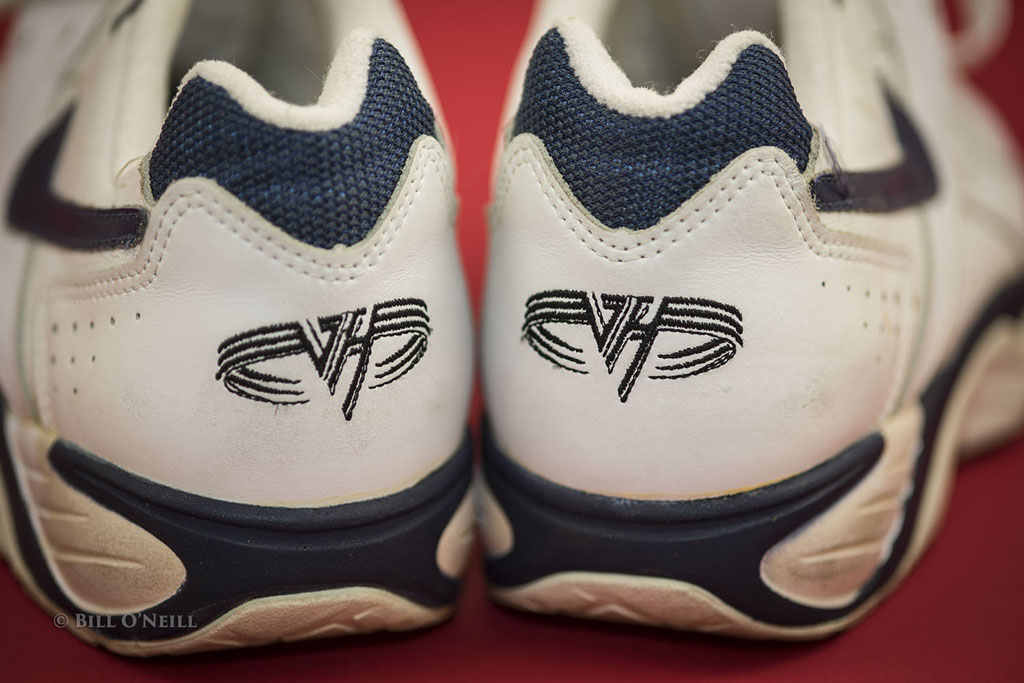 by Brandon Richard
Joining the list of random Nike oddities made for Seinfeld, Friends and Eric Clapton is a pair of 90s low-tops blessed with the Van Halen logo. The rare kicks were originally spotted by Gary Warnett.
Like previous unicorns, the reason for this pair's existence is unknown, but the band's emblem is embroidered on each heel. According to the seller who had this size 9.5 listed on eBay, the sneakers were made for Eddie Van Halen himself. The auction, which had a starting bid of $200 and $500 Buy It Now, closed without a buyer.
Music collaborations are the norm in sneakers today, but were unheard of in Van Halen's heyday. This may be the first and last time we ever see this pair.