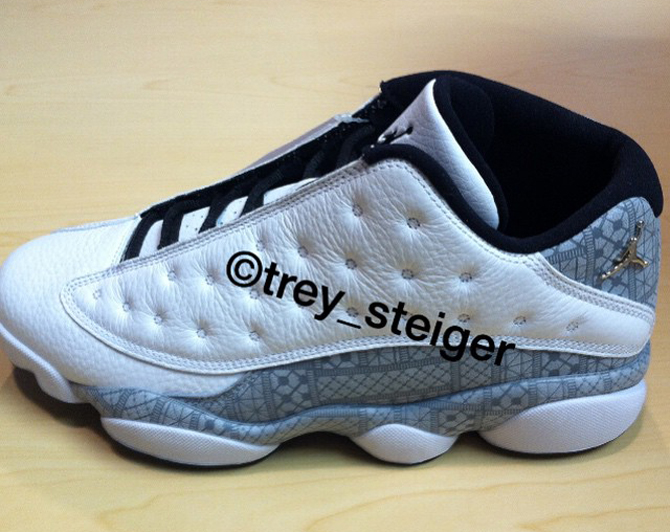 by Brendan Dunne
This Air Jordan 13 Low pair is being billed as the next shoe in the "Quai 54" series, which is connected to the streetball tournament of the same name.
The only thing is, the pair doesn't appear to have the logo of the tournament anywhere on it. It's still possible that the pair is tied to the event, but it would be unprecedented for a Quai 54 shoe to not actually have the tournament's emblem on it. What's more, Jordan Brand has been off the Quai 54 retro thing for a while – the last one was the Jordan 4 in 2012.
The Quai 54 streetball tournament is usually held in June, so if the supposed "Quai 54" Jordan 13 Low does show up again, expect it then.