Description
The Nike LeBron 8 was the first sneaker for LeBron James to release after he left Cleveland and went to Miami. They were released from 2010-11 and were designed by Jason Petrie. One of the most popular colorways of all-time, the "South Beach" edition made its debut on the LeBron 8. They also came in three different versions as well as in low-top.
Release Dates
4 Releases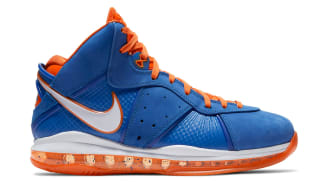 Nike LeBron 8 "HWC"
Nike LeBron 8 Retro "Lakers"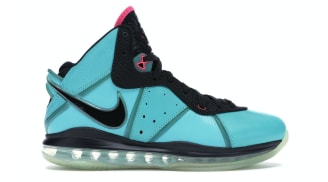 Nike LeBron 8 "South Beach"