Nike's FlyEase Go was one of the best new sneaker designs of 2021, and the brand will keep the accessible technology coming in the new year with the debut of a kids-exclusive model.
Releasing alongside a range of easy-to-use apparel, the Nike FlyEase Dynamo Go is designed so kids with or without disabilities can slip the sneaker on and off with little effort. Like other models in the FlyEase range, the Dynamo Go achieves this through use of a collapsible heel.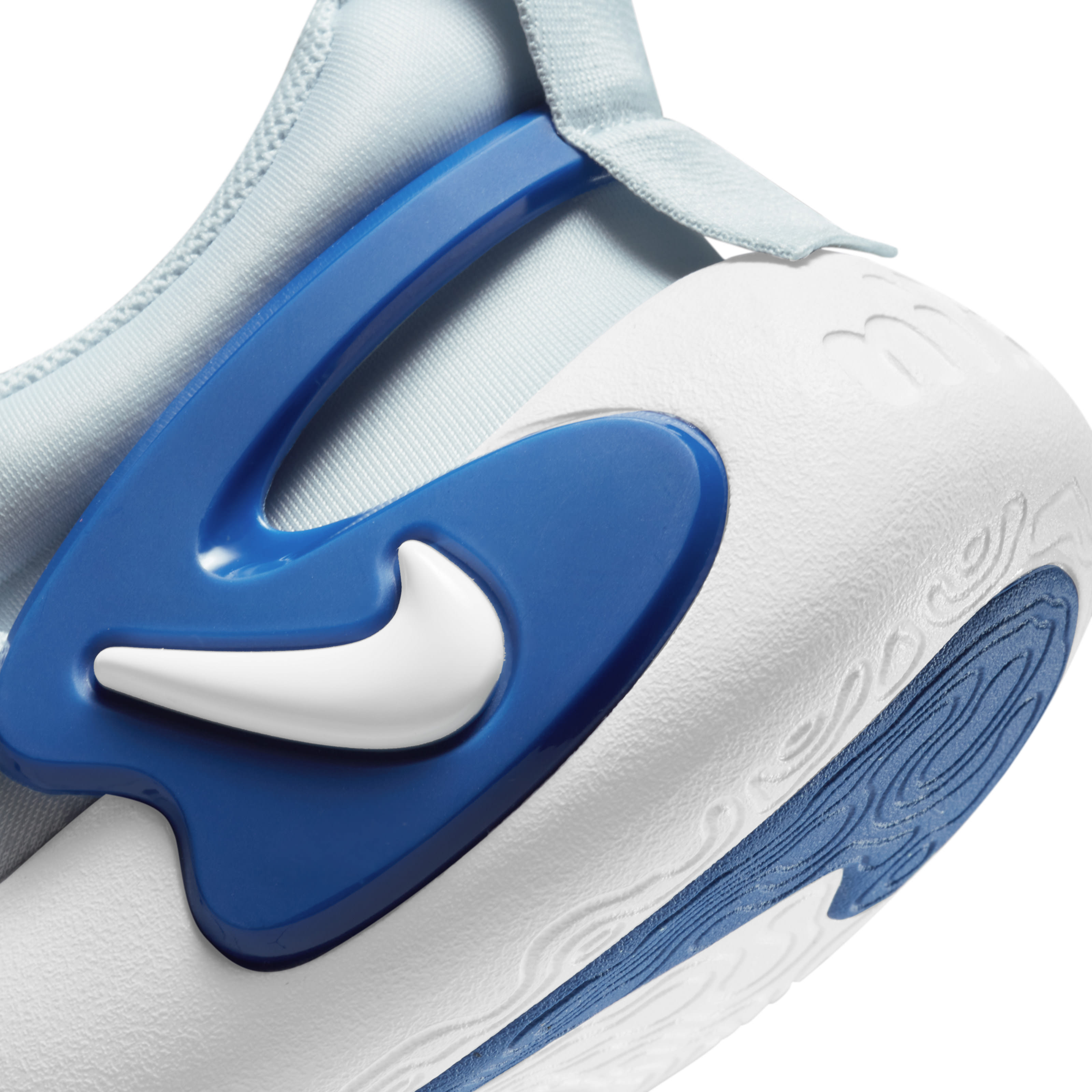 Beyond that, Nike designers added other features to make the shoe uniquely suited for kids. The upper's colorful wave pattern doubles as support, giving the shoe structure and stability during movements. Even the outsole was made more durable thanks to a toe grip at the tip intended to protect from injuries on bikes or scooters.
Kevin Dodson, global vice president for kids footwear product at Nike, says the main goal of the Dynamo Go was to help kids get their shoes on easier and faster. "Anyone who's spent time with kids knows that when they can pull on their own shoes quickly and easily, it gives them confidence and a feeling of empowerment, and that gets them moving more," Dodson says.
Along with the Dynamo Go sneaker, the new FlyEase range includes an apparel collection known as the Play Pack. Through the use of large zipper pulls, secure pockets, and auto-locking drawstrings, kids will be able to play without worrying about the fit or losing valuable items.
The Nike FlyEase Dynamo Go sneaker and Play Pack apparel is set to debut this spring, although an exact release date has not been announced. Readers can find a closer look at the shoes below.