Nike is continuing to do its part in combating coronavirus by announcing that it has begun manufacturing personal protective equipment for front line healthcare workers.
The Swoosh has worked closely with health professionals at the Oregon Health & Science University (OHSU) to develop equipment that's made with materials generally used to create its sneakers and apparel on its full-face shields and powered, air-purifying respirator lenses.
"Without proper facial protection, healthcare workers are at a higher risk of contracting the virus, which could place substantial strain on the healthcare workforce in the months ahead," says Miko Enomoto, M.D., associate professor of anesthesiology and perioperative medicine, OHSU School of Medicine. "The full-face shields help protect healthcare workers' faces and also help to prolong the length we can safely use a surgical or N95 mask. Nike's generous response to the COVID-19 crisis helps to instill an added layer of confidence and support for healthcare workers, that we can safely carry out the jobs we were born to do."
The air-purifying respirator lenses and full-face shields will be provided to health systems in the region of Nike's World Headquarters including Providence, Legacy Health Systems and Kaiser Permanente, and many others across the state of Oregon.
Previously, Nike has announced that its top executives have donated more than $15 million that's distributed into charities in Oregon.
UPDATE (04/21): As the healthcare fight against COVID-19 wages on, Nike is upping its efforts to support hospitals and those in need.
After donating more than $15 million in March, the brand reports that its total donations have now surpassed $17.5 million. This includes a new pledge of $500,000 to NYC organizations that will provide food, PPE, and support for healthcare workers. 
Along with the donations, Nike's factory-made PPE is now in use in the field. It's provided protective equipment for over 20 hospitals including those in Massachusetts, Missouri, Ohio, Oregon and Tennessee.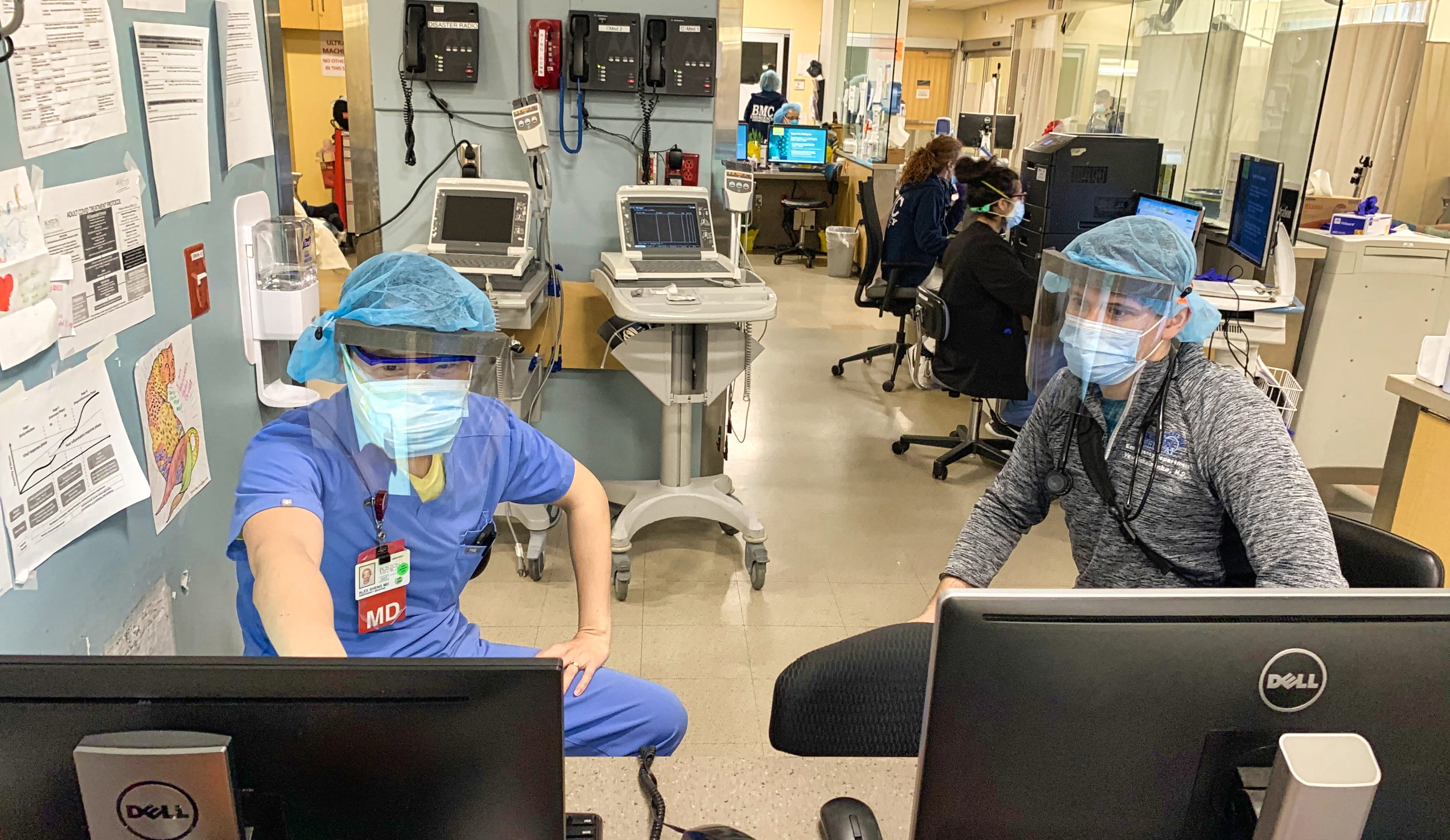 Moving forward, Nike plans to donate 250,000 three-ply disposal face masks to New York State. 
For more on Nike's efforts to aid workers fighting the pandemic, including a first-hand account from the team assembled to lead the action, click here.