Super Bowl LIV kicks off this Sunday from Miami's Hard Rock Stadium, but that's not the only arena of note headed into the big weekend.
To commemorate the NFL's 11th Super Bowl in Miami⁠—a new record after previously being tied at 10 apiece with New Orleans⁠—Nike has transformed one of the city's most important arenas, the Nathaniel "Traz" Powell Stadium. Named after one of Miami's most storied high school football coaches, the stadium is currently home to seven high school teams throughout the Miami Dade School District.
As a favor for the community, Nike has completely redesigned the Traz Powell Stadium with what it touts as one of its "most sustainable renovations ever." Notable changes include replacing the turf with 282,000 pounds of Nike Grind Infill (material made from recycled footwear), upgraded eco-friendly lighting, and the addition of new trees and plants to improve air quality. Inside, Nike tapped three local artists (Michael Vasquez, Alejandra Estefania, and Mojo) to create murals of some of Traz Powell Stadium's notable alumni.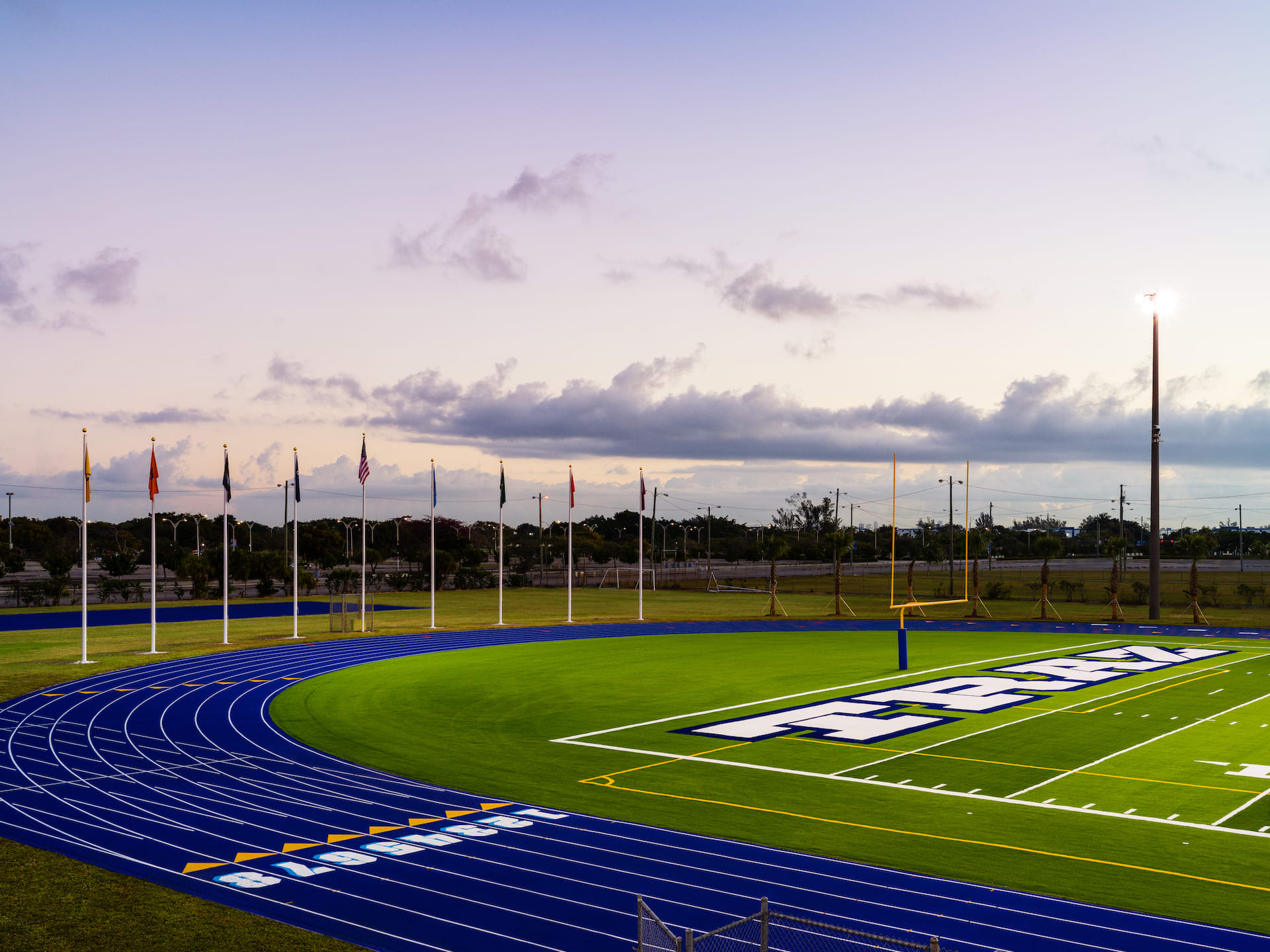 The upgraded Traz Powell Stadium will be unveiled to the public today and will be open throughout the weekend for football clinics, NFL athlete panels, and other community activations.