This past week, Zion Williamson was finally able to hit the court as a member of the New Orleans Pelicans, and one of the more notable individuals to take note of the highly-anticipated debut was Michael Jordan.
Ahead of yesterday's first-ever NBA Paris Game that featured the Jordan-owned Charlotte Hornets and Milwaukee Bucks, Jordan was asked about Williamson's impressive debut, which included 22 points in just 18 points of action.
"What you saw the other night is a taste of what you're going to see going forward," Jordan told reporters. "He's still got a lot to do, but I think his passion for the game is coming through the way that he plays. That's great for the league."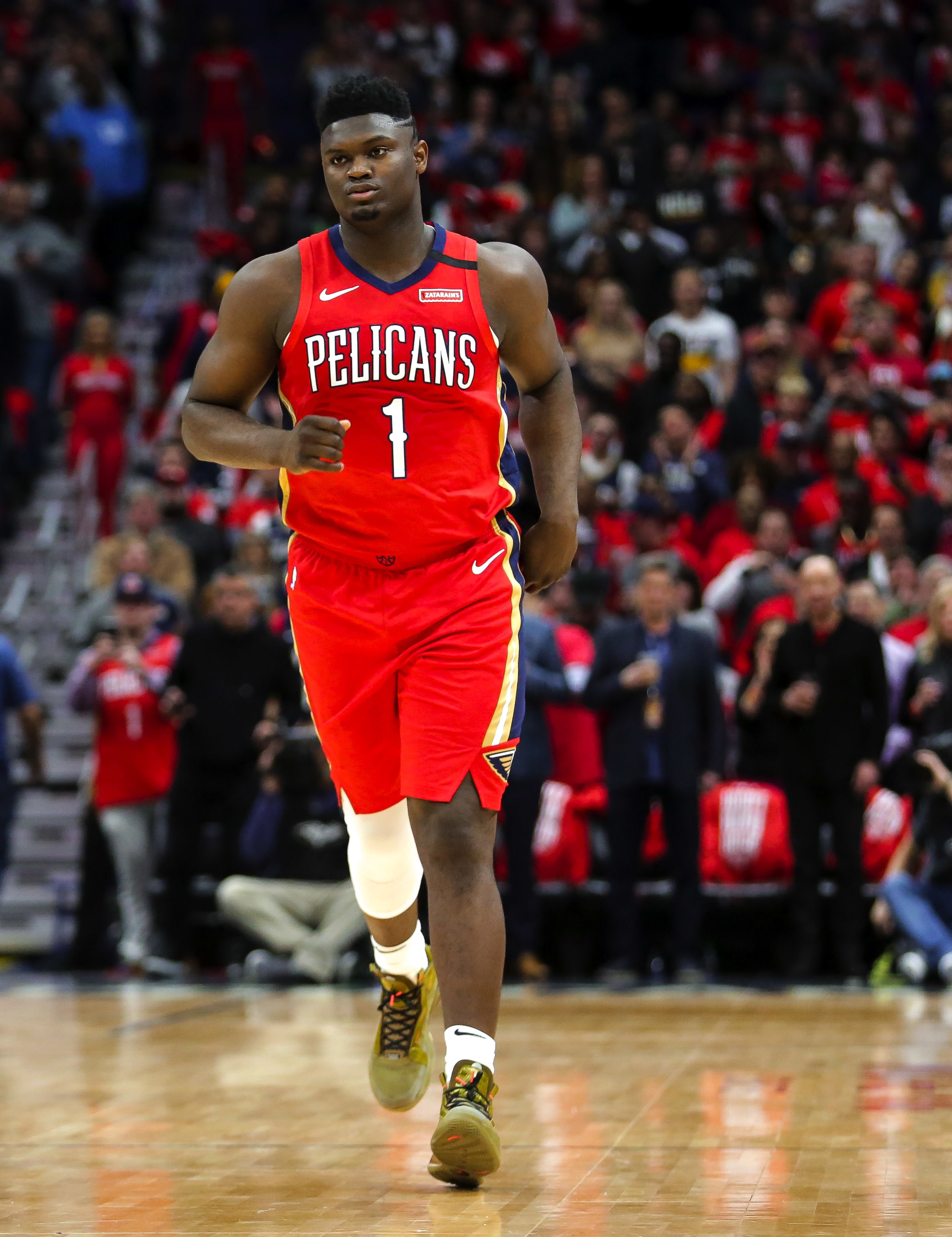 Of course, Jordan is more connected to Williamson than just as an observer. Over the summer, Williamson signed a lucrative multi-year deal to join Jordan Brand. He spoke about how the partnership helps both parties.
"We were very fortunate that he chose us," Jordan said. "We look at every opportunity to expand him to the consumers and showcase his personality and his basketball skills. We can't play basketball for him, but we feel like he does present us an opportunity to showcase his talents. And that's what our job is going to be. It's a great partnership."
Thus far, Williamson has been the face of the Air Jordan 34, including wearing the "Bayou Boys" colorway in his NBA debut. Expect Williamson to hit the court in additional exclusive styles as the season progresses.