Last year, in Complex Sneakers' ranking of the top signature sneakers in the NBA, Russell Westbrook took the top spot with his bold Why Not Zer0.2. To follow up on that success, Westbrook and senior Jordan Brand designer David Cin looked to build on the momentum of that sneaker while creating an original product that would still be a winner. 
Take just one look at the follow-up, the Why Not Zer0.3, and it's easy to see that the design has left plenty of room for interesting colorways and crazy PEs like Westbrook brought us last season. Some of the major changes include a midfoot strap as well as a new Zoom Air system to boost cushioning. 
Beyond performance, Westbrook's signature shoe also needs to be wild enough to match his personal style. In the tunnel and on the court, the perennial All-Star has one of the loudest styles in the game and needs an equally striking signature line to match. 
To find out how it all comes together, Cin broke down the Why Not Zer0.3 for us. Check out our full interview with the sneaker's lead designer below.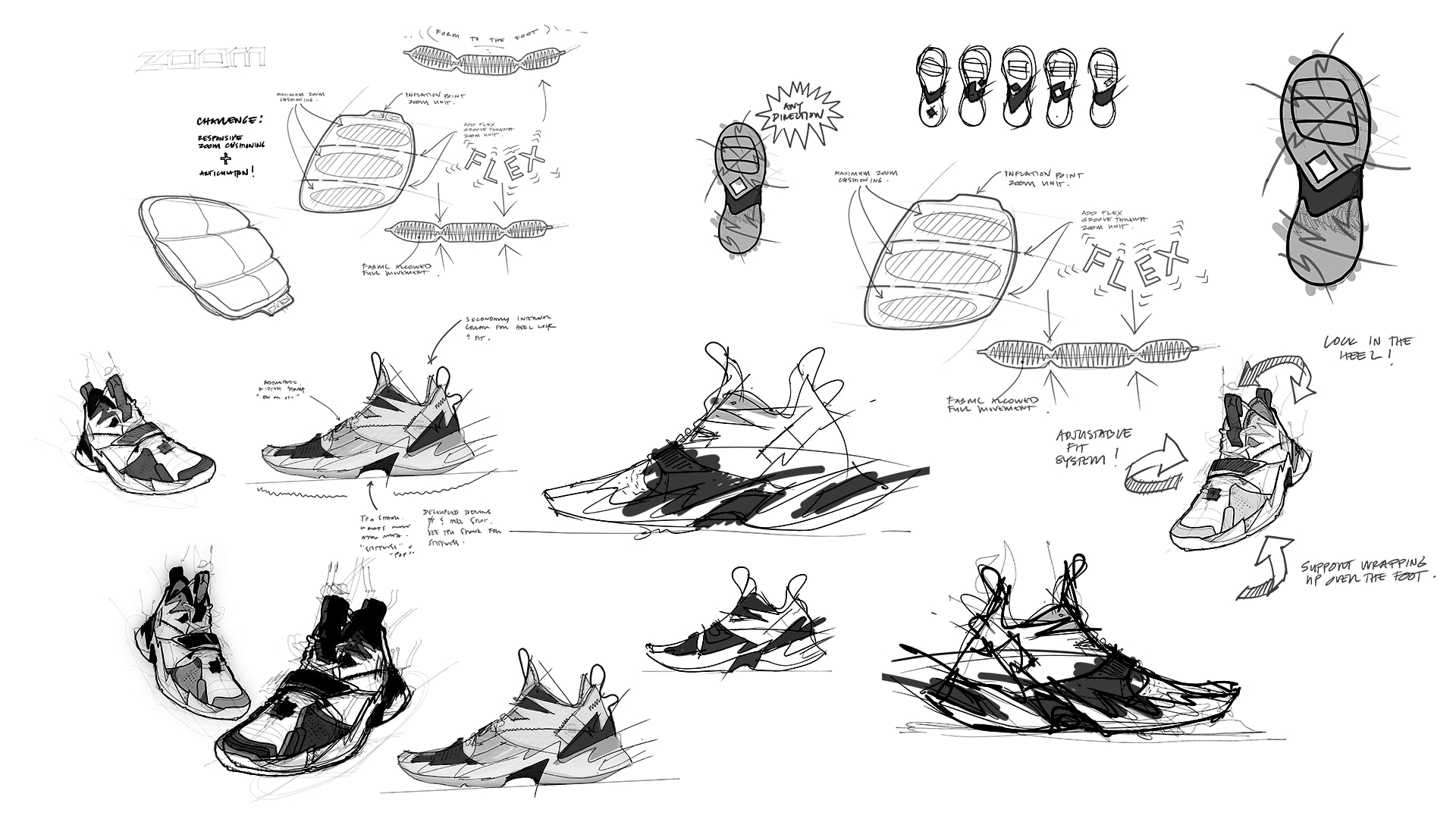 Last year, we named the Why Not Zer0.2 the number 1 signature shoe in basketball, how hard was it to follow that up?
We really appreciated the recognition, and it inspired us to go even harder to deliver the next evolution of the Why Not? Zer0 signature line. 
What are the major structural changes from the Why Not Zer0.2 to the 0.3?
We continue to evolve the way we're designing for Russell's signature line based on his insights, as the latest innovations that will help impact his performance. Russell's desire is to be as quick on his feet as possible without sacrificing traction or style. He wanted a lower and even lighter shoe than the Why Not Zer0.2. The Jordan Why Not Zer0.3 re-calibrates the look and feel of Russell's signature basketball shoe and brings in an all-new articulated Nike Zoom Air cushioning system for linear speed and a midfoot strap for containment—all while maintaining its unique and colorful design aesthetic. 
Russ is one of the more stylish dressers in the tunnel, does that have any sort of impact on the design of his signature shoe?
Russ pulls off a wide variety of looks in the tunnel—from casual to runway, sometimes mixing both. When we're working on his signature shoe, we're focused on delivering something impactful on court, and we understand it's part of a look when worn off-court.
How much does the cut of the sneaker factor into its design?
We work with Russell to determine what sorts of heights we want to try for each model. Depending on what we go with, the cut will determine a bit of the composition aesthetically and what silhouette the shoe will create on the shelf or in photos.
Russell's family, his journey, and his love for travel have been well documented throughout his tenure with the Jordan Brand—how did that impact the design of this new shoe?
Each of the colorways of the Jordan Why Not Zer0.3 have special meaning to Russell. The lead colorway, "Zer0 Noise," represents Russell's desire to inspire people to block out any unnecessary noise and play the game their own way. The black and gold "Family" colorway celebrates Russell's family, who he always wants to honor and put first. Paying homage to the important females in Russell's life, the "Heartbeat" colorway features colors that are inspired by his twin daughters' bedroom. This one is meant to inspire girls all over the world to feel empowered and believe in themselves.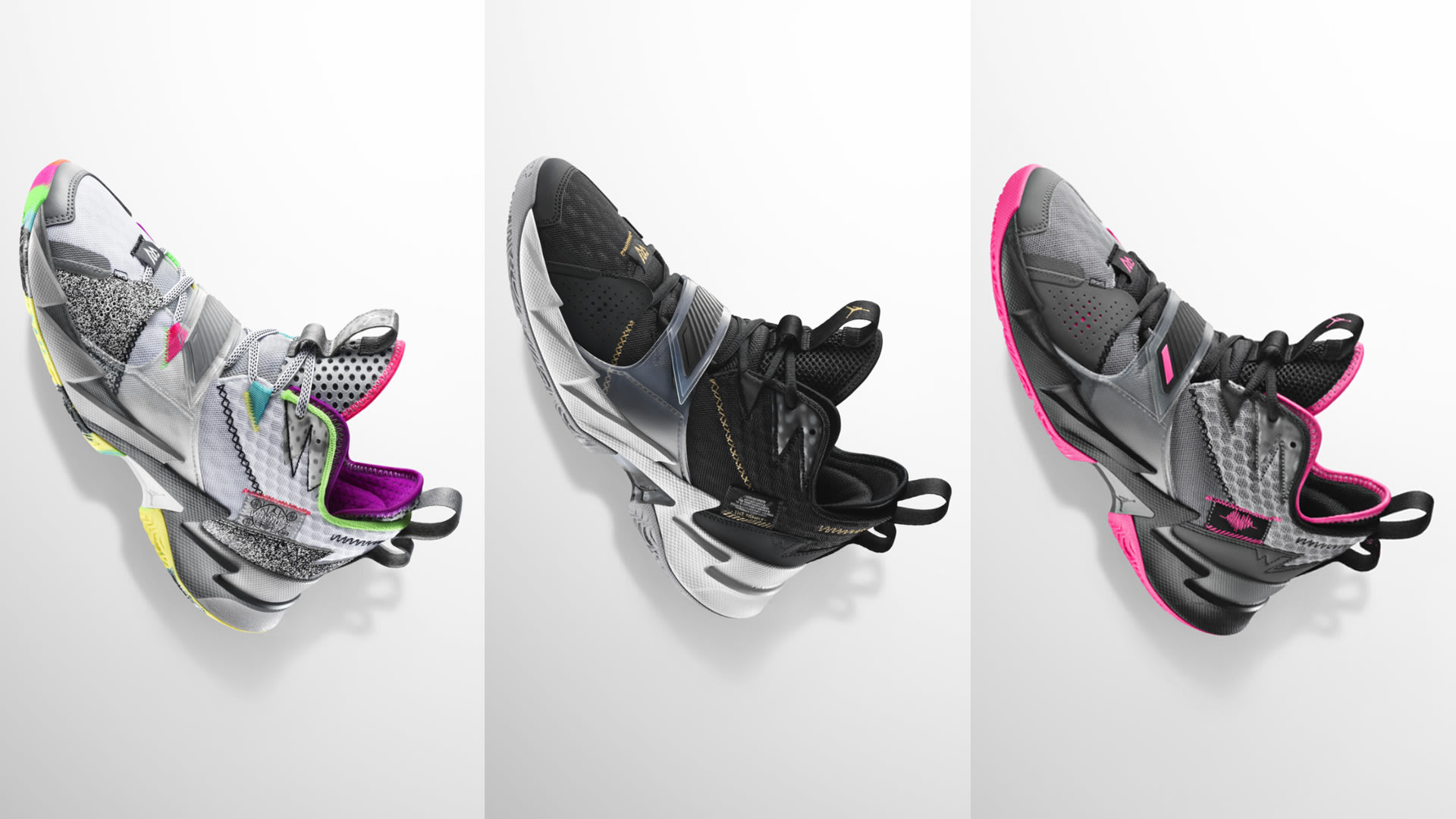 Can we expect a lot of crazy PEs in the future? What is the process when designing those?
We have an amazing team set up to obsess moments and stories throughout the season for our PE's. Stay tuned. From a design process perspective, the focus is putting Russell at the center and working closely with him to create product that is best suited for him on the court.
How much of a say does Russ have in the design of those PEs?
It is extremely important for Russell and Jordan Brand that he is involved heavily in every step of the way on the creation of this shoe. He always has interesting stories that help us go deep with colorways. As far as the design goes, he always wants something different. He has an innate sense of style and depends top performance so we always strive to implement that.