With his second year in the league underway, Saquon Barkley's stock continues to rise, and now the Giants running back has his very own logo to boot.
Nike is rolling out a new apparel collection for Barkley highlighted by the debut of his official logo, which combines his initials with a lightning bolt motif for a superhero-inspired look. 
"It's truly amazing to have my own Nike collection," Barkley said. "This is a dream I've always had as a kid. For me to be able to put myself in the same light with other great Nike athletes, it's truly an honor and a blessing for me."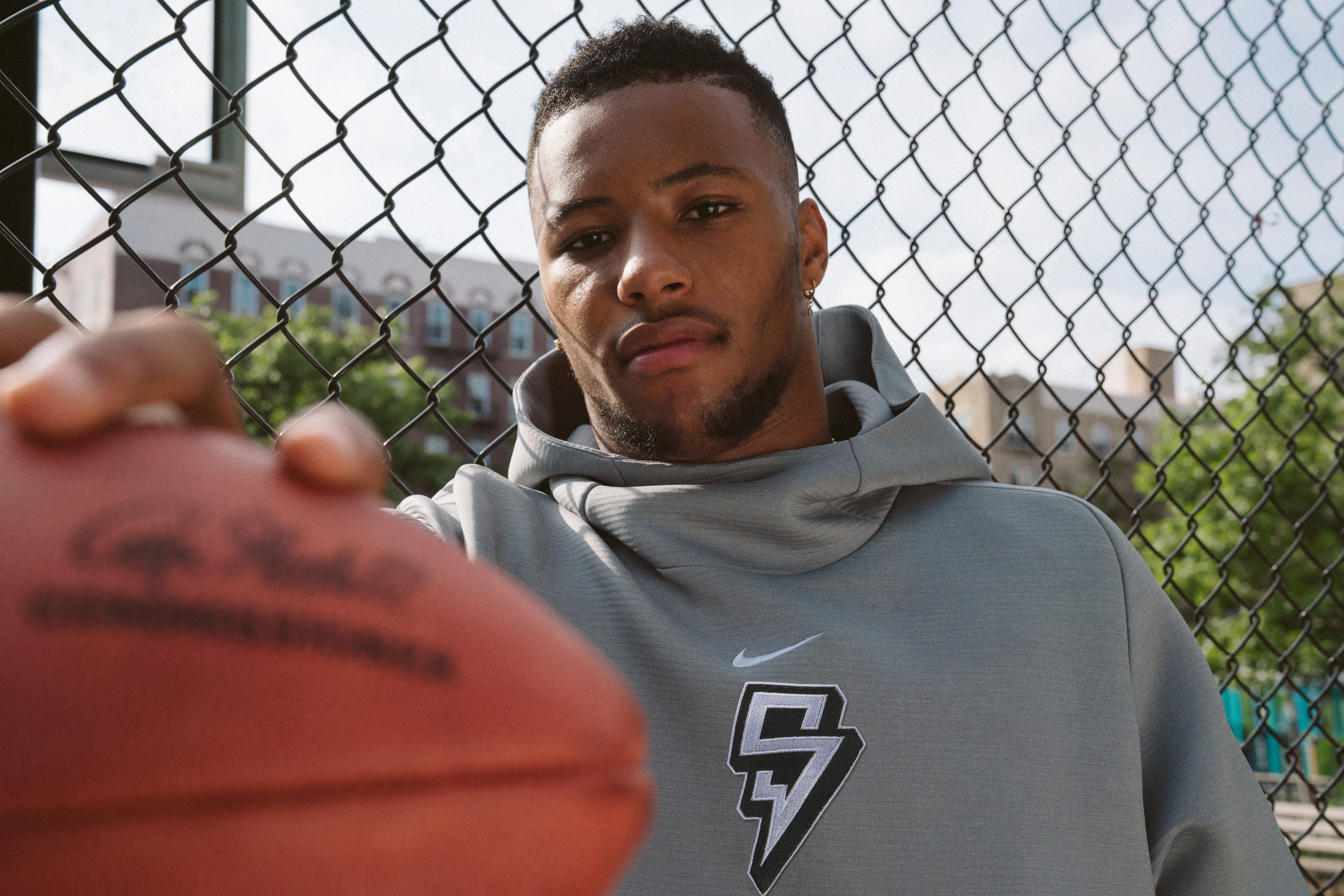 In the press release for the upcoming collection, Barkley also elaborated on his hometown roots. "Representing not only New York but the place I was born in the Bronx and being able to come back and be apart and help the community is something that is important to me," he said. "Plus I think of myself playing with that New York attitude, even though I moved out of the Bronx my parents instilled that mindset in me."
The Nike Saquon Barkley collection includes a short-sleeve hoodie, long-sleeve T-Shirt, and hat. It drops this week on Friday, Nov. 8 from Nike NYC.