Nike is combining technologies from two of its top running shoes for a new model that aims to alleviate the wear and tear that repeated runs can cause athletes.
Built with Nike's energy-returning React foam in the midsole, the design of the React Infinity Run was informed by the Swoosh's Zoom Vaporfly 4% marathon shoe. Rather than make use of the Vaporfly 4%'s ZoomX foam or carbon fiber plate, the React Infinity Run takes a more geometric approach by mimicking the Vaporfly 4%'s shape.
Described by Nike as a "rocker-like" bottom, the slanted midsole is intended to provide a smoother heel-to-toe movement. Even when not in movement, the shape gives the wearer the feel of leaning forward. Other tweaks include a wide platform to eliminate side-to-side slipping.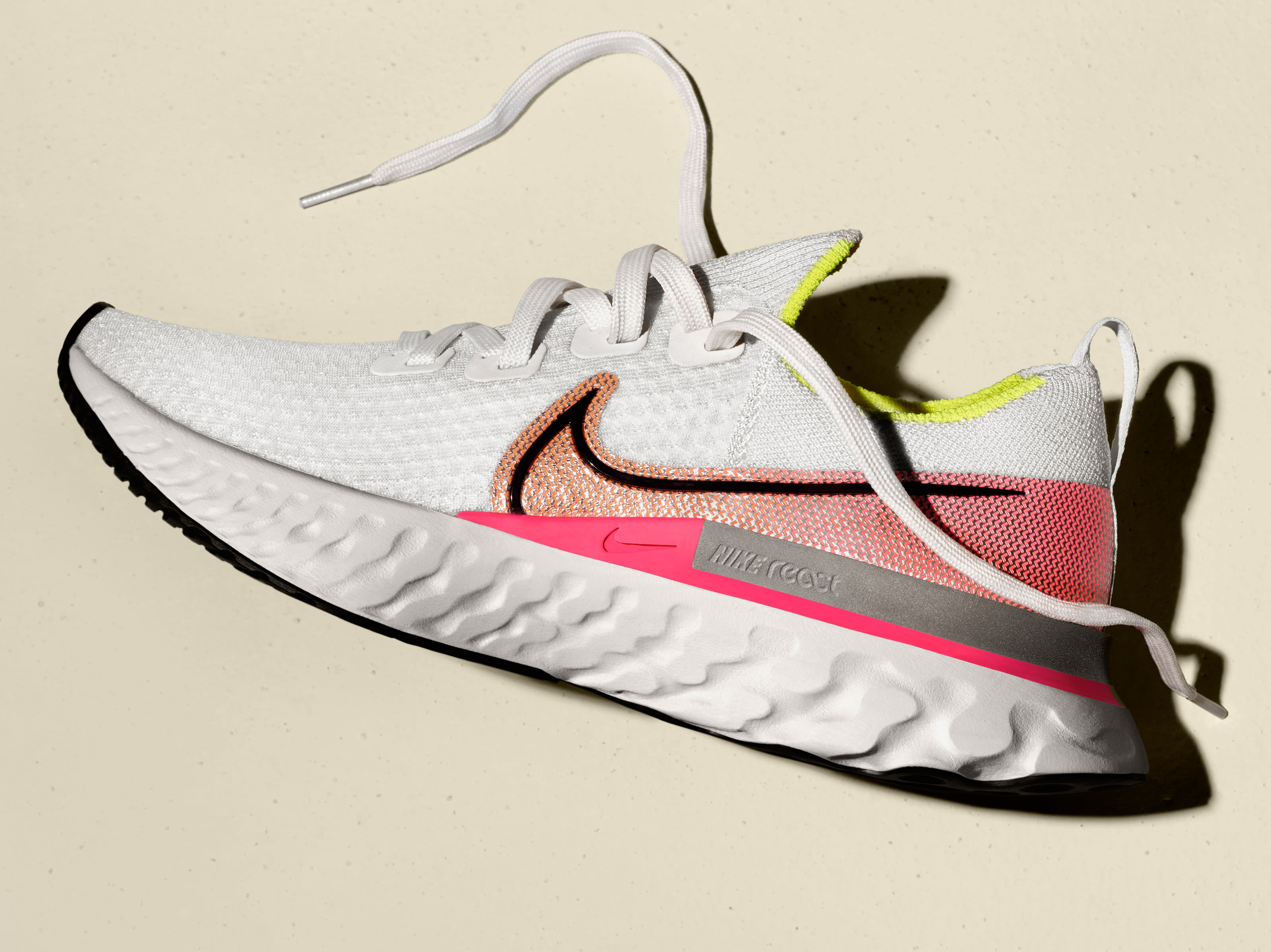 Nike says this combination of React with the Vaporfly 4%'s shape offers a shoe that is ideal for moderate intensity runs, falling somewhere between interval and race suitability. And when put to the test against its Structure 22 runner, Nike found that the React Infinity Run achieved its original goal—runners who wore the React Infinity Run reported 52 percent lower injury rates than those who wore the Structure 22.
The React Infinity Run will drop next year for Nike members on Jan. 3 followed by a wider release on Jan. 16 and will come bundled with training plans.