My love for sneakers began when I was about 10 years old. I remember watching NBA players on TV and seeing what they had on their feet. Then I'd go to the store and look at those sneakers that they wore and wish I was able to afford them.
I remember being able to get my first pair of Jordans—the "He Got Game" 13s—and I was amped. As soon as I got home, I was out the door and in the yard shooting in them. Getting a pair of Jordans back then was like being a kid in a candy store. That moment pushed my passion for sneakers to another level, and I carried every day that the harder I work, the more I can enjoy myself and get more kicks. Now, looking back and seeing how big my collection is, I really cherish each and every story that goes into all the sneakers that I buy. 
Being with a brand like Q4 has given athletes the power to control their own narrative. I truly have embraced that motto to the fullest being able to customize my kicks to bring out my personality and show off my love for cartoons. Q4 being a startup company has been a great adventure for myself with them giving me equity in the company and learning more about the business side of the sneaker world. After two seasons with Q4 I've been able to collaborate, create, and design with guys like Andrew Lewis, MPLS, and Solesbysir for sneakers on the court.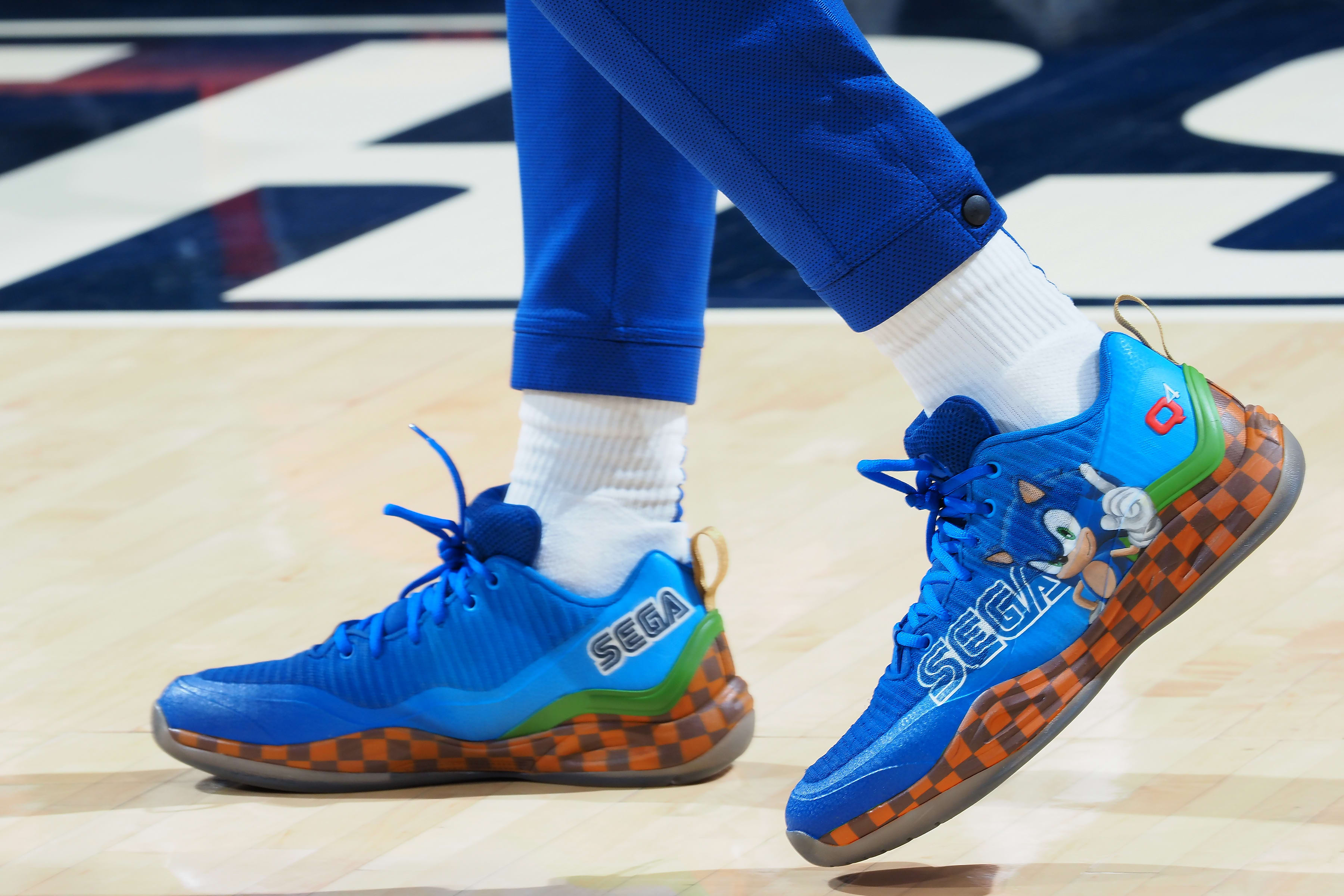 Going into Sneaker Free Agency I really just wanted the opportunity to have a brand believe in me. Q4 has done that with their belief of putting me as the face of the brand and we've been able to grow each other's brand. Can't thank them enough for the opportunity & all of the people that have been apart as well. 
Off the court I get to showcase what LGKicks is all about. LGKicks' meaning is all about "Your Story, Your Collection." We have some big things ahead. My wife and I started LGKicks9.com so we could test the market of selling the collection and see if it's a true draw to maybe one day open my own sneaker store. In talking with the likes of Bobby Simmons, NBA player and sneaker store owner, I was able to learn about the pros and cons of having a store which really got me thinking. Down the road it's possible, but I'm being patient and selling all online right now. 
My LG Kicks brand has a has really grown over this year and is giving me a chance to see where my sneaker knowledge and understanding is, and where it can continue to grow. Over the past year I've also completed a sneaker class called Sneaker Essentials with Complex. That has turned into the possibly a scholarship program I'll be able to bring to students in the surrounding areas.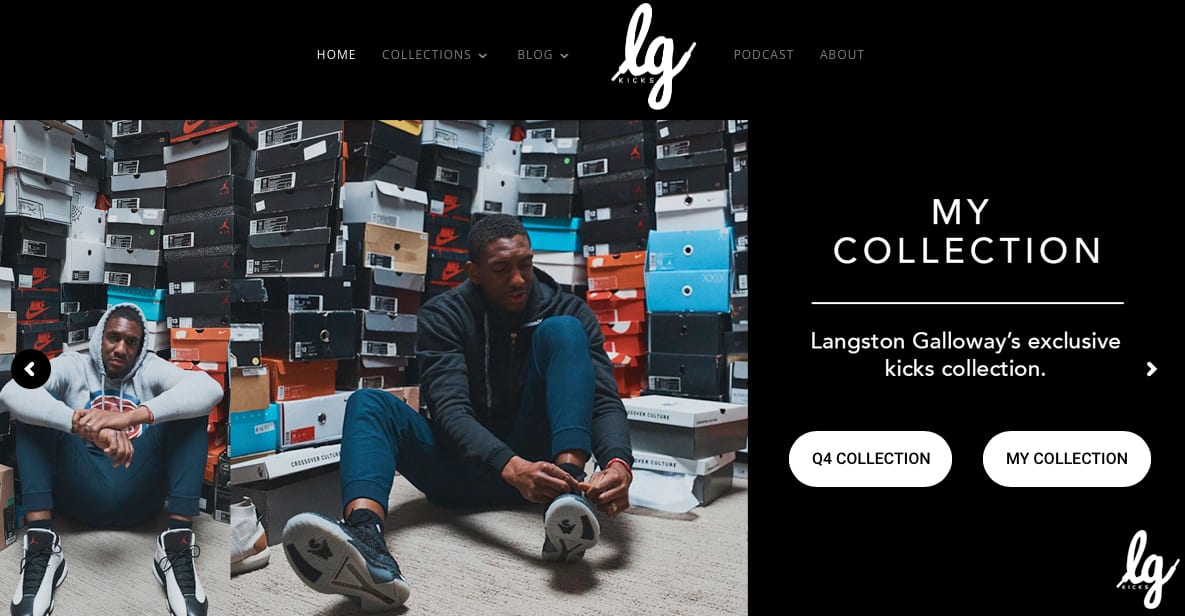 My home base is Baton Rouge, Louisiana, but any area that I've played in has turned into my extended home. I'm trying to reach as many kids that I can while I'm in an area and this program will help do that.
Sneaker Essentials has truly sparked my passion about how the sneaker industry is transforming each and every day. I'm glad I was able to take this class that Complex provides, and can't wait until I'm able to provide this class for so many young entrepreneurs who love sneakers.
Most importantly, my biggest hope for being in this industry would be to impact the youth and teach them from an early age about non-traditional ways of entrepreneurship and the importance of a good work ethic. Combining those two with dedication and commitment can give anyone a chance to make it.
The Langston Galloway Foundation that my wife and I run is a huge proponent of empowering student athletes through education, health, and spiritual well-being. Through our foundation we have been able to affect so many youth.