Back in 2010, Reebok put a lot of promotional effort into its brand new performance running innovation, ZigTech. Although short-lived in the mainstream, it was received fairly positively despite its unorthodox look. The signature element was its zig-zag midsole. Some liked the look, others not so much—but it certainly left a memorable impression. The Zig technology went through multiple iterations in its short stint in the limelight, and was even brought to the hardwood by then-ambassador John Wall before ultimately fading into obscurity a few years later. 
Reebok is hoping to breathe some new life into the nostalgic technology with the introduction of the brand new Zig Kinetica Concept_Type 1, scheduled to debut at retailers in November. The silhouette debuted on the runways of New York and Paris Fashion Week, thanks to brands like Cottweiler and Chromat, in an effort to show off the potential for the more lifestyle-friendly Kinetica.
"I remember [the ZigTech] the first time round. I remember thinking it was so odd, but sold everywhere, which made me not that interested in it. When I was working in the U.S. when it came out, I saw a lot of advertising for it," said founder of Garbstore and Kinetica designer Ian Paley.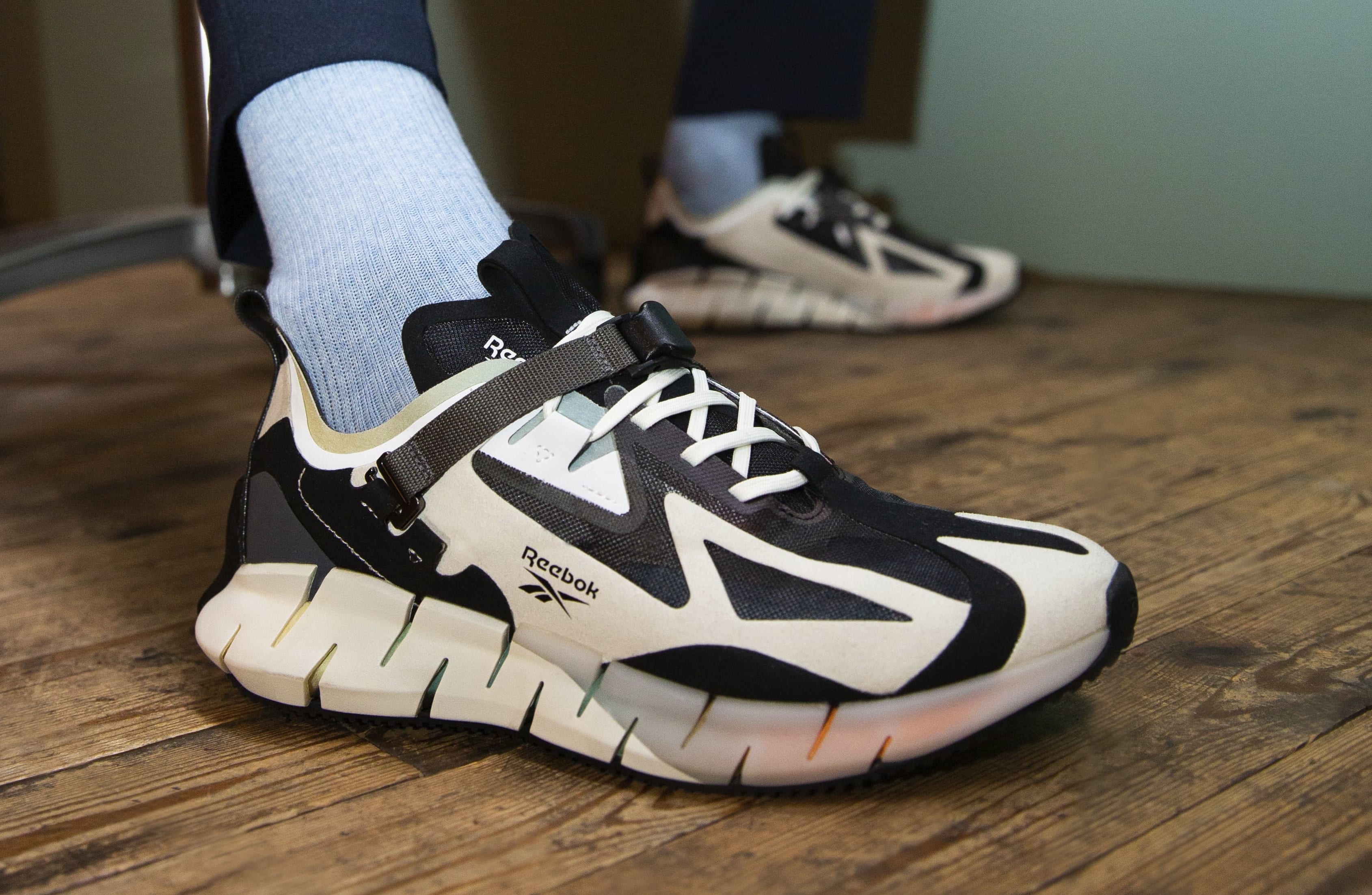 The major element of the Kinetica is its three-part midsole consisting of FloatRide Fuel, Energy Shell, and the Energy Web. Floatride Fuel promotes energy return and heel cushioning. As your stride continues, the Energy Shell compresses energy to increase stability, and the Energy Web contracts for added responsiveness.
"The sole was super interesting because it has three completely separate elements to it," says Paley. "It's quite unusual to find full units that have two complementary parts to them, but to find one with three, I just thought it was really interesting. It was a much bigger move on from the initial concept of Zig, from what we all remember from years ago.I think the sole construction is genuinely something I'd not seen before. As a designer, you'll always get terribly excited about something like that."
Its upper is composed of breathable mesh, and also features a band that can be adjusted by the wearer for customizable fit and styling purposes. For its design, Paley made sure to reference shoes from across the Reebok archive.
"All of the design's lines and patterns come from a multitude of shoes I've seen, loved, and found. They are all from various times in Reebok's history. I'm always quite careful to make sure that nearly all the details can reference back to a particular shoe at a particular time."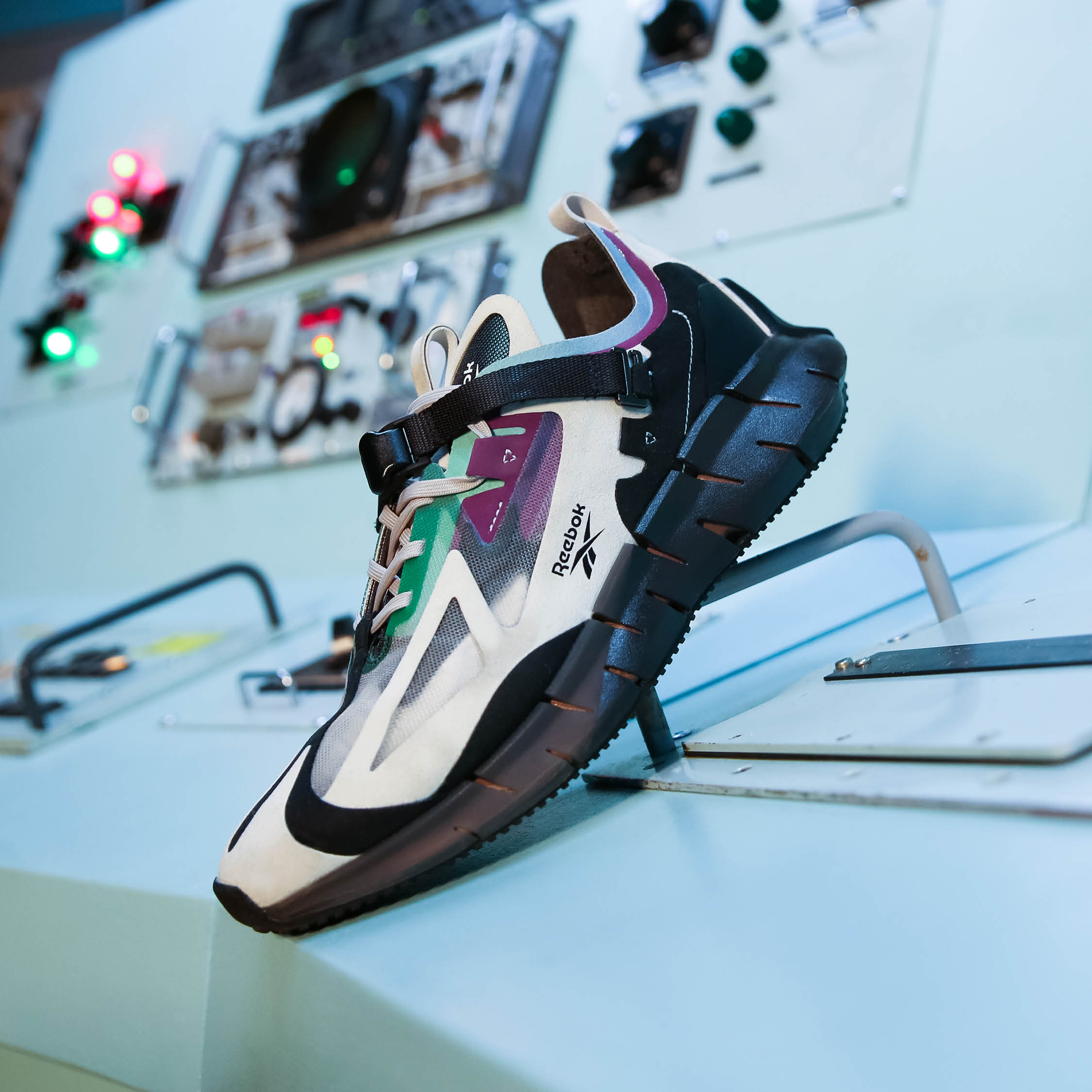 Paley says that the three-piece unit gave designers and collaborators multiple options when it came to cosmetic treatments from the sole. Transparent locking units, speckled midsoles, and gradient patterns in various colors can all be expected. While it certainly conjures up the feeling of the original ZigTech, Paley feels it isn't necessarily a direct sequel.
"I think it's completely new on its own because it has enough unique components to it," Paley said. "It's certainly not an updated model, but I think it shares a lot of the thoughts and a lot of the research [of the original ZigTech]. I think that's enough."
Look for the Reebok Zig Kinetica Concept_Type 1 to hit reebok.com and other select retailers on Nov. 8 for $180. Keep your eyes peeled for future collaborations being announced in the coming months as well.