The legal standoff between Nike and Skechers continues in California District Court this week.
The latest development in the ongoing spat, which dates back years, came last month when Nike sued Skechers over shoes that resembled the Air VaporMax and Air Max 270 models. Weeks later, Skechers stood its ground by taking to social media with a statement calling the Swoosh's claims "unproven allegations" and assuring its retail partners it would stand behind them if Nike tried to "bully" them.
Rather than take the accusations lying down, Nike doubled down Monday with a new lawsuit. This time around, Nike is skipping right over the aesthetic similarities and getting more technical, alleging Skechers copied its patented Air cushioning and even brought out the patent receipts for good measure.

Nike also addressed Skechers' social media letter directly, noting that Skechers did not outright deny that it copies Nike's designs and technology. "Instead, Skechers' response appears to be that its unlawful business practices are acceptable because it sometimes gets away with it," reads Nike's lawsuit. In response to bullying claims, Nike says its protection of intellectual property is actually the opposite as it encourages innovation and competition among businesses. To back up its stance, the brand provided examples of Twitter users replying to Skechers' letter (below).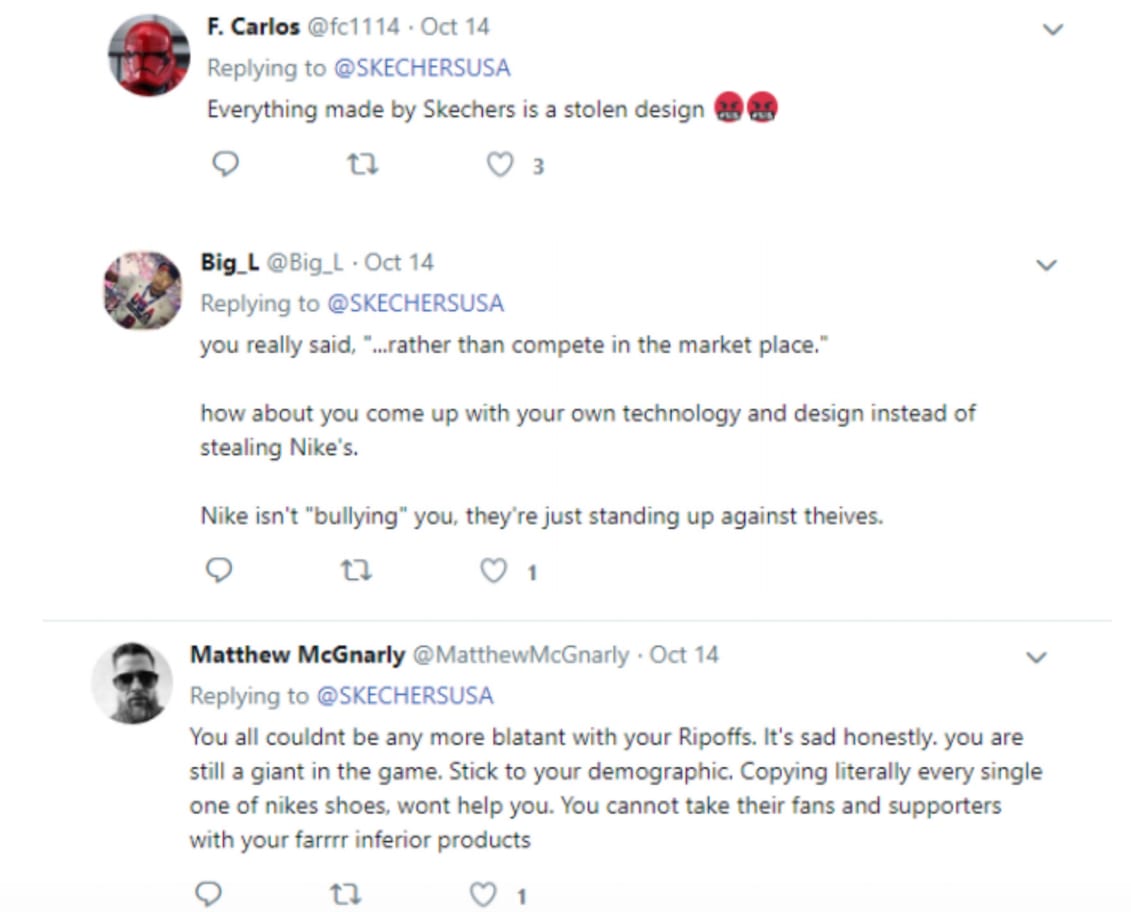 Nike is asking that Skechers be barred from selling and importing the infringing shoes in the United States as well as cover all damages and attorney fees. Check back soon for updates on this story.