In its second season back on the NBA hardwood, PUMA Basketball continues to expand its roster of athletes by officially announcing the signing of Boston Celtics guard Marcus Smart.
"It's incredible," said Smart about joining PUMA. "I like everything they're doing. I like the family aspect. I like everything that they're about and I'm just glad to be a part of the brand."
Smart, entering his sixth year with the Celtics, is fresh off a season during which he earned All Defensive First Team honors for the first time in his young career. He followed the campaign by suiting up for USA Basketball during the FIBA World Cup this past summer.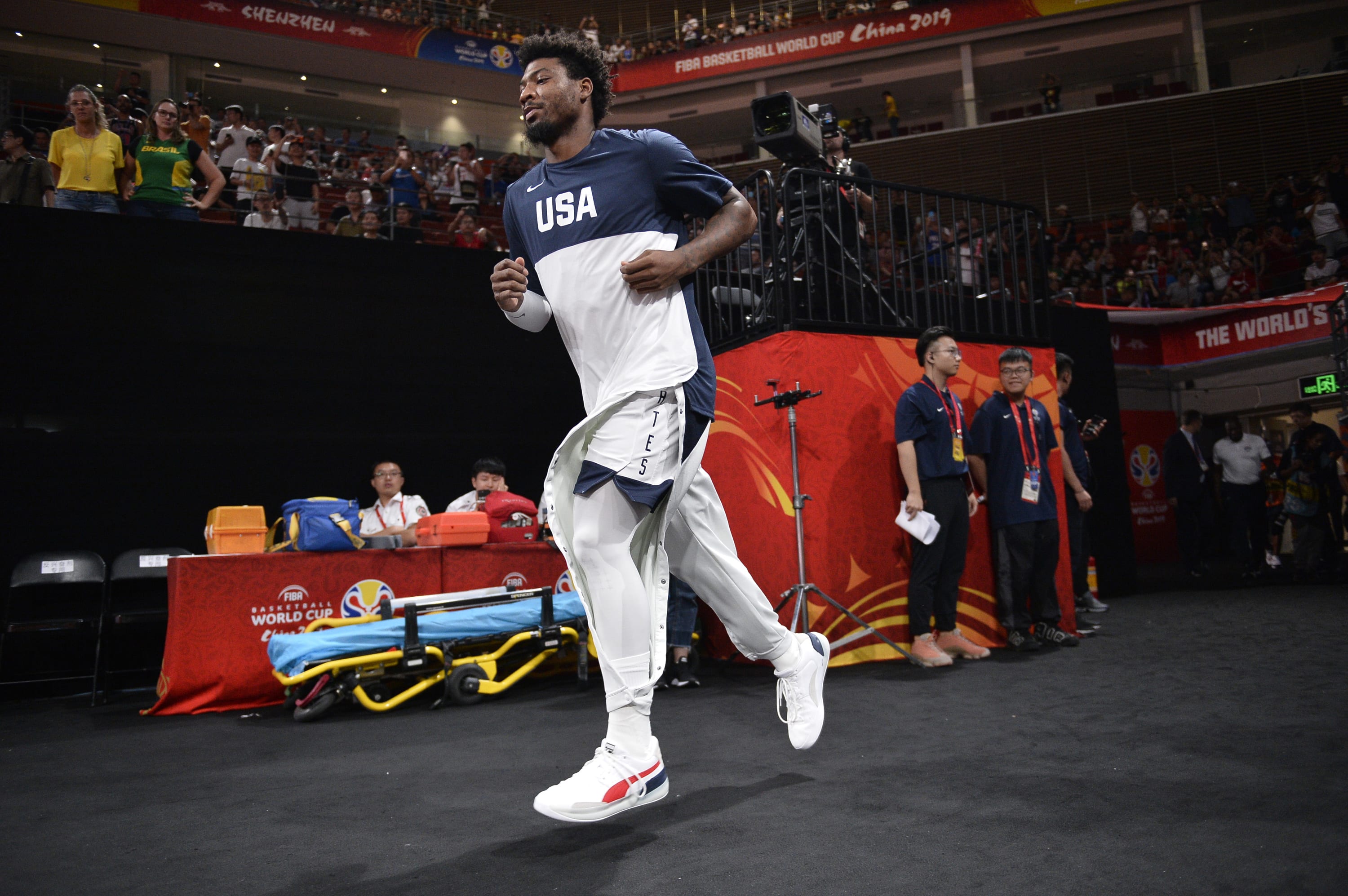 Like many of PUMA's new signees, such a Lakers forward Kyle Kuzma and Knicks rookie RJ Barrett, Smart was drawn to PUMA's cultural authenticity, citing the brand's relationships with the hip hop community as one of the things that piqued his interest.
"I like Nipsey, G-Eazy. I listen to G-Eazy a lot. I listen to Gunna a lot. And just to see the creativity those guys have, and the fact that they were PUMA, it just gives guys like me who are also aspiring to do the same something to look at."
Regarding those rumors that PUMA could soon be adding even more hip hop star power in J. Cole, Smart likes the idea of becoming brandmates with the rapper.
"That would be incredible as well. J Cole is one of the greatest to ever do it in the music industry, and like I said, PUMA is where you want to be. So, if the rumors are true, I'm looking forward to it."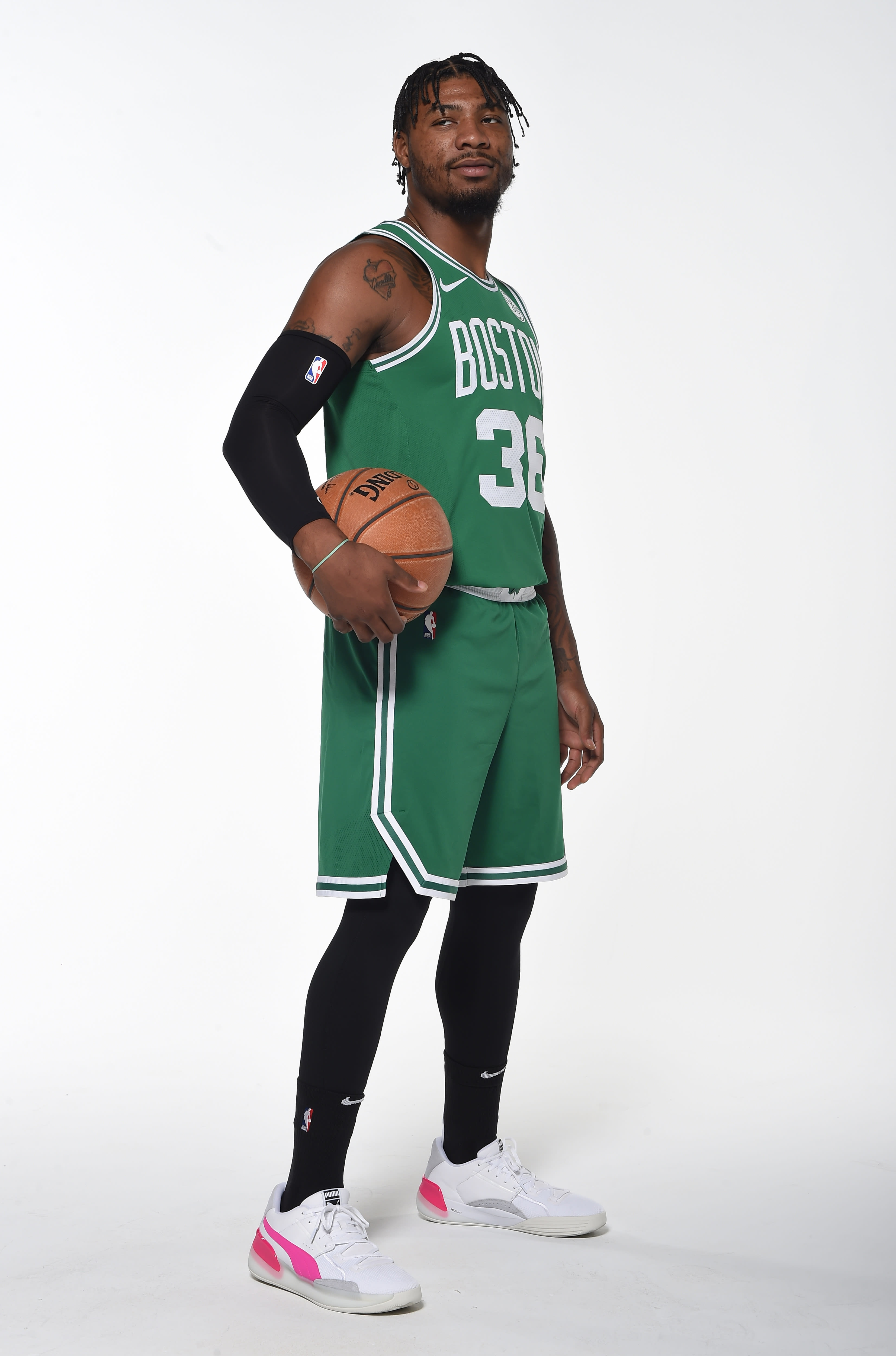 As he has since playing with Team USA over the summer, Smart will take the court in PUMA's newest basketball model, the Clyde Hardwood, a low-top that brings the heritage of the original Clyde to a new era. Admittedly not always a fan of lower cut sneakers, Smart says the Clyde Hardwood changed his entire perspective on how low-tops play and credits former Celtics teammate and fellow PUMA Basketball athlete Terry Rozier with convincing him to give the brand a look.
"I've never really been a low-top shoe type of person until I tried PUMA. I tried a low and I was like these are way more comfortable than I expected. And Terry, just everything that we talked about, really made my position to come here even more clear."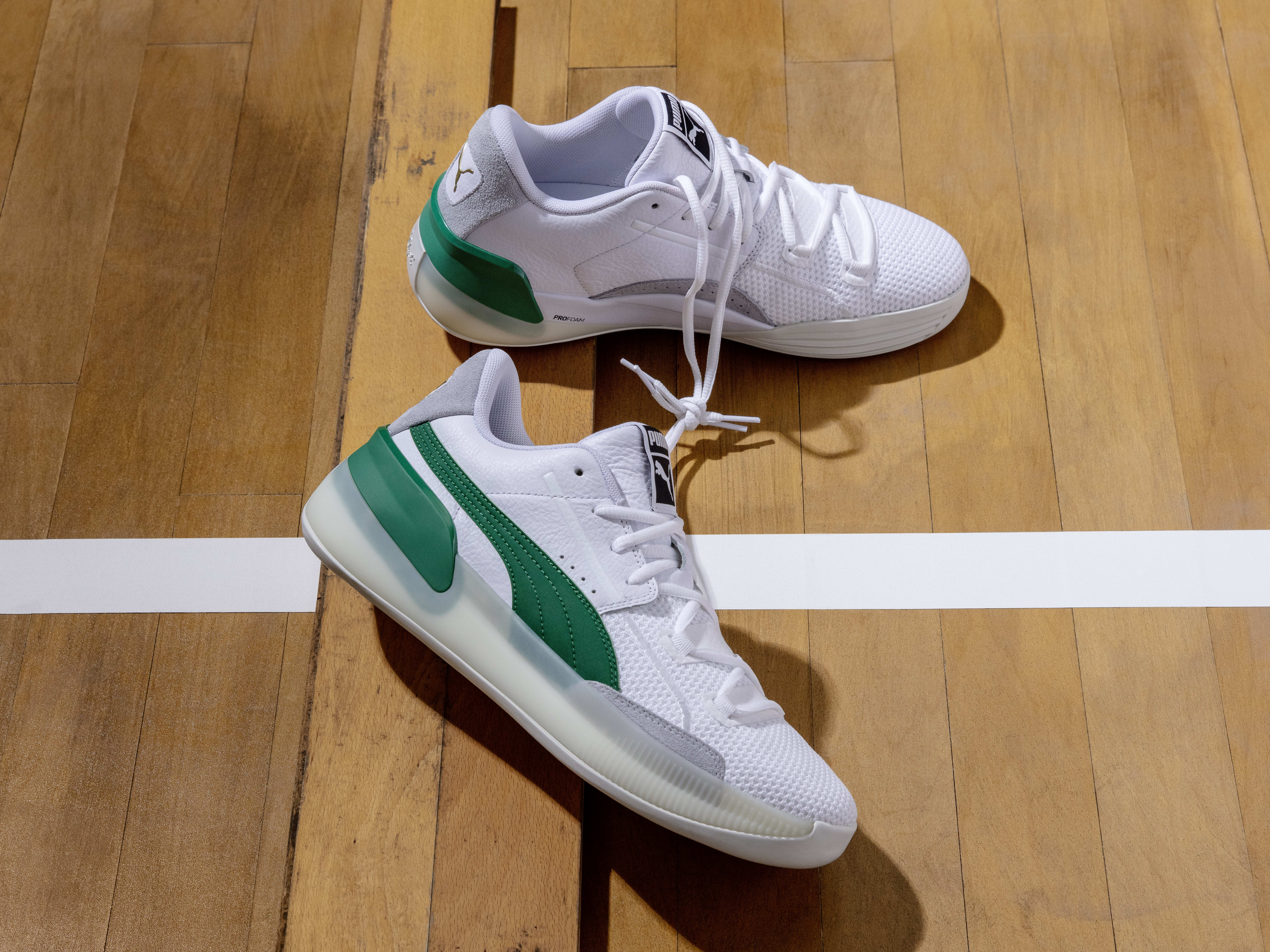 Though clearly a fan of what PUMA has to offer in terms of product, Smart is able to see the bigger picture of what his endorsement deal can mean for so many others, including the surrounding community in his basketball home.
"I'm big on trends. PUMA isn't really just a brand, it's a trend, you know. They work with all their players very well. And the way they just give back, giving back to the community is really something that I value. I believe that PUMA, with me being a Boston athlete, I definitely think we can accomplish something greater and special."
While the deal is still fresh and fans will have to wait and see what PUMA has planned for Smart in terms of special sneaker releases, the wait for inspired footwear won't be long. He's worked on a pair of collaborative PUMA slippers, a nod to his love of designer robes. The slippers will be given to those who attend his special appearance at Foot Locker in Boston later today.