It's been a while since Converse Basketball was at the top of the on-court basketball footwear world. For years, Converse sneakers were on the feet of the top superstars in the league, the likes of Dr. J, Magic Johnson, Larry Bird, and then once again in the 2000s with Dwyane Wade. 
In the 70s, Julius Erving helped make Converse and its flagship Pro Leather model famous with his on-court prowess and off-court style. While the Pro Leather might not be ready to make its return to the court, it is being remastered for the streets, molded off of an archival Converse silhouette from 1977. 
Equipped with a red and white color scheme derived from Erving's playing days with the 76ers, it's meant to honor the model's original iteration. With pairs currently available around the globe, the Pro Leather is joined by another classic, the Chuck 70, as well as the All-Star Pro BB—the brand's newest on-court model, which is inspired by its rich heritage. 
In honor of the Pro Leather's return, we talked to the man who made the shoe famous. Check out the full interview with Dr. J below.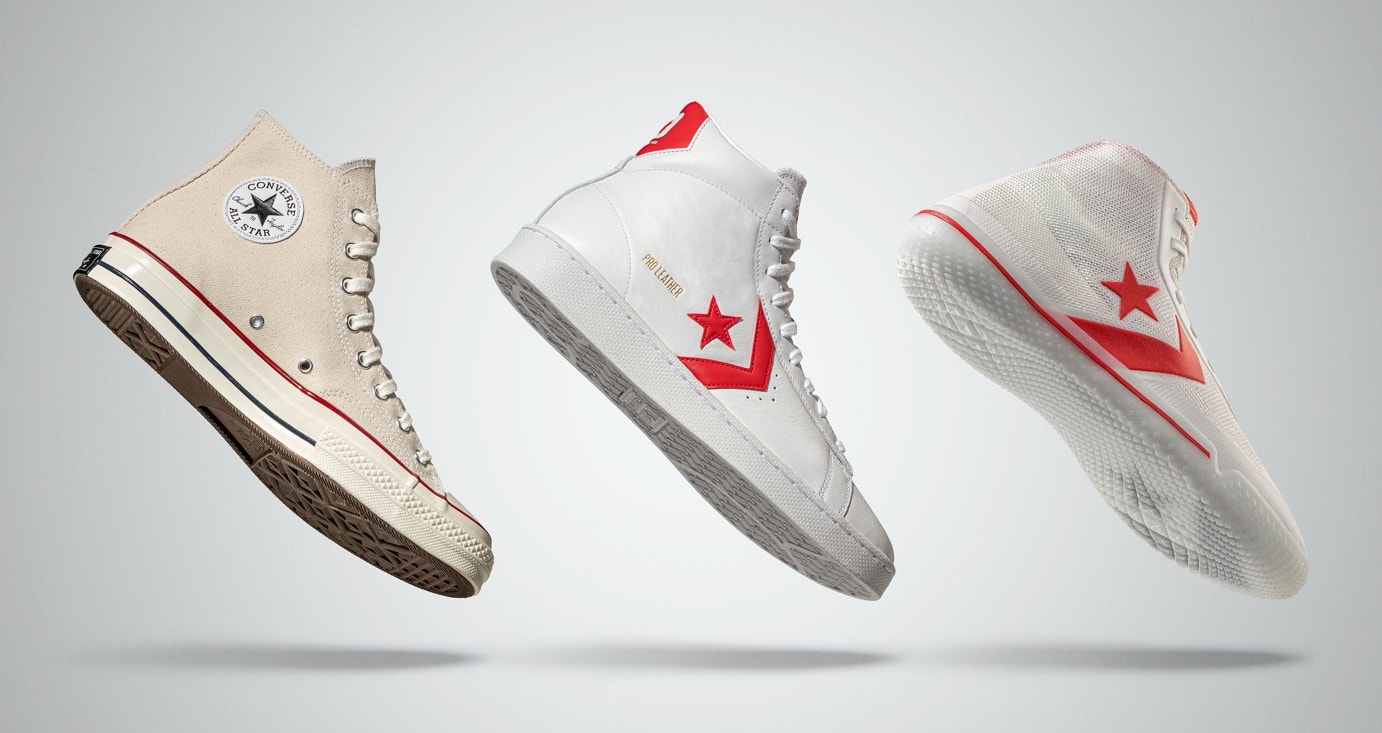 You were obviously one of the faces of Converse during your playing days. How do you think the brand's current approach to basketball is compared to when you were playing?
I think that Converse has been part of basketball at the highest level for a number of years and it's been [away] long enough. I think in terms of what we see out on the court and out on the floor, there's a lot of marketing that goes into the hyping of the product and it's nothing that couldn't be duplicated or even excelled, surpassed, by Converse. And I've been a lifelong believer in the company and the product, I've always enjoyed Converse and respected it in terms of credibility that the product has, the sustainability that the product has. Though you could do other things in Converse shoes, it's a very serious basketball shoe.
You helped make the Pro Leather famous. What do you think of the new updates that Converse has made to it?
I think things are cyclical. That's just the way life is. I probably could go in one of my closets, and find something that I throw on and I walk out and be perfectly acceptable today and then I realize that it might be something that I wore in the '70s, '80s, '90s, or early-2000s. But it's still acceptable because I think the people make the clothes, the clothes don't make the people. So, a person wearing that product and honoring history—that's going to help to bring it back to the forefront.
Like you mentioned, things are cyclical and most things tend to come back. Are you surprised that it took this long for Converse to make a come back as far as on-court sneakers?
Yeah, I'm pleasantly surprised. I kind of stayed involved with the company through this drought. But, certainly, my role had little or nothing to do with the people wearing the shoe on the court and competing, because I'm an old guy. So, there's PR and promotion and marketing. It's a matter of staying in your lane and wearing shoes as casual attire versus performance. So, I've always stayed close enough to the product and that area that was relevant to who I am today. But, I'm very excited that there's going to be a competitive shoe out there. Somebody's going to enjoy that ride, and that's somebody's going to be able to showcase it, and maybe Converse will be associated with some championships.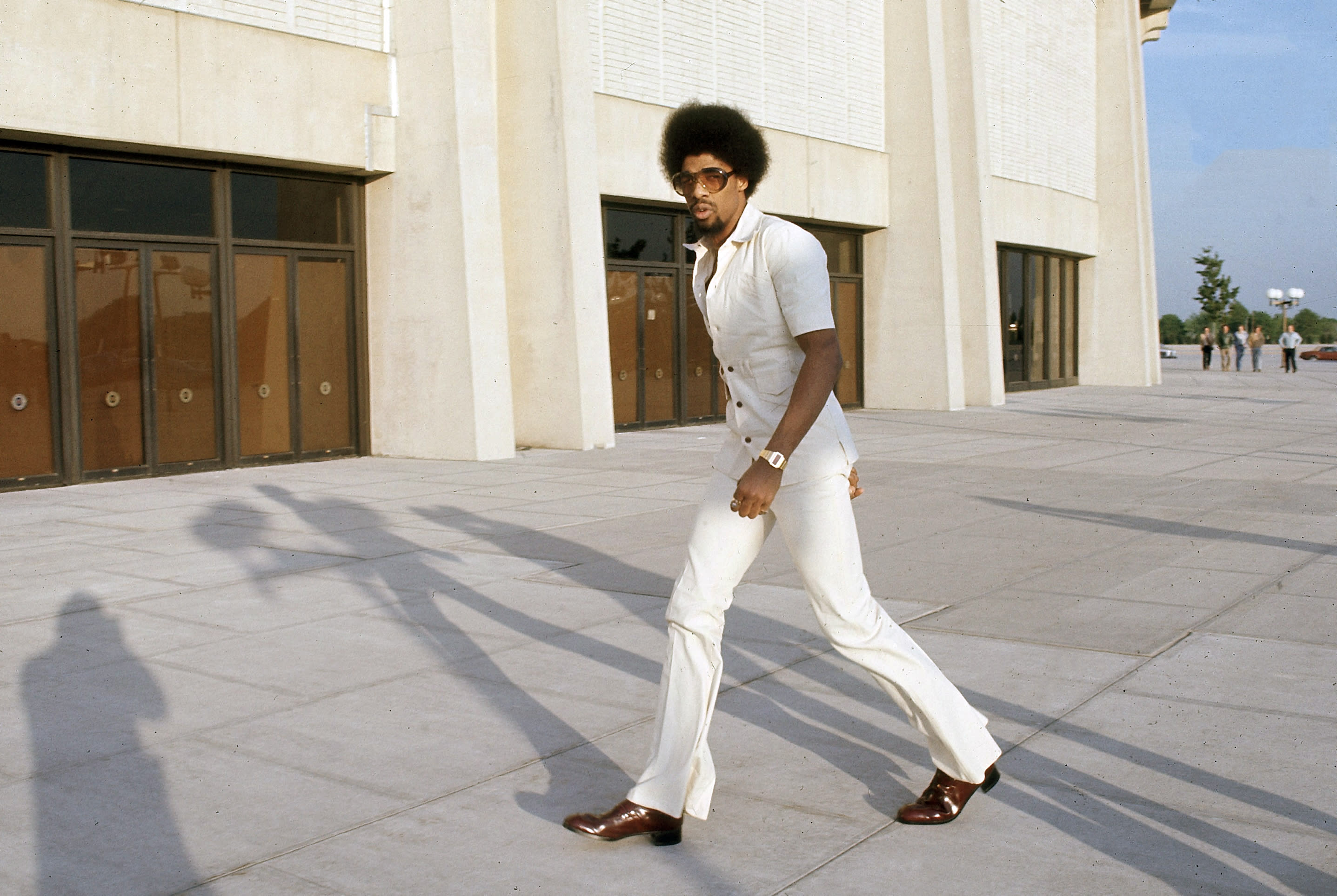 You mentioned performance and building a competitive sneaker. Obviously, the sneaker technology these days is much different than it used to be, especially with the All Star Pro BB. Can you talk a little bit about the direction on-court technology is going and how it improves players actually playing the game?
Well, there was always a question of whether it was the shoes or it was the guy. And realists would say it's always the guy—a great player can go out and perform with almost anything on their feet. But, I think the bond between the player and his foot attire is something that's real. You get used to it, you feel comfortable in it. You feel invincible once you lace up and you go out to perform. So, it helps in terms of that psychological edge that you want to have. But in reality, it's you, it's your God given talent, and the work that you put in. 
Do you think that playing in the All Star Pro BB could've helped you in your day?
I could use all the help that I could get. Back in my day. I feel like I got the most out of the opportunity that I had to be a professional on and off the court. I kind of stand by the things that were accomplished and that were achieved. It was a good deal, head to toe. So, Converse was with me the whole time and Converse has kept their good credit as well as notoriety.
In terms of style and aesthetic of today's sneakers, they're definitely a bit wilder than they used to be. What are your thoughts on how shoes look these days?
I think a clean look is something that will always be acceptable in all circles. And, of course, all the shoe companies get very creative from time to time and throw a lot of different things at the public in terms of marketing campaigns, giveaways. But a nice clean look has always been appealing to me and I think will always be appealing universally.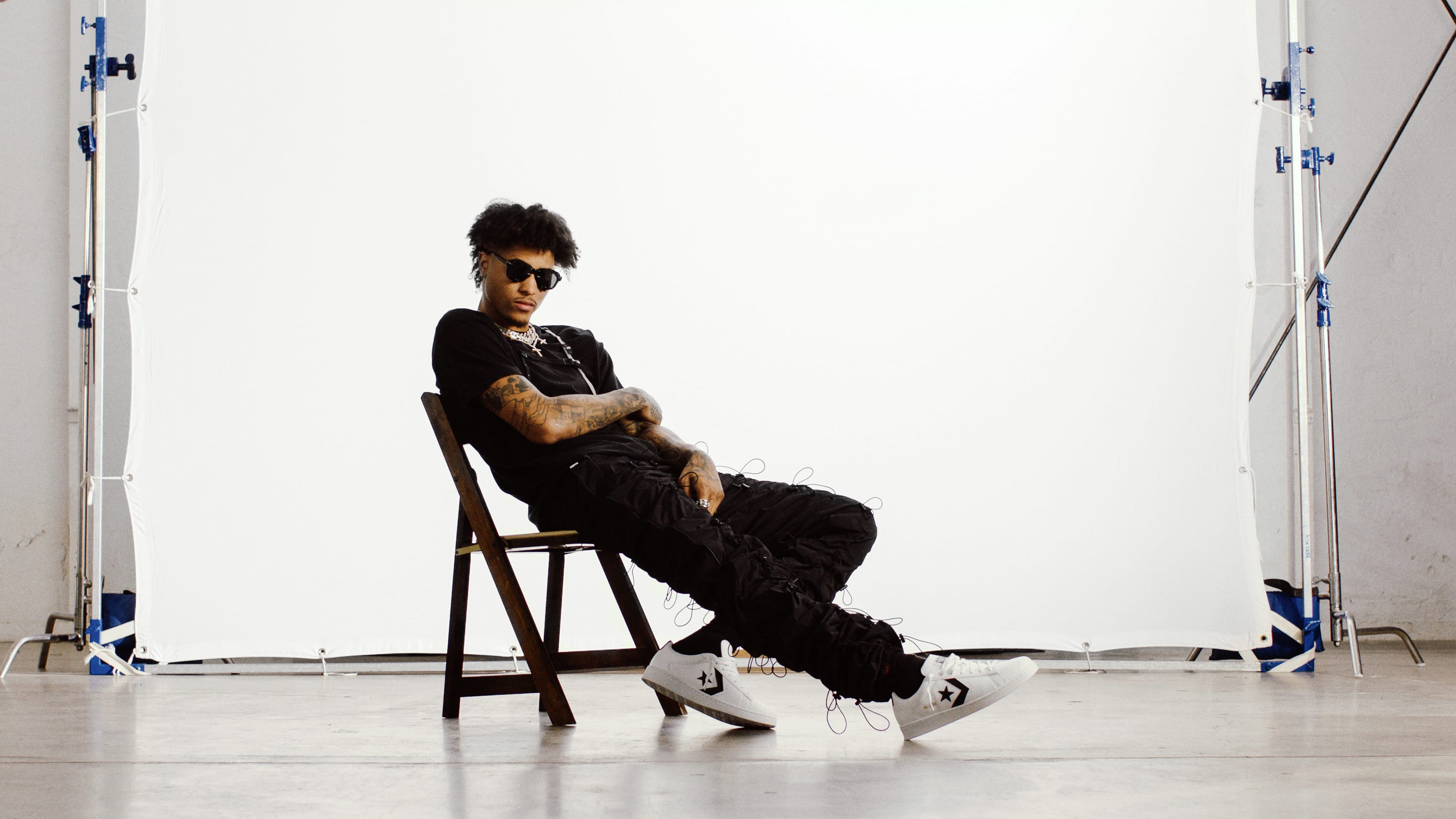 Kelly Oubre is the guy that's taking the baton for Converse now and one of the main focal pieces going forward. What are your thoughts on his game and how he represents Converse as a brand?
Well, I think because he's an internationally [recognizable] player, out of the borders of the United States—that's a big plus. The fact that he's a good looking guy, his game is very versatile, but hasn't reached All Star level. So, now you're always going to be compared to the guys ahead of him in line at his position. 
If you could give him one piece of advice to kind of help him represent Converse as best as possible, what would that be?
I think integrity is important. To represent Converse you have to consider yourself a Converse person. A fan of the product. I think in terms of a competitor's standpoint, I think you want to talk your product up. He has an audience, he's got appeal, so my advice would be play your cards right, try to stay consistent, stay on top. If you're always telling the truth you don't have to do nothing but what you said.