This summer, Zion Williamson stunned the sneaker world when he signed a multi-year endorsement deal with Jordan Brand. The deal, reportedly the richest ever annually for a rookie, ended a multi-brand pursuit of the most coveted incoming prospect since LeBron James in 2003.
While joining Jordan Brand was unexpected, it wasn't particularly surprising that Williamson remained under the Nike umbrella. When Nike is locked in on an athlete, they're rarely beaten by rival suitors. There was, however, speculation that Williamson could align himself with another brand following his highly publicized sneaker blowout during a game between Duke and North Carolina this past February.
Early in the first quarter, his foot busted through a school-issued Nike PG 2.5 sneaker, causing him to fall awkwardly and sprain his right knee. Industry experts, fellow athletes and fans all weighed in on the matter, with most of the criticism aimed at Nike for the faulty footwear. Some of the ire was even directed toward Paul George, who was blamed for the durability, or lack thereof, of his signature model. Despite the noise, Williamson returned from injury for a March Madness run wearing custom pairs of the Nike Kyrie 4.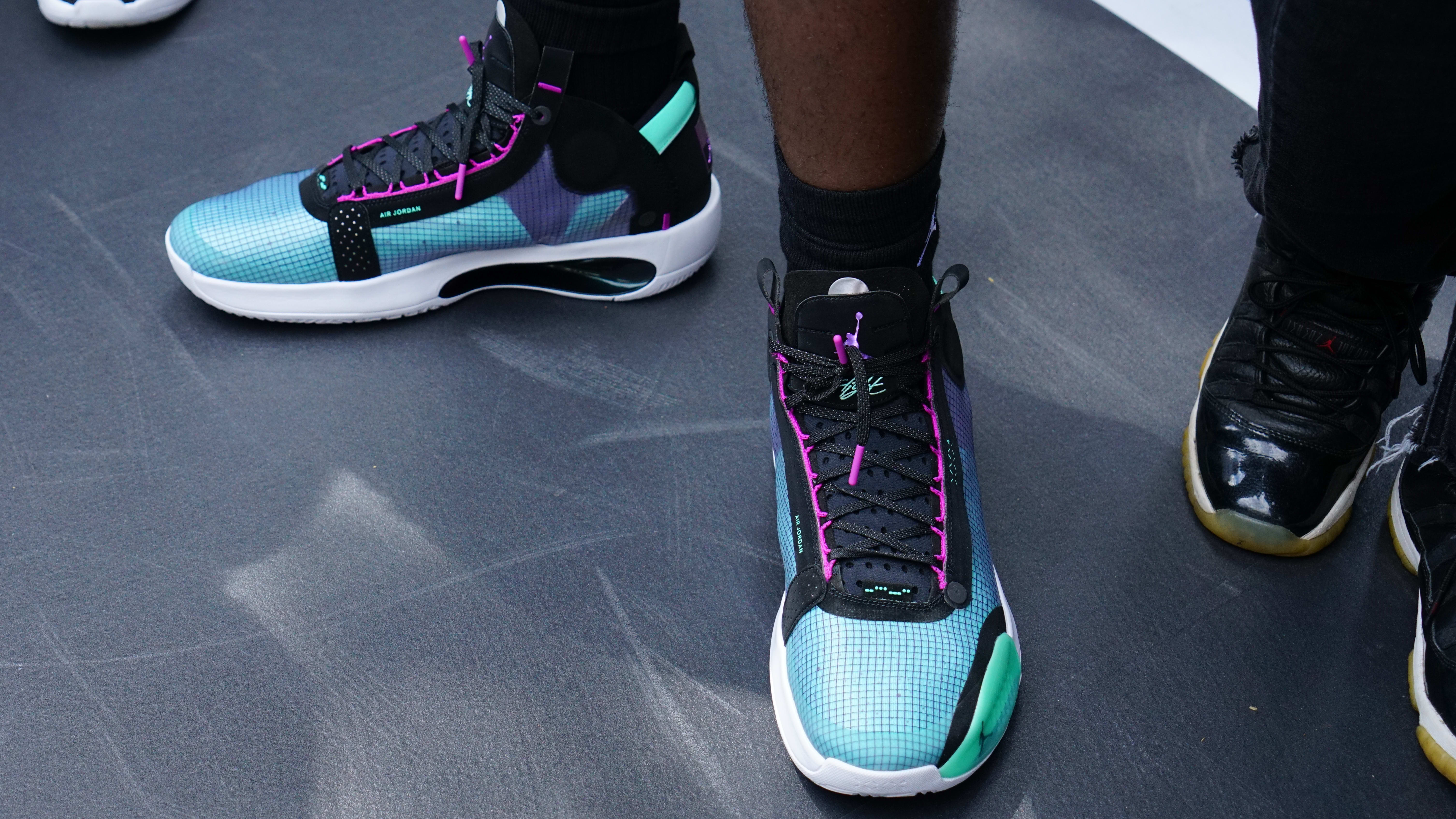 Last weekend, all eyes were on Williamson in New York, where he stepped out for the first time as the face of the Air Jordan XXXIV. At the launch event, we had a chance to catch up with the number 1 overall pick, who downplayed the impact the blowout may have had on his decision to become a member of Team Jordan and redirected blame for the incident on himself.
"I don't think that really had anything to do with me selecting Jordan Brand," said Williamson. "It was just one of those things where the shoe was kinda worn out because I had been practicing in it a lot and played a few hard games in it. So I think that was just kinda like my mistake. I just need to change my shoe."
As for what did lead him to sign with Jordan, Williamson says feeling comfortable played a significant role and touted the brand for its "family" environment.
"I was just looking for comfortability to be honest. That was pretty much it. I just wanted to feel comfortable where I was at. When it came down to it, Jordan Brand was the most comfortable for me. I didn't feel like I was leaving anything on the table. I feel like I'm joining a family.
Now at a point where he can finally put the blowout behind him, Williamson is excited about the opportunity to help introduce the next era of Michael Jordan's flagship sneaker line to the world.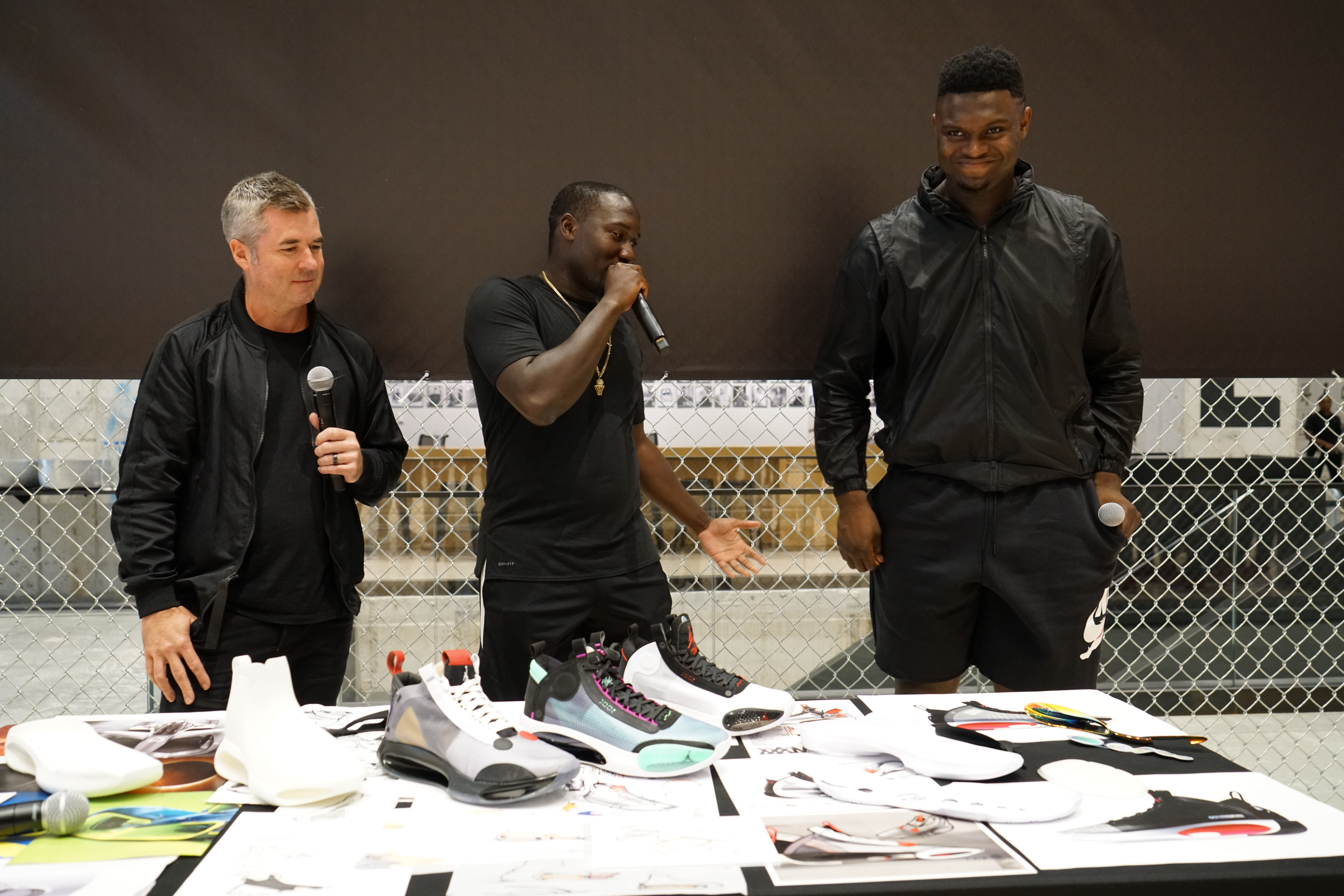 "It's lit! Simple as that. I think people forget I'm only 19, and to be this situation where they wanted me to unveil it [the Air Jordan XXXIV] is a huge honor."
Williamson is now tasked with being the marquee athlete wearing the new Air Jordan game shoe—a role previously given to Dwyane Wade and Russell Westbrook. While it's fair to assume that filling the shoes of the man widely considered to be the greatest player ever would come with a fair amount of pressure, Williamson isn't feeling the heat.
"I don't feel no pressure at all. I have the job that I dreamed about since I was a kid, so I don't really see it as pressure. I love the position I'm in right now."
Williamson will lead a group of NBA, collegiate and high school-affiliated athletes wearing the Air Jordan XXXIV during the upcoming season. The shoe is set to launch on September 25.