Back in July, a patriotic-themed Nike Air Max 1 was expected to release ahead of Independence Day but was eventually canceled because of its Betsy Ross flag embroidery on the heel. In a recent interview with Fast Company, Nike CEO Mark Parker broke his silence surrounding the controversial shoe.
In the conversation, Parker explains "[They're] important, particularly in a world that's become polarized in many ways, amplified by social media. It's a more sensitive environment. So there are occasions when we've decided to pull our product and services from the market. The decision [regarding] that Air Max product was based on concerns that it could unintentionally offend and detract from the Fourth of July holiday. That's the reason we pulled it, not to create a source of polarization. We make those decisions, sometimes. They're rare, but it does happen. We're trying not to offend."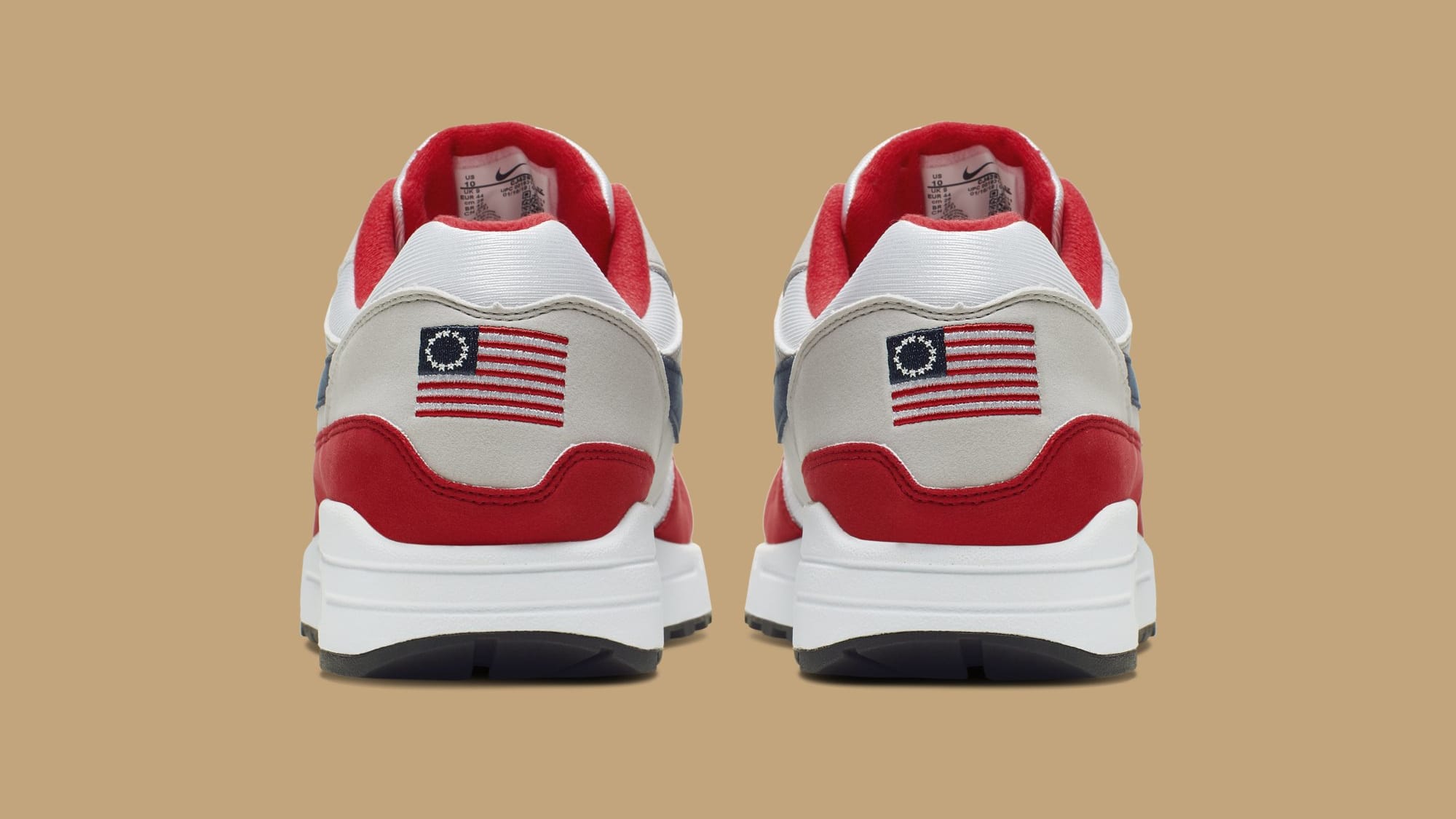 Parker further supported the decision in saying that, "There are values that are important to the brand and the company that we're not going to shy away from. We support the views of our employees, our athletes. And yeah, we will put a stake in the ground and take a stand. I don't want to suggest that we don't. I think it's probably pretty obvious that we do, and that's a part of who we are as a company."
The statements by Parker tie back to Wall Street Journal's reporting that Colin Kaepernick reached out to Nike reps after images of the sneaker surfaced online. Kaepernick told the brand that he and many others found the design to be offensive because of the Betsy Ross flag's connection to the time in American history when slavery still existed.
The recalled release caused the shoe's value to surge in the aftermarket with prices reaching over $1,000 on StockX before it was ultimately removed from the resell site's database due to the controversy surrounding it.