After dropping a teaser over the summer, Bodega's latest New Balance collaboration is finally set to drop. 
Flipping the "No Days Off" theme of its well-recieved collab from April, the Boston boutique's New Balance 997S takes on a "No Bad Days" theme for fall. "Keeping the New Balance tradition of high performance and versatile style for independent minded connoisseurs, the 997S 'No Bad Days' isn't here to tell you what a good time is," reads a press release. "It's here to give you the ability to get out and find your own good time, no matter what it is."
The sneakers themselves stick to the mismatched theme laid out on Bodega's previous 997S, mixing materials like distressed leather, hairy suede, and mesh across its upper. The color palette this time around combines a blend of grey, white, yellow, and teal with a few hits of red and purple. Grey, teal, and purple lace options allow for different looks, and the shoes also come with a floating keychain to complete the theme.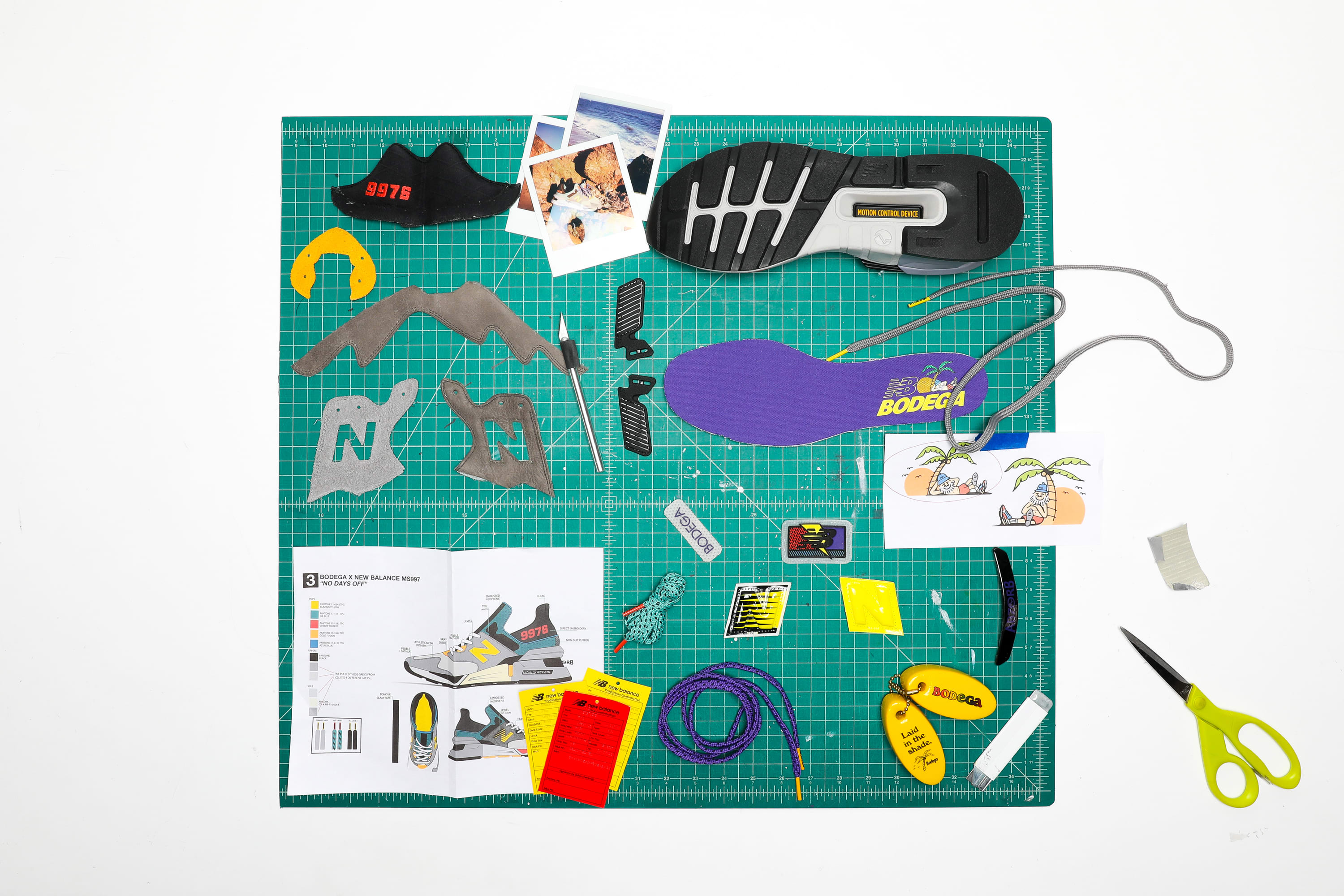 An in-store raffle for the "No Bad Days" Bodega x New Balance 997S will be held at the store's Boston and Los Angeles locations starting Sunday, Sept. 22 through Tuesday, Sept. 24. The online release will take place Saturday, Sept. 28 on bdgastore.com.