Adidas Originals is celebrating a hot weather staple this week with a surprise NYC pop-up collaboration with Arizona Iced Tea. Four cross-branded sneakers are up for grabs at the event, but this isn't an ordinary retail drop.
Rather than pay a standard retail price for the shoes, attendees will be able to pick up one of the four sneakers with the purchase of a 99-cent can of Arizona Iced Tea. The group consists of two versions apiece of the Continental 80 and Yung-1. Two colorways mimic Arizona's Green Tea Ginseng can with aqua uppers covered in pink floral embroidery, while the other two get inspiration from the drink company's Iced Tea Lemonade flavor with dashes of pink and yellow.
Of course, where there's a come up to be made, resellers will come out in droves, and that's exactly what happened here. People were said to have begun lining up for a chance to buy the sneakers as early as 8 p.m. yesterday. The pop-up kicked off today at 208 Bowery St. and has already been temporarily shut down by the NYPD as of publishing. Arizona tweeted that it's "actively working to remedy the situation."
Marielis Palen of Brooklyn tells Sole Collector she and her friends had been waiting in line since 4:30 a.m. "I think it was getting dangerous because of the lack of presence of security," Palen said. "They weren't prepared for it. They thought they could do a New York event in New York and not think that New Yorkers are gonna be New Yorkers."
Another attendee, Don Vergas of Brooklyn, echoed the security concerns. "I understand that a lot of people want these shoes, but they should've had it a little bit more organized, they should have had more security," Vergas said. "I was at the Szechuan Sauce fiasco that happened with McDonald's, and it was more organized than this."
The 99-cent sneakers are currently reselling for over $200 on platforms like StockX.
UPDATE (2:42 p.m. ET): Adidas has issued a statement announcing that the pop-up event has been permanently canceled. "Both Adidas and Arizona are grateful for those who came out and apologize for any inconvenience caused as a result of the shutdown. In an effort to prioritize the safety of fans and consumers, all parties made the decision to close the event with the support of local authorities," the brand said.
Despite the pop-up cancelation, the sneakers will still be released at retail at a later date.
UPDATE (08/10): A follow-up to last month's shutdown of the AriZona x Adidas pop-up event in New York City, the limited edition sneakers are slated to be launching again on Sept. 1 according to Finish Line's release calendar. The collection will consist of three AriZona-themed Adidas shoes including two pairs of Continental 80s as well as an Adilette slide. Check out an official look at one of two AriZona x Continental 80s below. Stay tuned to Sole Collector regarding imagery on the remaining pairs. 
UPDATE (08/20): Adidas has officially unveiled its latest collaboration with Arizona Iced Tea. The collection will include multiple colorways of the Continental Vulc and Adilette slides to represent the brand's most popular flavors:  Green Tea with Ginseng and Honey, Lemon, Mucho Mango, and Watermelon. All of the pairs will hit adidas.com and other select retailers on Sept. 1. Men's and women's colorways of the Continental Vulc will retail for $90 each, while the corresponding Adilette slides will be available for $35 each.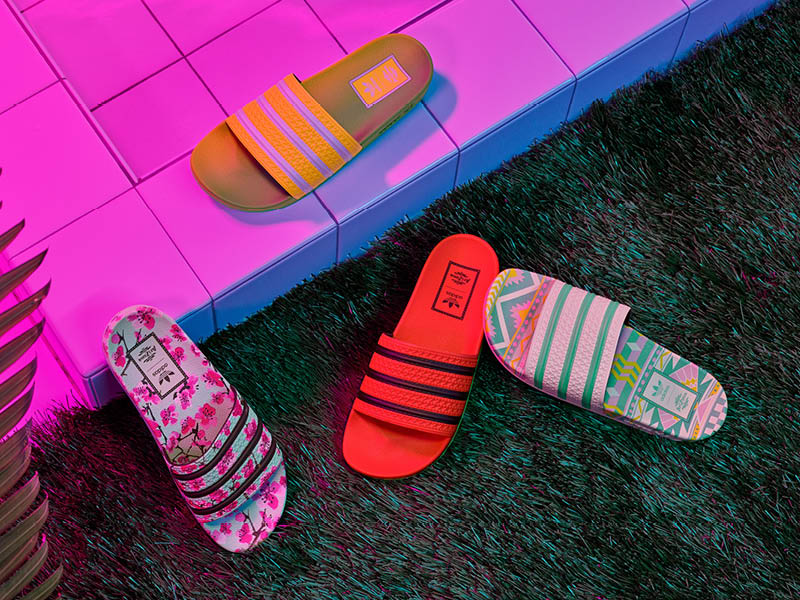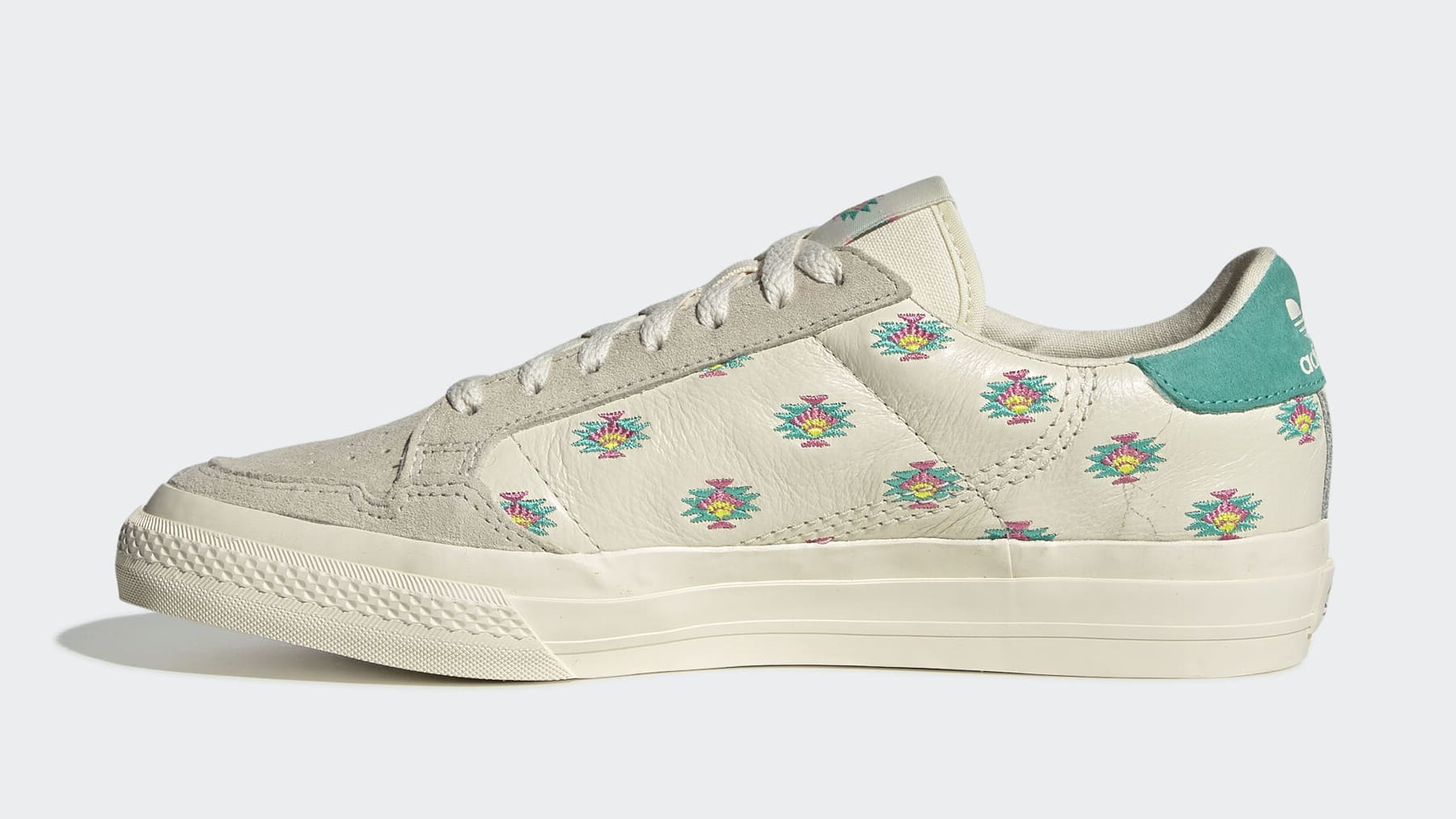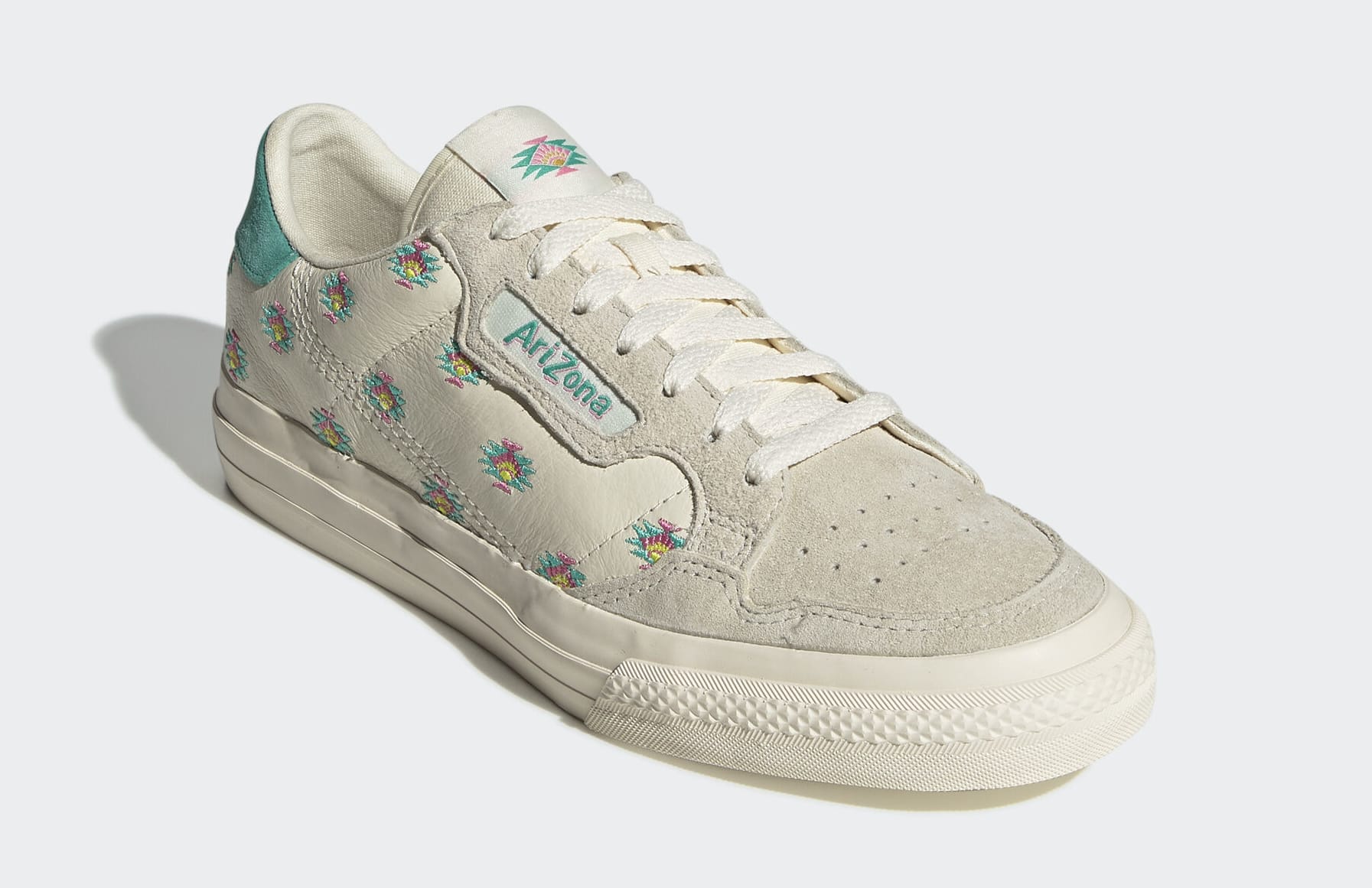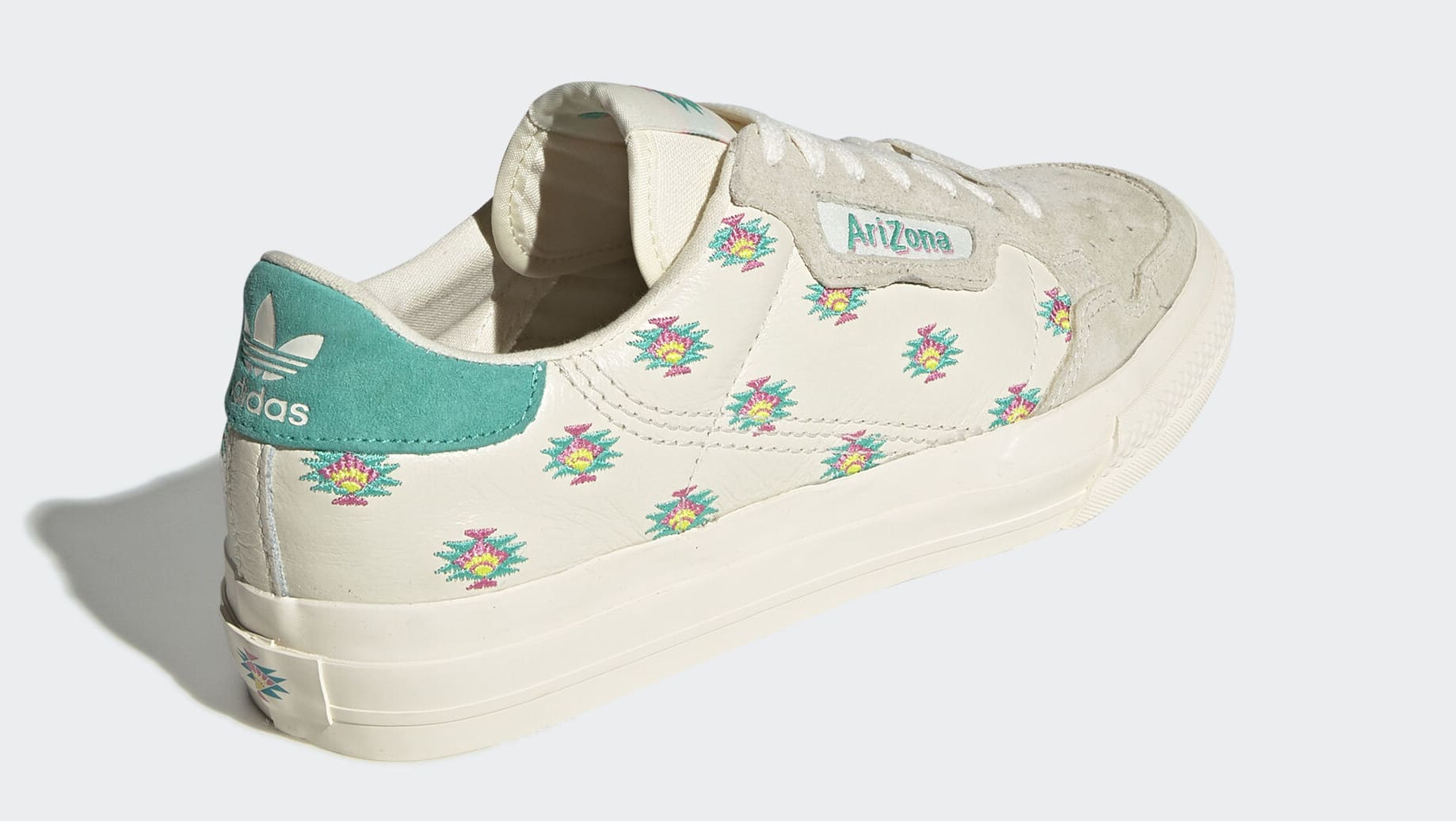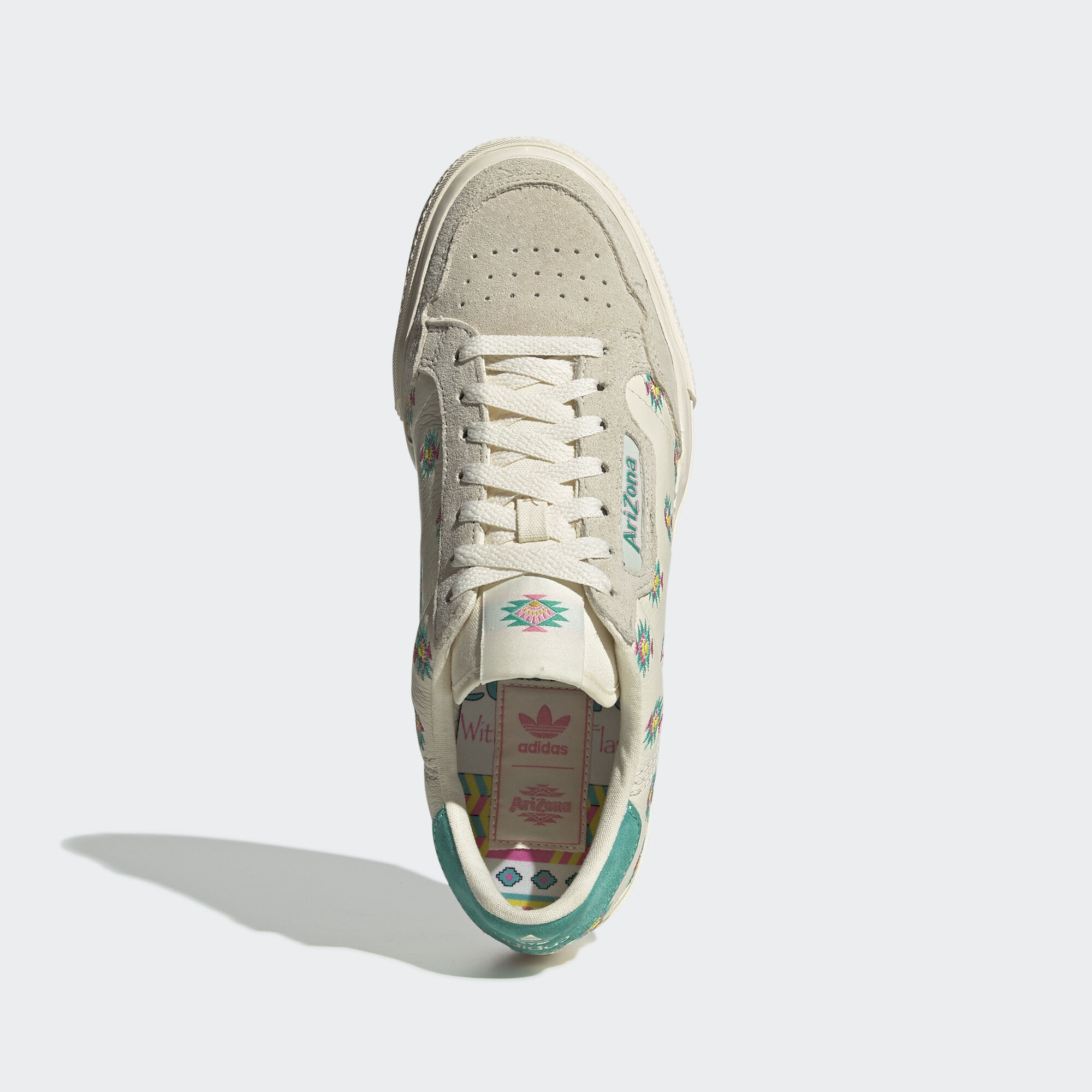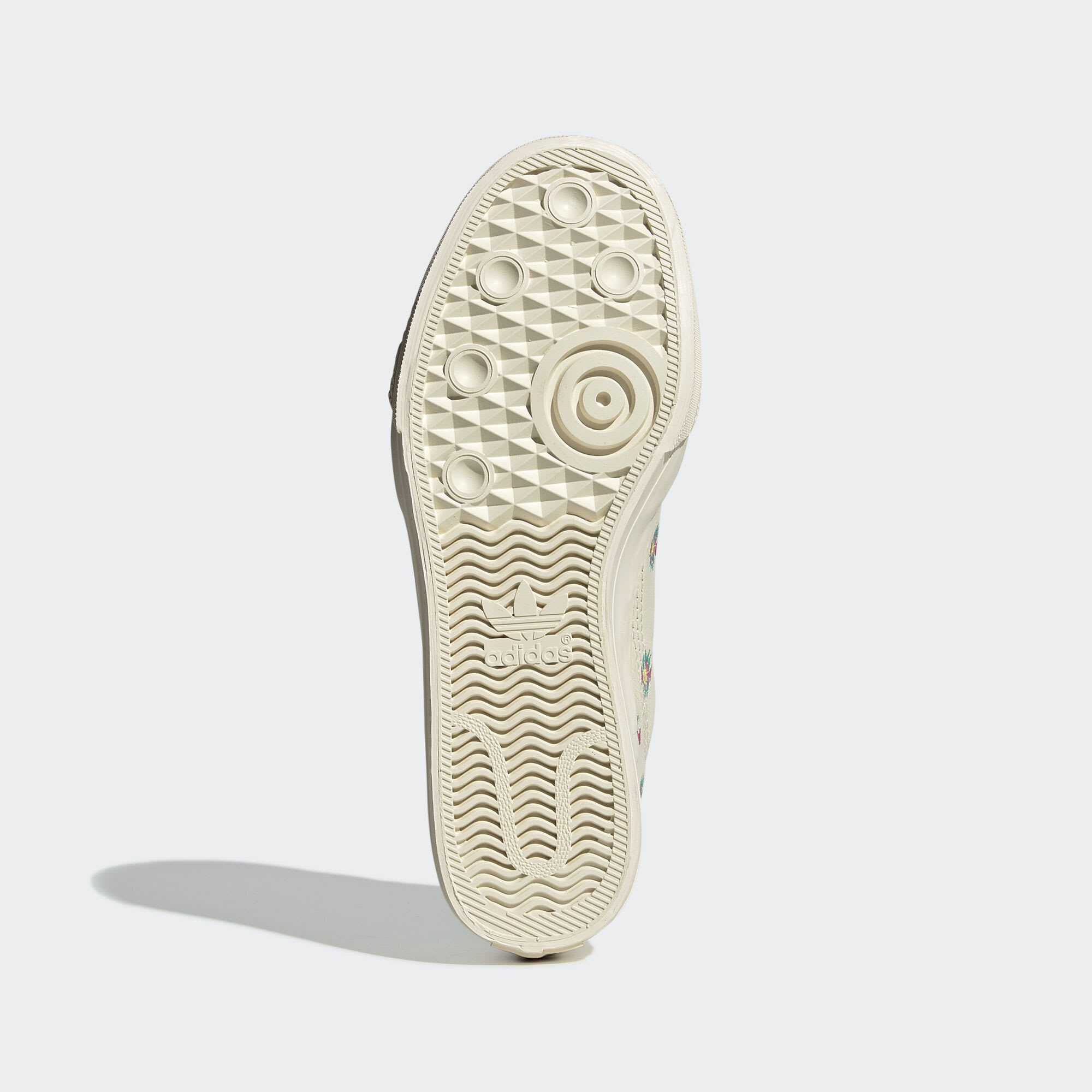 ---