Although it just made its official debut today, Nike's new Joyride cushioning is already finding its way into a number of upcoming sneakers. The latest model to join the mix is the women's Joyride NSW Optik.
Similar to the Joyride NSW Setter in that it is intended for lifestyle wear rather than performance use, the Joyride NSW Optik is the only sneaker in the new lineup that is designed specifically for women.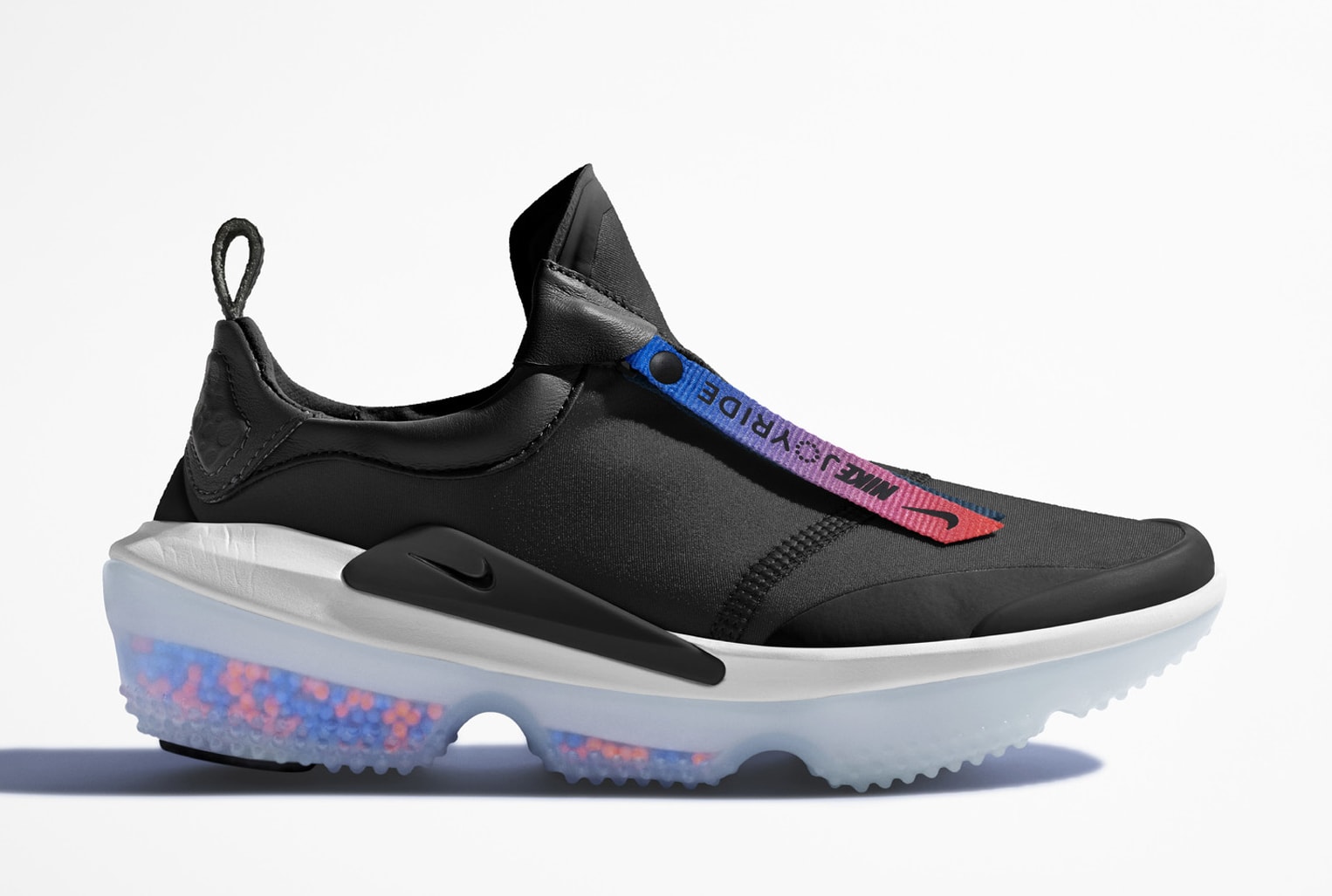 Rather than the multi-paneled construction seen on other models, the Joyride NSW Optik uses a laceless design which combines a molded skin upper with premium details like leather around the heel and collar. And instead of the four Joyride zones found on the runner, this variation uses only two; one at the midfoot and another extra-volume segment at the heel for added height. The Joyride NSW Optik also includes a multicolor hang tag reminiscent of bomber jackets.
Expect the Joyride NSW Optik to hit stores alongside the Joyride NSW Setter on Thursday, Aug. 15.