After first appearing on the feet of the U.S. Soccer Women's National Team last month, Nike's Air Max 270 React model has been officially unveiled.
The official reveal includes new details about the sneaker, which Nike Senior Sportswear Design Director Dylan Raasch says was created with a new construction method. Taking a page from the popular Element React 87, the Air Max 270 React's upper is built with what's described as a "bar tack technique," which merges different no-sew materials to create a cut-and-sew effect. The various lines, shapes, and textures allow for a wide range of color combinations, a possibility Nike plans to take full advantage of.
The Air Max 270 will launch in two different men's and women's colorways, each of which are inspired by the colors and geometry of the Bauhaus, a famous German art school which is celebrating its 100th anniversary. The men's version (above) combines a white-based upper with black, blue, red, teal, and yellow accents, while the women's (below) opts for a slightly more subtle combination of white, light blue, red, and yellow.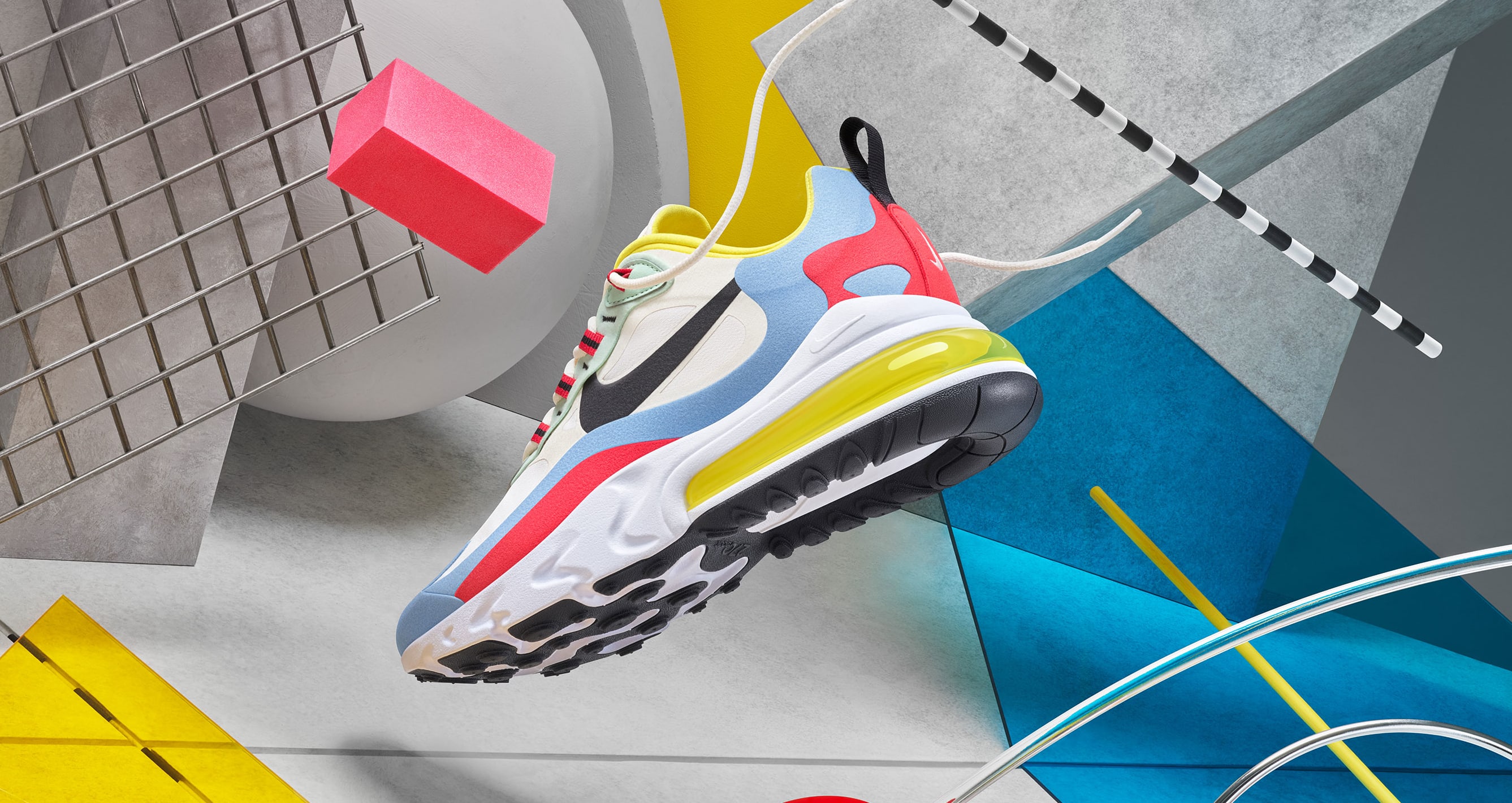 Other colorways on the horizon include black/grey, blue, pastel, white/pink, and white/red styles, each of which can be seen below.
The Air Max 270 React will begin releasing on Wednesday, July 3.