Bol Bol is far from your average 19-year old. At 7'2", the son of former NBA center and political activist Manute Bol more than stands out in a crowd.
After finishing up his high school career at Findlay Prep in Nevada, the five-star basketball recruit took his talents to the University of Oregon to continue his path to the NBA. Bol declared for the 2019 NBA Draft this past January, despite ending his collegiate playing career after a left foot injury just nine games into the 2018-2019 season.
Tonight, Bol looks to make his ultimate dream come true by getting selected in the NBA Draft, walking onto the stage at the Barclays Center in Brooklyn to shake NBA Commissioner Adam Silver's hand, and donning the colors of his future team for the first time.
Bol may not have had a typical upbringing, but that doesn't mean the 19-year old doesn't share some of the interests of his peers. The future NBA center is an avid sneakerhead, one who is known to switch up pairs for each game, and has everything from hyped-up Off-White x Nike collabs to rare Nike LeBron sneakers in his collection.
Ahead of his big night, we talked with Bol about some of his best sneaker memories, what it was like being a sneaker fanatic in Eugene, Oregon, what he plans to lace up in the league, and more.
You're known to be a pretty big sneakerhead. Have you ever camped out for sneakers before?
Yes. The first and last time I camped out was in 2011 for the "Concord" Air Jordan 11s. It was before the raffles so it was whoever was there first. It was a pretty long line. It was pretty cold in Kansas, because it was around Christmas. I was only 11 and I stayed out for probably about 12 hours waiting in line. I ended up not even getting the shoes.
Is it harder for you to get the more limited releases having big feet?
I just know a lot of people. It makes it a lot easier [to get more limited shoes]. Being a high-profile athlete, a lot of people will come to me like, 'Hey, I have this in your size.' If I go to the store they show me everything. So, it's actually pretty easy.
You've talked before about your dad buying you a pair of LeBron 3s when you were younger. Is that still a special shoe for you? Have you been able to get any of the retros Nike has been putting out recently?
Yeah [the shoe is still special to me]. Back home in Kansas I still have that same pair of [LeBron 3s]. It meant a lot to me and I ended up keeping them. I've had them ever since. I've been busy so I haven't been able to buy any of the [new LeBron 3s] yet, but I'll definitely get back to it.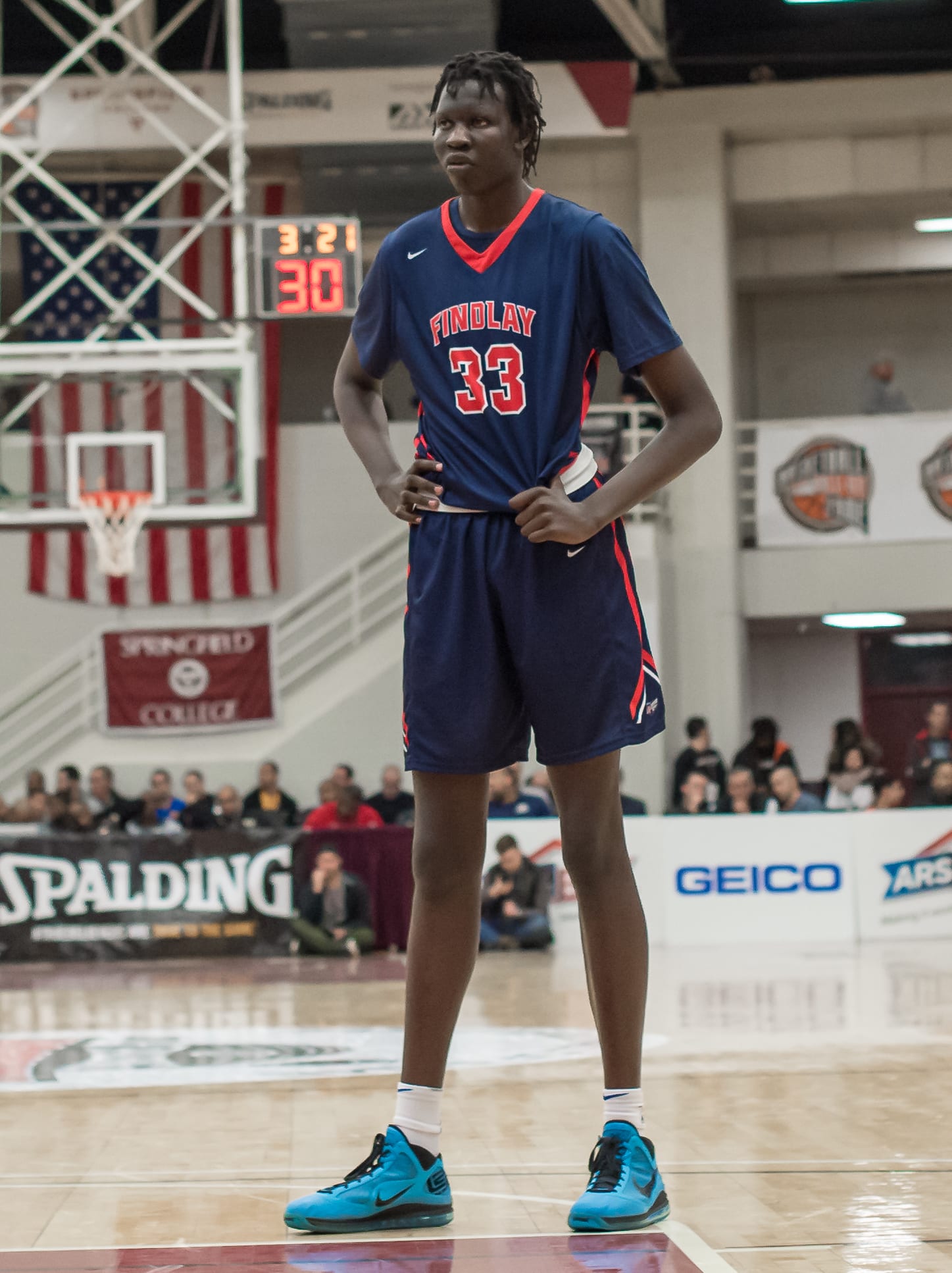 You don't usually see a lot of big men switching up their sneakers. Did you get a lot of looks wearing pairs like the All-Star LeBron 7s in high school at Findlay Prep?
Not really. I've been doing it my whole life. People have been used to me wearing Kobes and stuff when a lot of other big men just wear Hyperdunks or high-top shoes.
What was it like to attend the University of Oregon as a big sneakerhead?
It's pretty crazy. When I was growing up I would see all the shoes [Oregon] had. In sixth grade, I would tell myself I would even go there just for the shoes. That's not the case now, but it was cool. I've been back again and seen all the Jordans and PEs. It was just amazing. This year, we got the black Air Jordan 6s. That's the only pair I currently have right now.
Do you plan to take advantage of NBA's sneaker rules and wear some crazy stuff during games next season?
Definitely. That's a great way for me to express myself and have fun on the court, wearing all types of crazy sneakers. I haven't thought about it yet because I don't know what team I'm going to be on. I don't know what colors.
One of the biggest parts of the NBA Draft is getting your team's New Era cap on stage once you're selected. Have you thought about that moment at all?
It's been my dream to be in the NBA since I was younger. I've seen multiple drafts and watched the draft every year. I'm just looking forward to being on whatever team drafts me. I'll probably wear the hat the entire night and then definitely just keep it for memories after that.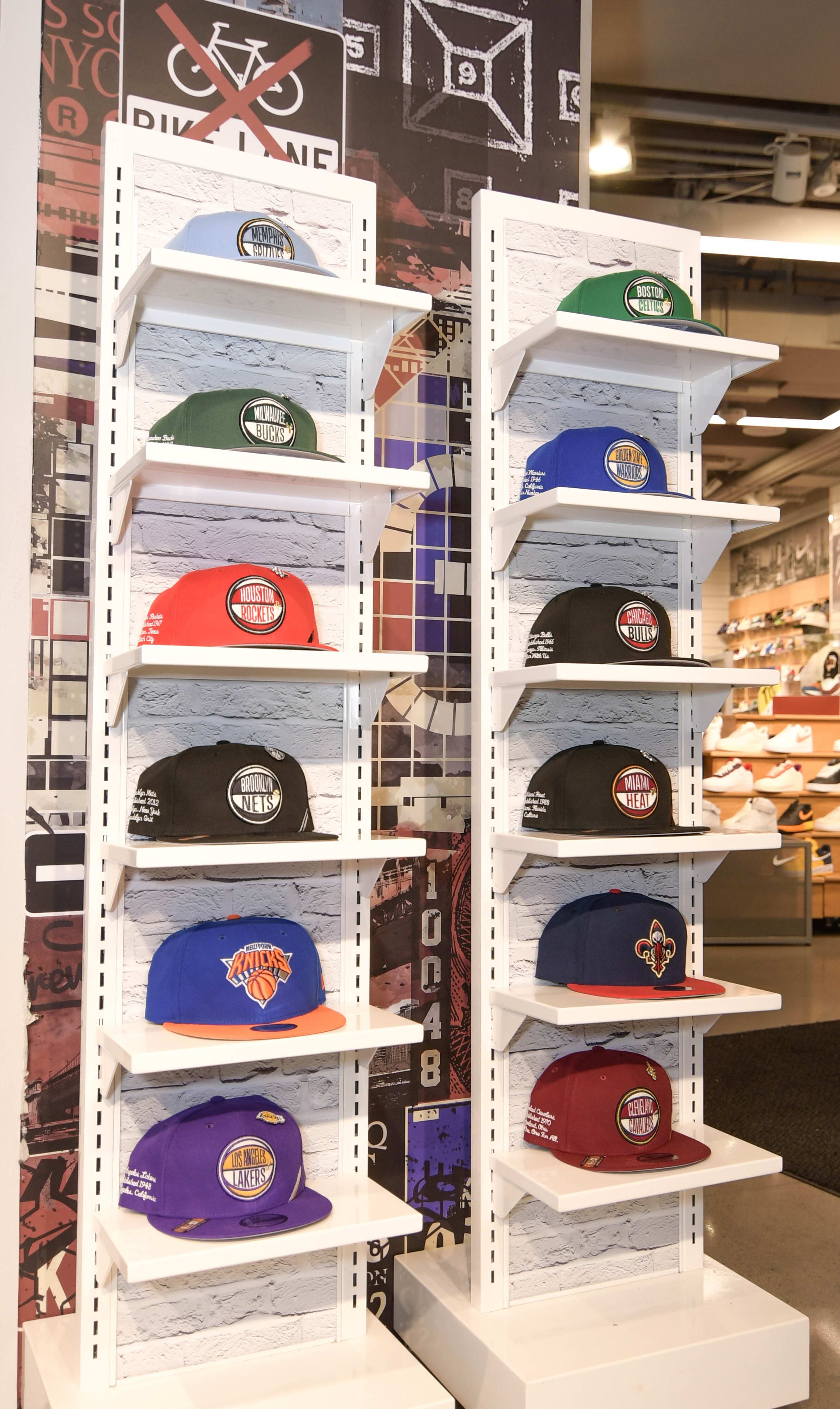 You've attended ComplexCon in the past. What do you remember about that experience?
I remember all of the different booths from sneaker shops and clothing stores. I ended up going [to ComplexCon] because a couple of my friends had pop-ups there. It was just a great place to find whatever you wanted. Even if you couldn't buy the shoes, it was just a great place to learn about them. There was this one station that had like every PE I've ever seen. It was just a super fun experience as a sneakerhead.
Do you have any other memorable sneaker stories?
Another LeBron story. It was the first time I met LeBron and he ended up signing my "Dunkman" LeBron 7s. I've kept those in the box ever since.