This past November, 9-year old Riley Morrison wrote a letter to Stephen Curry expressing disappointment that the Under Armour Curry 5 was not available in girl's sizes. Curry quickly responded to the letter with a promise to correct this in the future and sent Morrison some pairs of his shoes just in time for Christmas. Fast forward a few months and Curry's young female fan has helped design his "United We Win" Curry 6 to celebrate International Women's Day. 
"I was immediately impressed when I saw Riley's letter; that a nine year old girl had the courage to use her voice to call attention to an issue and keep us accountable. She was focused on the opportunity for ALL girls, not just herself," Curry said in an official press release. "She's been an amazing catalyst for change - not only with my product but also with the entire Under Armour brand. She is inspiring, and wise beyond her years."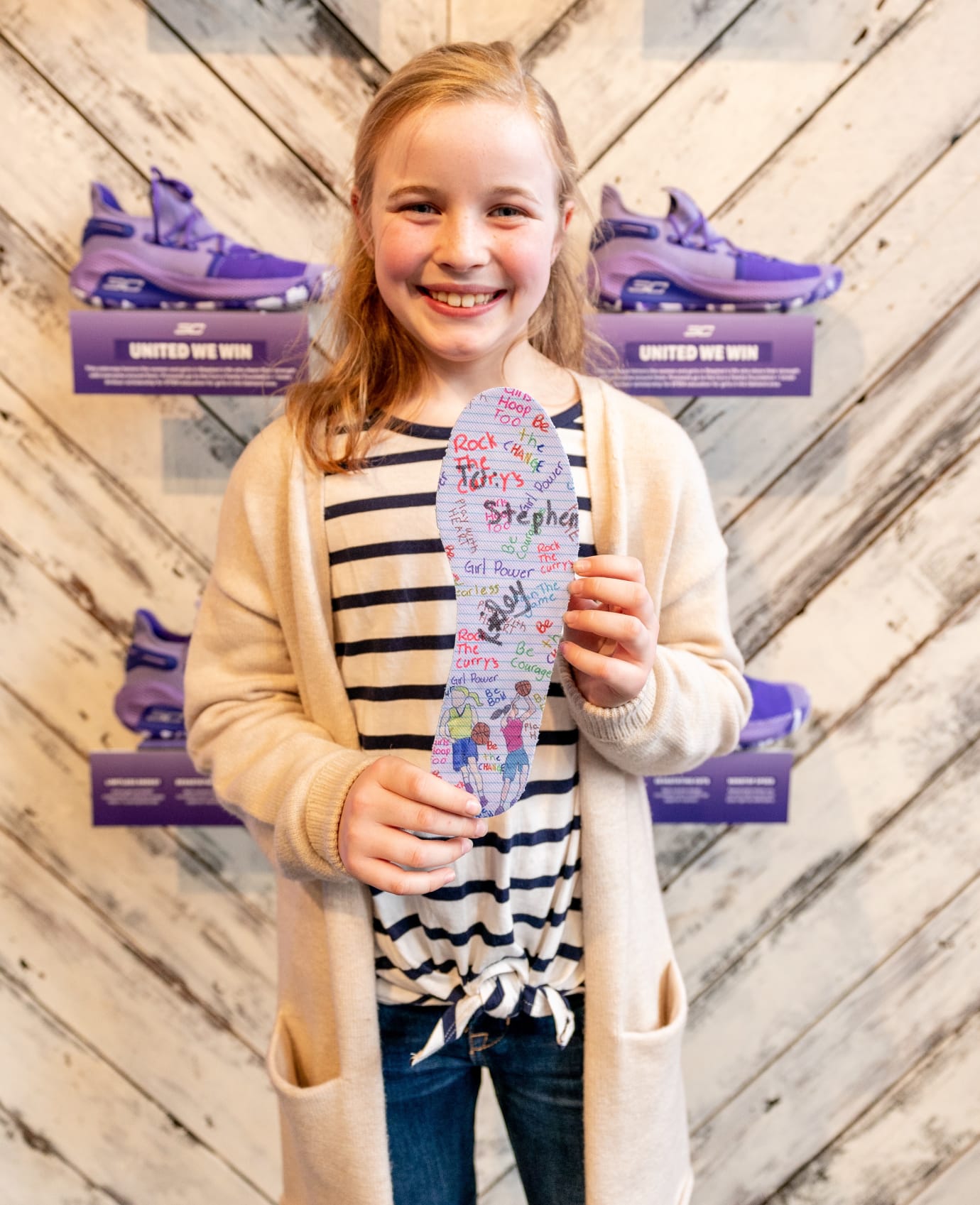 The 'United We Win" colorway features an orchid knit upper with bright purple overlays and sits atop a marbled outsole. Its main detail is the special insoles designed by Morrison that features doodles of two girls playing basketball surrounded by inspirational phrases like "Be Fearless" and "Girl Power." A second insole will allow customers to customize it with their own photo.
Customers can purchase the "United We Win" Under Armour Curry 6 starting on March 8 when it releases at underarmour.com and the SC30 x Oakland pop-up for $130. All proceeds will go towards a scholarship created by the Stephen and Ayesha Curry Family Foundation and Under Armour.