World-renowned boutique Sneakersnstuff is celebrating its 20th anniversary with the grand opening of its sixth flagship store—its first in Los Angeles and second in the U.S. 
The retail space is located on the Venice Beach Boardwalk and largely plays off of the culture of its home just steps away from the sandy beaches of Los Angeles. Designed by architect Jenny Askenfors of Bofink Design Studio, SNS LA features various areas influenced by Venice Beach locations of the past and present with nods to Venice, Italy and the area's rich Mexican heritage both prominently featured.
"We're pushing the [designers] to add as many Easter eggs as possible. I want people to keep coming back and find things they didn't see the first time. This is the most detailed store that we have," said SNS co-founder Peter Jansson.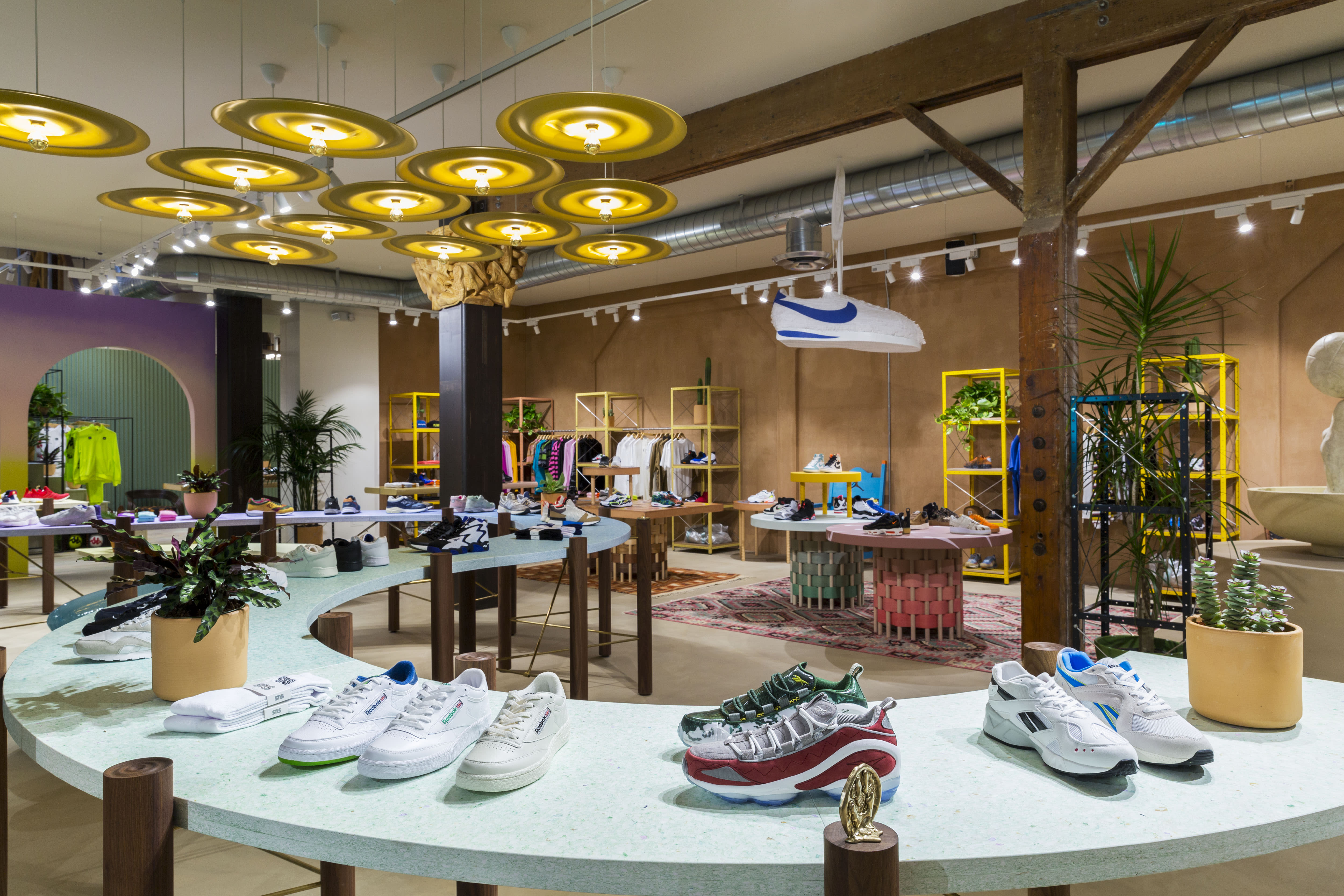 Large curved tables represent the winding canals in Venice. Nike's dedicated area features a Nike Cortez piñata. Adidas displays mimic barbells and dumbbells as a nod to Muscle Beach. Sand sculptures are also dispersed around the store and pillars are capped off by wood carvings of popular Nike and Adidas models handmade in Sweden by Christer Björkman. One of the more playful areas is the Souvenir Shop located directly off the boardwalk. The space is inspired by the bootleg T-shirt shops peppered across the boardwalk and will offer limited edition SNS product. It will also be used to host pop-ups with designers, brands, and artists. 
Being one of the only sneaker stores in the area, Jansson hopes that the spot can become a "destination store" that will also attract a lot of traffic from beachgoers as well.
"If you have a passion for it, the customers will appreciate it. If you want to stay around 20 years, it's going to be a lot of hard work." Jansson told Sole Collector. "Any successful independent retailer out there, has put in a lot of time and effort."
Locals can currently check out the newly-opened Sneakersnstuff Los Angeles at 1011 Ocean Front Walk in Venice, California.