Skechers and Adidas are heading back to the courtroom. One year after the Ninth U.S. Circuit Court of Appeals ruled in favor of the Three Stripes' request to remove Skechers' Stan Smith ripoff from the market on the basis of trademark infringement, a new sneaker is now in question.
According to The Fashion Law, Skechers filed a complaint last week with a federal court in Los Angeles County that Adidas' claims of infringement regarding its Goldie-Peaks shoe are false. In the latest infringement suit, Adidas claims that the four-stripe design on the side panel of Skechers' model "infringes and dilutes Adidas'" signature Three Stripes trademark.
Adidas sent two "infringement notice" letters to Skechers in November and December 2018 demanding that it stop production and sale of the Goldie-Peaks sneaker. The latter letter also requested sales figures so that it could "fashion an appropriate monetary demand." 
Both letters claimed that the similarity between both designs could confuse consumers into believing that Skechers' product, "is put out by, or with sponsorship or approval of Adidas." On the other hand, Skechers is arguing that the claims are "baseless" and that a consumer would have no reason to believe the shoe is produced by Adidas because it "almost always" makes its stripes the same color.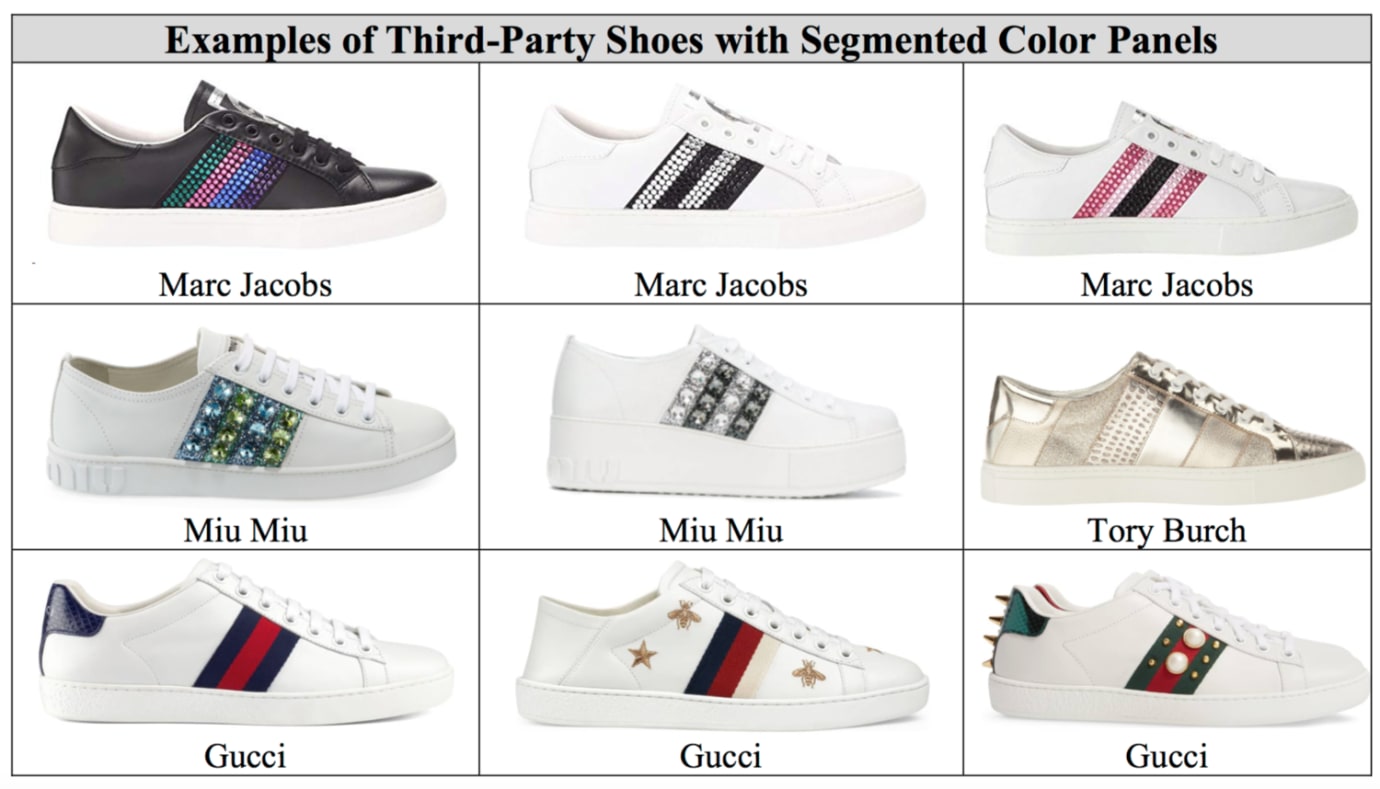 The California-based footwear company goes on to cite various other designs that feature contrasting striped panels by brands like Marc Jacobs, Gucci, Steve Madden, Tommy Hilfiger, and more. It also says that there is "prominent Skechers branding" seen on the Goldie-Peaks shoe that would make consumers be able to differentiate. 
Skechers is seeking involvement from the court, "to protect its ability to lawfully conduct its business as a leading designer, developer and marketer of lifestyle and athletic footwear, without interference from Adidas."
Adidas declined to comment on the matter. Sole Collector's request to Skechers for a statement was not immediately returned. 
Stay tuned for future developments as they become available.