Adidas has officially unveiled this year's collection celebrating Black History Month. The pack will consist of three sneakers: the Ultra Boost, Harden Vol. 3, and Dame 5. 
Each shoe sports a colorway inspired by the Harlem Renaissance. A black upper is accented by hits of purple and bright red. A "CBC" (Celebrating Black Culture) logo is stamped on the insole of each along with a retro-styled basketball as well.
Along with the footwear, Adidas will also be outfitting the men's and women's basketball teams of these schools with special uniforms inspired by ballrooms local teams would practice at during the Harlem Renaissance: Arizona State University, Rutgers University, North Carolina State University, University of Miami, Mississippi State University, University of Louisville, University of Kansas, Indiana University, University of Nebraska-Lincoln, Texas A&M University, and Georgia Tech. The University of Miami, University of Nebraska-Lincoln, and Texas A&M teams will debut the jerseys on-court during their respective games on Feb. 2.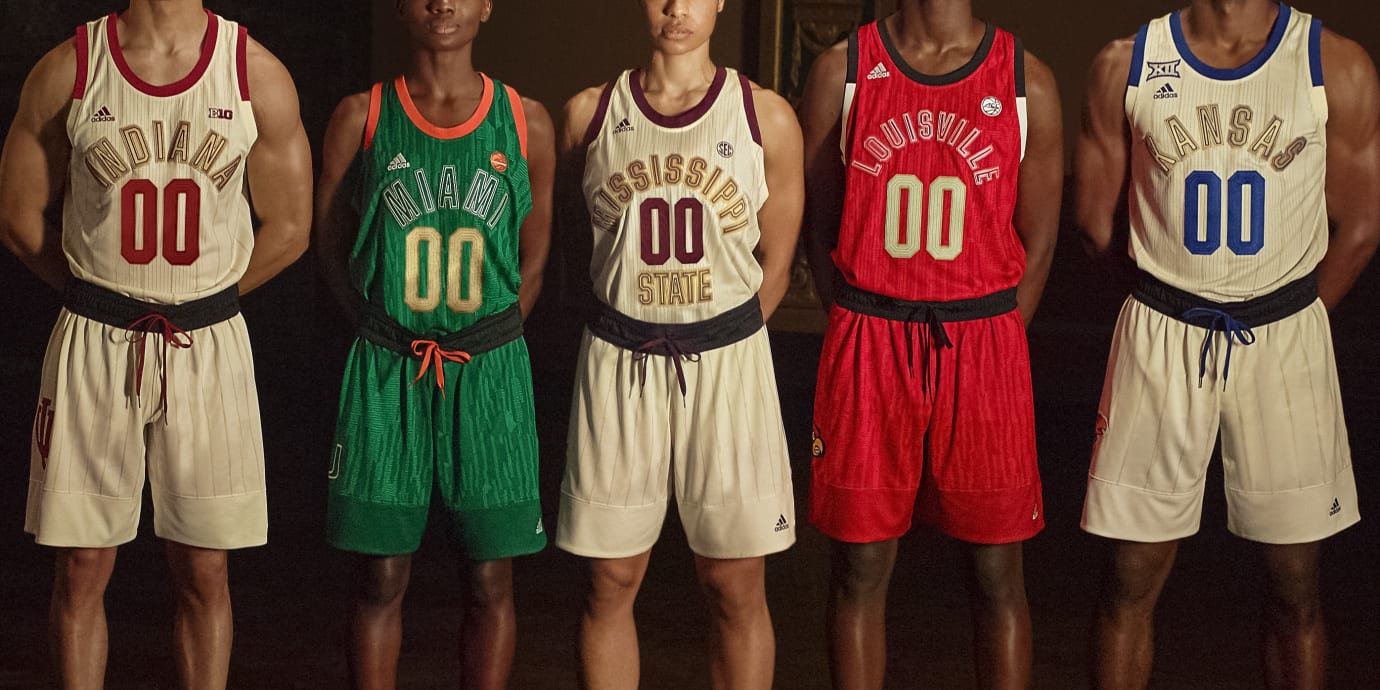 Details on the jerseys include all-over patterns designed to resemble the hardwood floors, fabrics that mimic the ones used in the 1920s, a bean stitch around each team name on the chest, "Ballroom" stitched on the inner waistband of the shorts, and the same "CBC" patch used on the footwear. 
Expect the entire Adidas "Black History Month" footwear collection and select team's uniforms to be available through adidas.com starting on Feb. 5.