After initially getting word of a collaboration between London-based designer Martine Rose and Nike on the Air Monarch this past September, there is now an official look at the project. 
Rose has transformed the signature "dad shoe" in a rather unique way. Instead of simply adding new colors or materials, she has completely re-articulated the chunky model. The designs themselves are not the only thing unique about the Martine Rose x Nike collection. It will also be receiving an exclusive pre-launch on popular online marketplace Craig's List this week.
"When we started, we never just followed the rules, really because our access was blocked. For one reason or another we had to find different ways to show," Rose said in an official press release.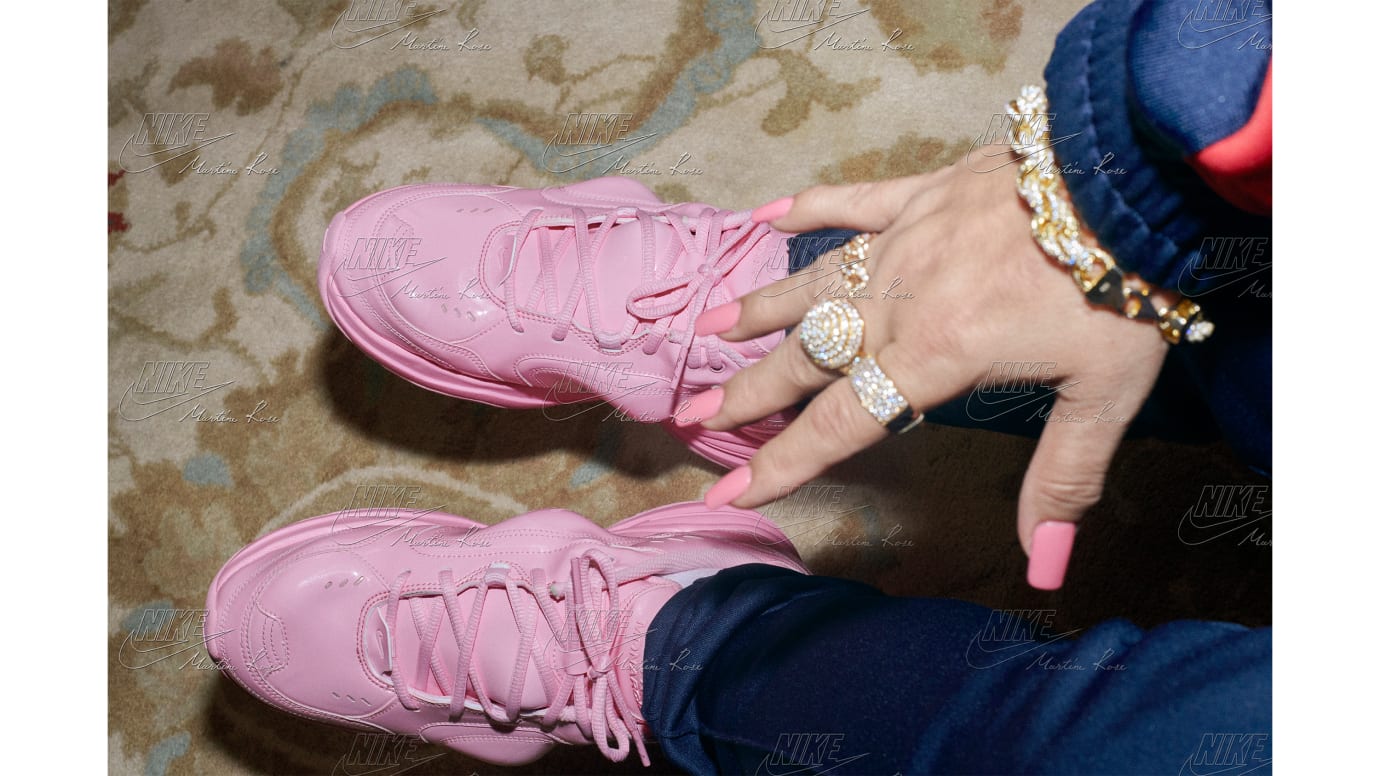 The experimentation by the London designer resulted in a size 18 upper for the Air Monarch being configured to fit atop of a size 9 sole. It was built using a series of molds topped with synthetic stretched leather—a process only seen in similar fashion with the Air Foamposite One. 
"We wanted some of the forms to spill over the base and we wanted the heel on the outfit to be further out than the sole…things we were initially told couldn't be done," said Rose. "But everyone kept on pushing and we ended up developing these new shapes and ideas."
Look for the Martine Rose x Nike Air Monarch, alongside a collection of oversized sportswear pieces, to hit select retailers in January.