Adidas recently tapped four creative personalities to put their own spin on the Speedfactory AM4, and among them was Kwasi Kessie—stylist to the likes of ASAP Ferg and others. The Harlem native and golden-era sneakerhead utilized his upcoming design to pay tribute to his mother, hometown, and running career.
Kessie's colorway features a snakeskin upper with Tiffany blue throughout, paying homage to his mother, the person who got him into running. "Christmas, birthday, everything, I always give her a gift from Tiffany," said Kessie. A marathoner herself, Kessie's mother raised him while training. The snakeskin element of the sneaker references his Harlem upbringing, reminding him of the outlandish styles and looks he grew up around.
"I wanted to do something exotic because coming from Harlem when we have a big event or affair we think, 'What can we do to stand out and wear the craziest, most luxurious thing?' The answer is something exotic, so that's why I have a snakeskin upper," he said.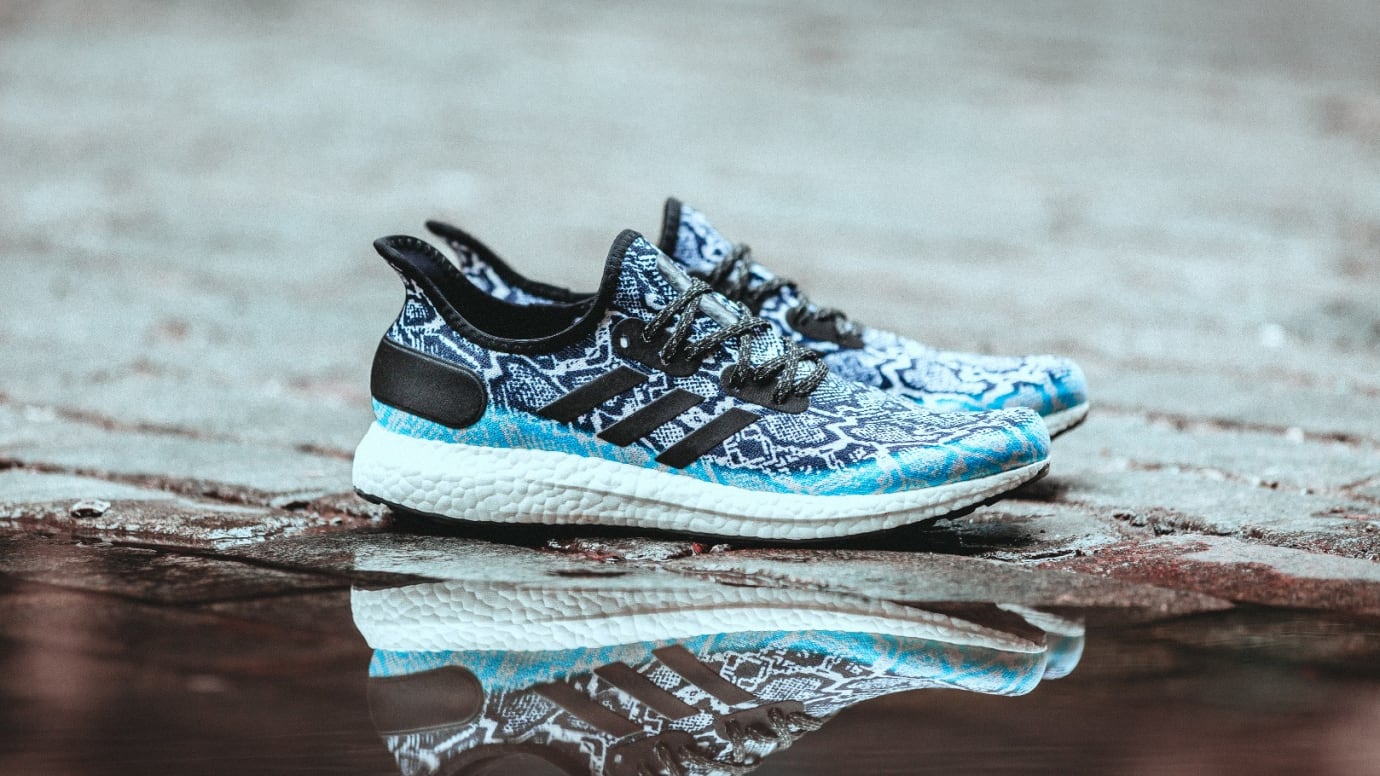 Kessie started off interning for Bad Boy, styling Sean "Diddy" Combs, and would call on the brand with the Three Stripes for product for video and photo shoots. Getting into high intensity running at the same time, he was given his first Adidas sneaker, which went on to become his exclusive choice for marathon running. "They started gifting me the Boston, and I still wear the Adidas Boston to this day. That's my go-to marathon shoe, I won't wear anything else. Nothing else satisfies me during a marathon," he said. Now a captain for the Adidas Harlem running team, Kessie's journey as a stylist, runner, and creative has come full circle.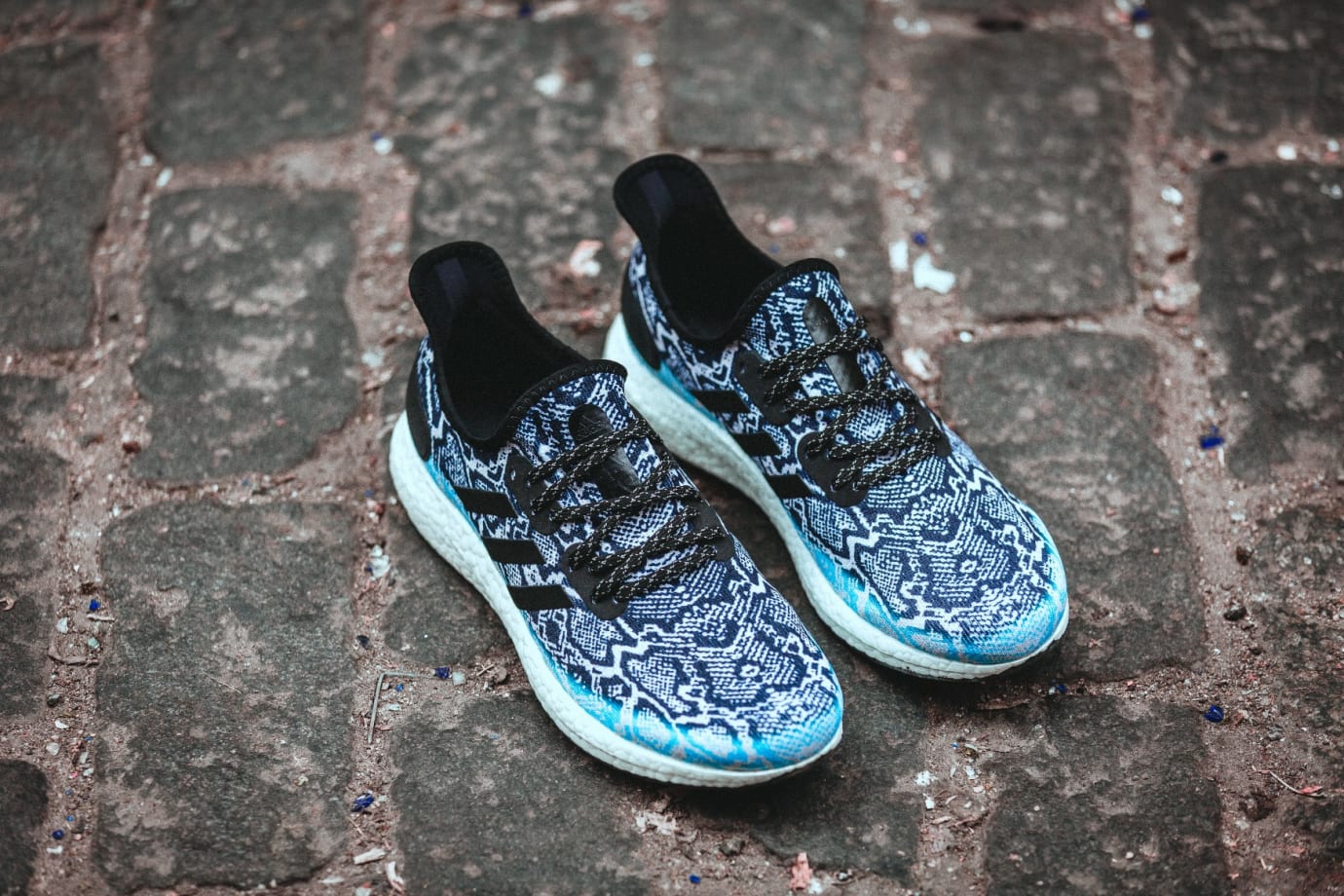 Camping out at retailers like Alife and cultivating a sense of community with other heads, the honor to design his own sneaker is not lost on Kessie. "This is like a dream come true man. This is no accident, this is divine," he said.
Kessie remembers setting up his LIU Brooklyn dorm room like a sneaker store with the help of his roommate and co-designer of the shoe, Steve Othello Brown. "There were all of these stores in SoHo and we would go check them out—we didn't necessarily have the money for everything, but we just wanted to know what was going on in the culture," said Kessie. 
The Kwasi Kessie x Adidas Speedfactory AM4 releases through Sneakersnstuff on Dec. 7 and will see a wider release through Adidas' 5th Ave and SOHO locations on Dec. 8 for a retail price of $200.