Nike, like most footwear brands, pours the majority of its design resources into performance product rather than lifestyle sneakers. But a new line from the Swoosh promises to blend both worlds with forward-thinking shoes built for everyday wear. 
The brand unveiled today what it's calling ISPA, which is short for Improvise/Scavenge/Protect/Adapt. By using Nike's latest technologies and methods, ISPA approaches lifestyle sneakers with the same attention to detail and careful execution that one would expect from Nike's top-of-the-line running shoes, for instance. 
The ISPA line is led by Shamees Aden, who was one of 14 women who worked on The 1 Reimagined project, NikeLab designer Nate Jobe, and Darryl Matthews, both of whom also had a hand in the Element React 87.
"From the outset we thought, 'These shoes will be defined by the problem we're trying to solve.' That's become the reoccurring theme," Jobe said. "We are able to draw from the best of Nike—all the new innovations, like React cushioning, and beautiful technical fabrics and materials—to answer for what we saw people were lacking."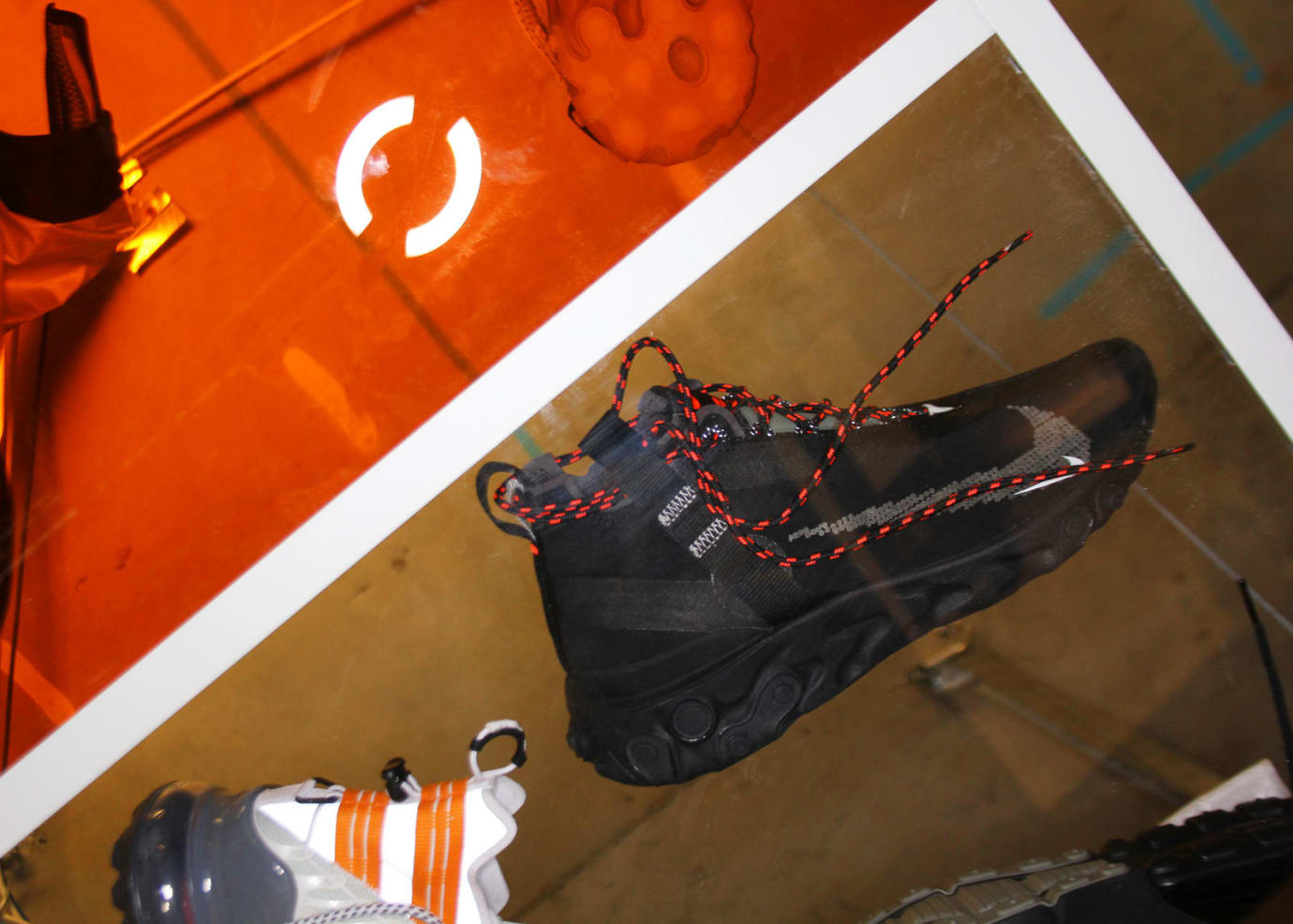 The first manifestation of ISPA is the React LW WR Mid ISPA, a shoe that combines the popular React 87 midsole with an all-new, water-resistant upper with the intention of creating a shoe that can adapt to the ever-changing elements of everyday life.
"The upper is engineered to the exact specifications of an internal waterproof liner that you would commonly find in-between the lining and upper of a waterproof ACG hiking boot," Matthews said. "We also made sure the pattern heights and method of make were correct in what constitutes as a fully waterproof product — for this shoe that's where the element of protect really shines."
The Nike React LW WR Mid ISPA will debut Wednesday, Nov. 21. Pricing information has not yet been revealed.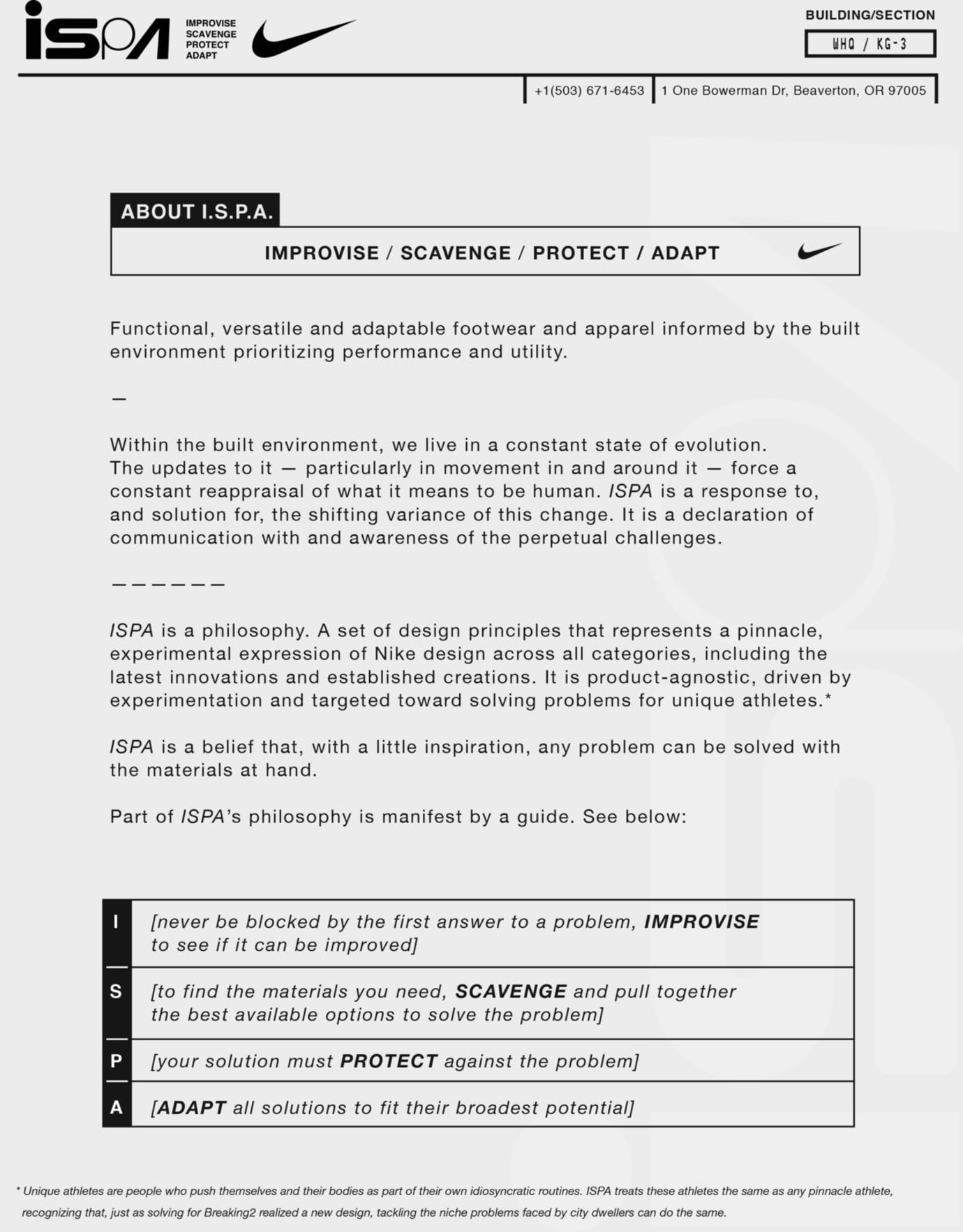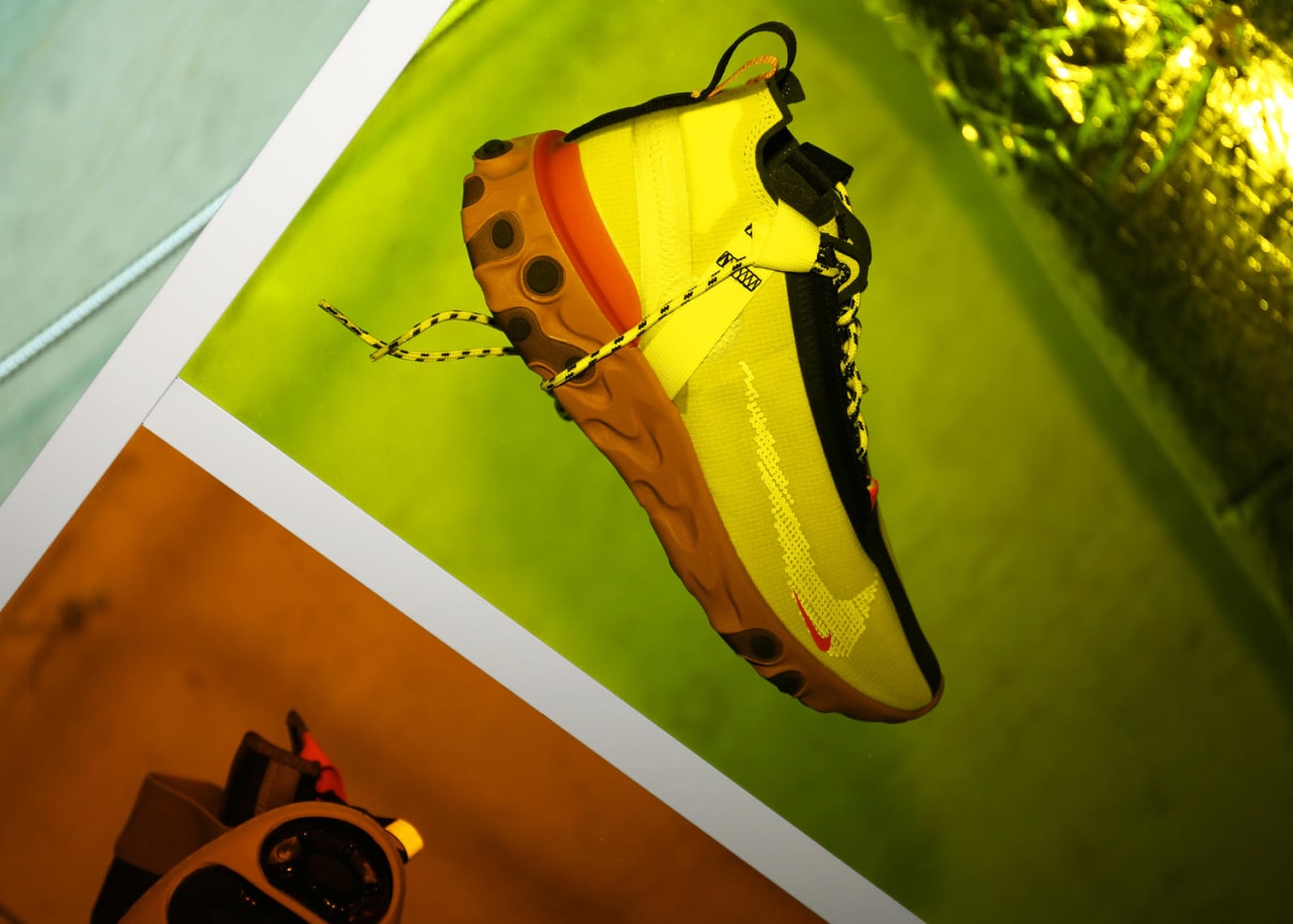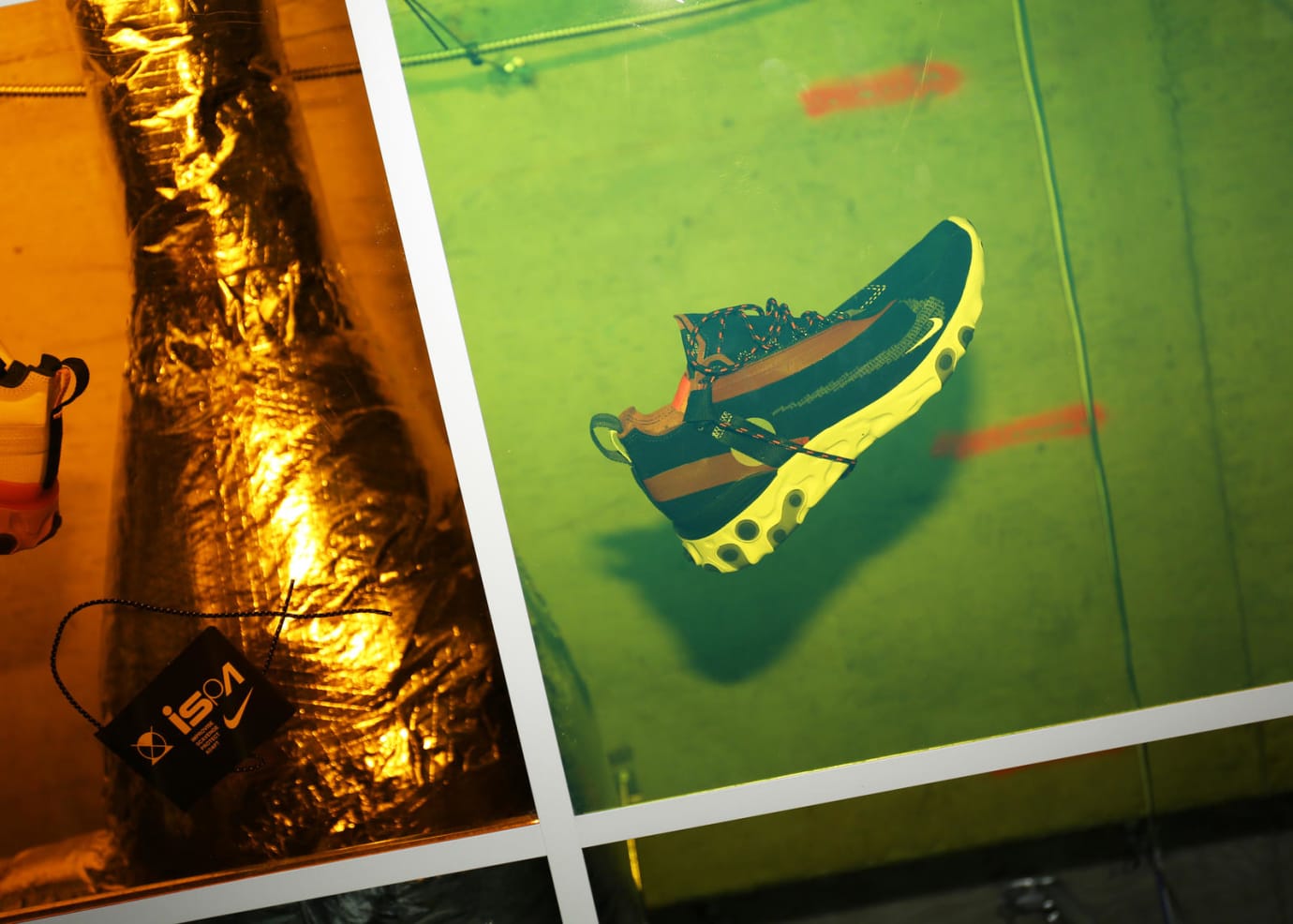 UPDATE (11/14): Official images of the Nike React LW WR Mid ISPA have become available in the "Black/Black" colorway. Check out below for a more detailed look at the forthcoming sneaker.