Nike has finally revealed the Kyrie 5. The official unveiling follows up images of Kyrie Irving practicing in a "Triple Black" version and leaked photos that have surfaced over the past few weeks.
From a visual standpoint, the pair is very similar to the Kyrie 4's overall shape. Some notable differences include a new heel counter that prominently displays a "Third Eye" graphic, a shroud-like piece placed over the lacing system, and updated traction pattern inspired by the Hamsa hand tattoo on the point guard's left arm. From a performance perspective, the Kyrie 5 is loaded with improvements as well. A specially-designed Air Zoom Turbo bag that curves with the bottom of the foot has been placed along the length of the footbed. The special cushioning is designed for Irving's quick stop-and-go play style. 
"In the Kyrie 5, it is distributed across the entire forefoot footbed, working with his quick-change-of-direction style of play. When he's banking, cutting, or attacking in drastic degrees, his foot will engage the Air Zoom Turbo unit providing responsiveness at all directions," said Kyrie 5 designer Benjamin Nethongkome in Nike's official press release. Above the Air Zoom Turbo unit, a new Flywire system inspired by a Venus Flytrap provides improved lockdown.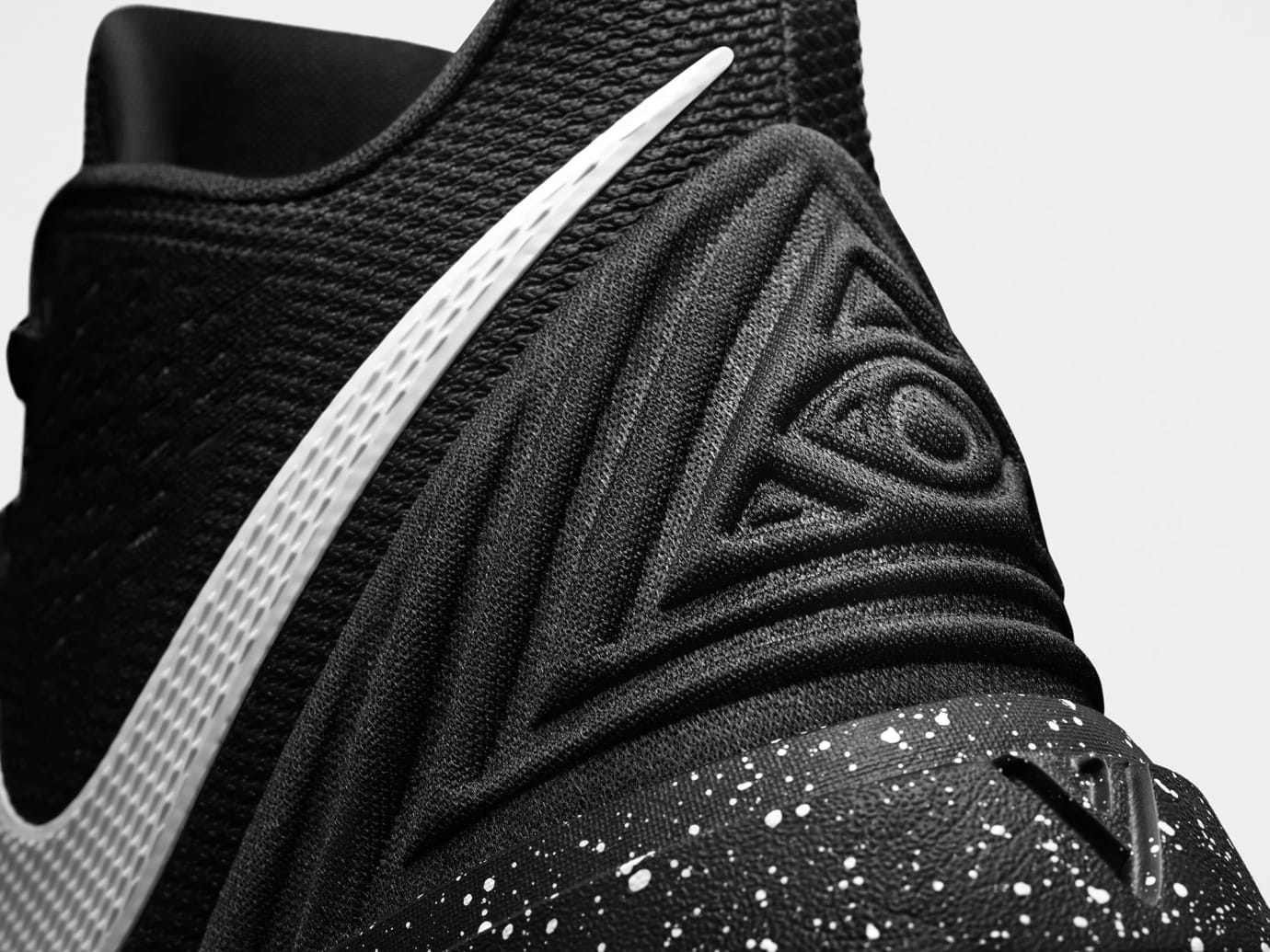 When speaking candidly on the shoe, Irving had a simple message for his 17-year-old self: "Look how far we've come." 
"Before, I was just trying to get a shoe out. I was just trying to have something that looks hot, looks good. Now I'm trying to have something that is driven from who I am," said Irving. "In that, I'm just a normal person with a vision. I want to have everyone be included in it."
As has become common with the Kyrie 4, expect the Kyrie 5 to release in multiple colorways with heavy focus on storytelling inspired by the Celtics point guard. The inaugural "Blk Mgc" colorway is slated to launch at retailers on Nov. 22.