This past weekend, KIWI® took its shoe care talents to ComplexCon, offering an array of new sneaker-centric products at their one-of-a-kind activation.
Curated by street artist Julian Gaines (a.k.a. Ju Working on Projects), the installation mirrored his own workspace and artistic style, with dope doodles and colorful lettering serving as the primary decor. A "Walk With Pride" shoe cam allowed CC-goers to snap photos of their fresh kicks and display them on an adjacent booth wall for the ultimate flex.
"It's truly a dream-come-true just to be able to work alongside Complex and KIWI® brand to put together this creative space for the creative people of ComplexCon," Julian tells Complex.
As someone whose go-to canvas is fresh sneakers, Julian's partnership with KIWI®—leaders in the shoe care world—was a no-brainer.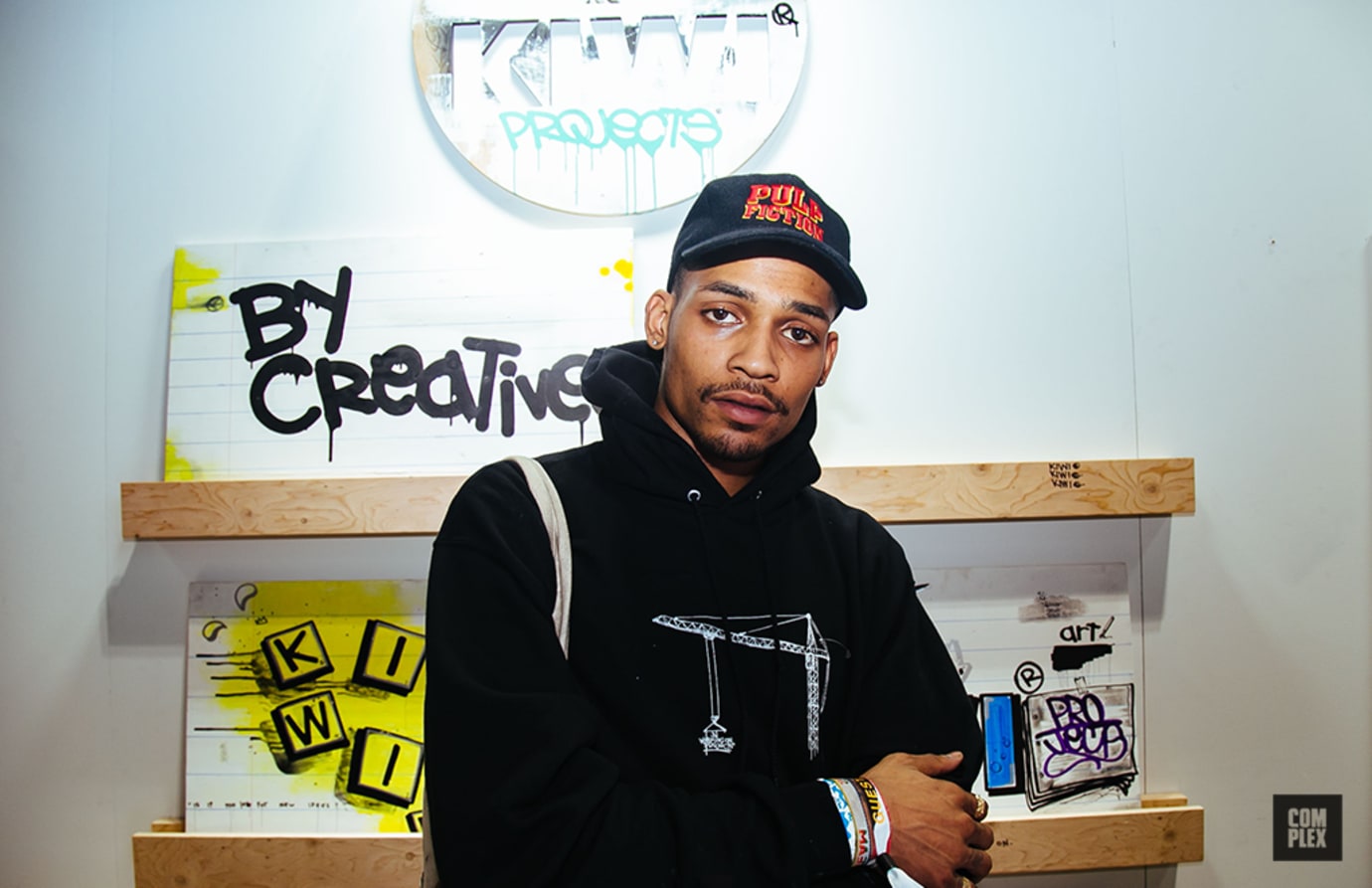 "A lot of times painting on shoes, when I make mistakes, the paint might end up somewhere I don't want it to go," the 27-year-old says. "KIWI® can help me alleviate those problems and continue to work and not have to use things like rubbing alcohol to get paint off."
KIWI® Sneaker Care Kits (containing their three-step system to clean, protect, and freshen) and No-Tie Laces were available for purchase at the Long Beach Convention & Entertainment Center. Select tote bags, depicting the brand's classic red kiwi bird, were also given away for free to lucky ComplexCon attendees.
As for Julian, someone who reveres artists like Hebru Brantley and OG Mike Giant—two fellow ComplexCon exhibitors—his goals continue to balloon with every new opportunity.
"Exhibiting worldwide. That's what truly inspires me. That's my goal," he says. "And being the artist that I always wanted to look up to."