Don C's re-launch of the Converse ERX, a shoe popularized on the feet of NBA players and Axl Rose back in the '80s, released to the public today. Ahead of the launch, Complex got the chance to sit down with the Chicago designer to mark the occasion, and the subject of  Chicago native, close friend, and popular designer Virgil Abloh came up. 
While many people might be quick to pit them against one another given their similar beginning in Kanye West's camp and projects with Nike, Don assures that Abloh is in another league compared to him.
"Oh no, not at all. I can never outdo Virgil. He is a way better designer than me. He is on another level," he told Complex. "I just appreciate that I have him as a friend and someone that I can bounce ideas off of, because that could make me better. But I know when somebody is better than me, that's OK. I'm actually happy about that. So, yeah, I can't compete with Virgil."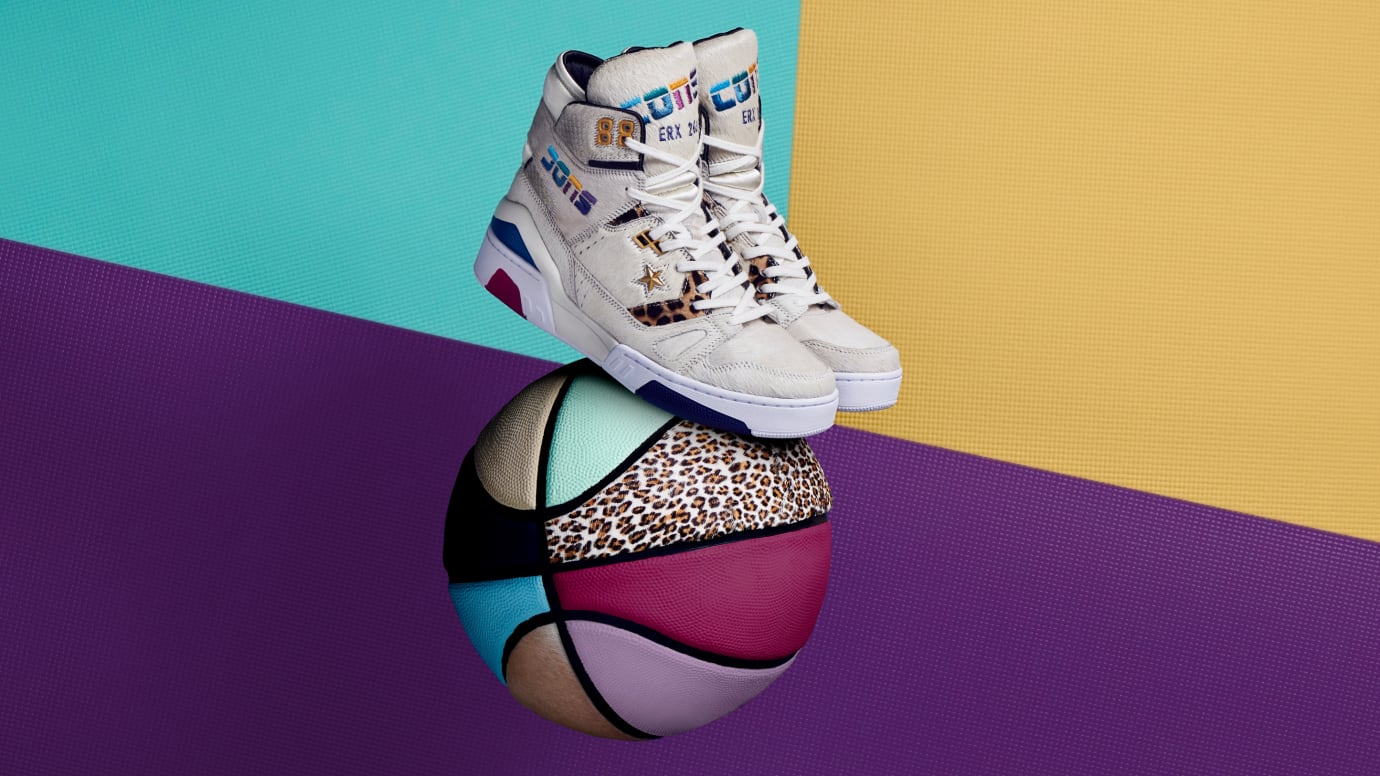 As for his re-imagined retro high-top model, it includes details expected from a Just Don project like a pony hair upper, cheetah print and snakeskin panels, and gold Chevron branding. It even has the "Cons" logo flipped to "Dons" as a nod to his work on the silhouette. Along with the shoes is a collection of apparel consisting of signature pieces like basketball shorts, graphic T-shirts, hoodies, and more.
For Don C talking more in-depth on his Converse collab, his personal sneaker collection, and more, check out the full interview here. Anyone looking to purchase the Just Don x Converse ERX collection can do so here.