For the latest episode of Complex's Sneaker Shopping, host Joe La Puma hit up Concepts in Boston with All-Star point guard Kyrie Irving. 
The Celtics superstar discussed things like his affordable signature line, its appeal to the younger demographic, and incorporating classic Nike SB colorways into some of PEs. He even can be seen rocking the upcoming "Purple Lobster" Concepts x Nike SB Dunk Low during the interview, and was gifted a pair of the boutique's "Blue Lobster" Dunk Low from 2008. The major highlight of the episode is Irving giving a first look at the Concepts x Nike Kyrie 5 "Ikhet."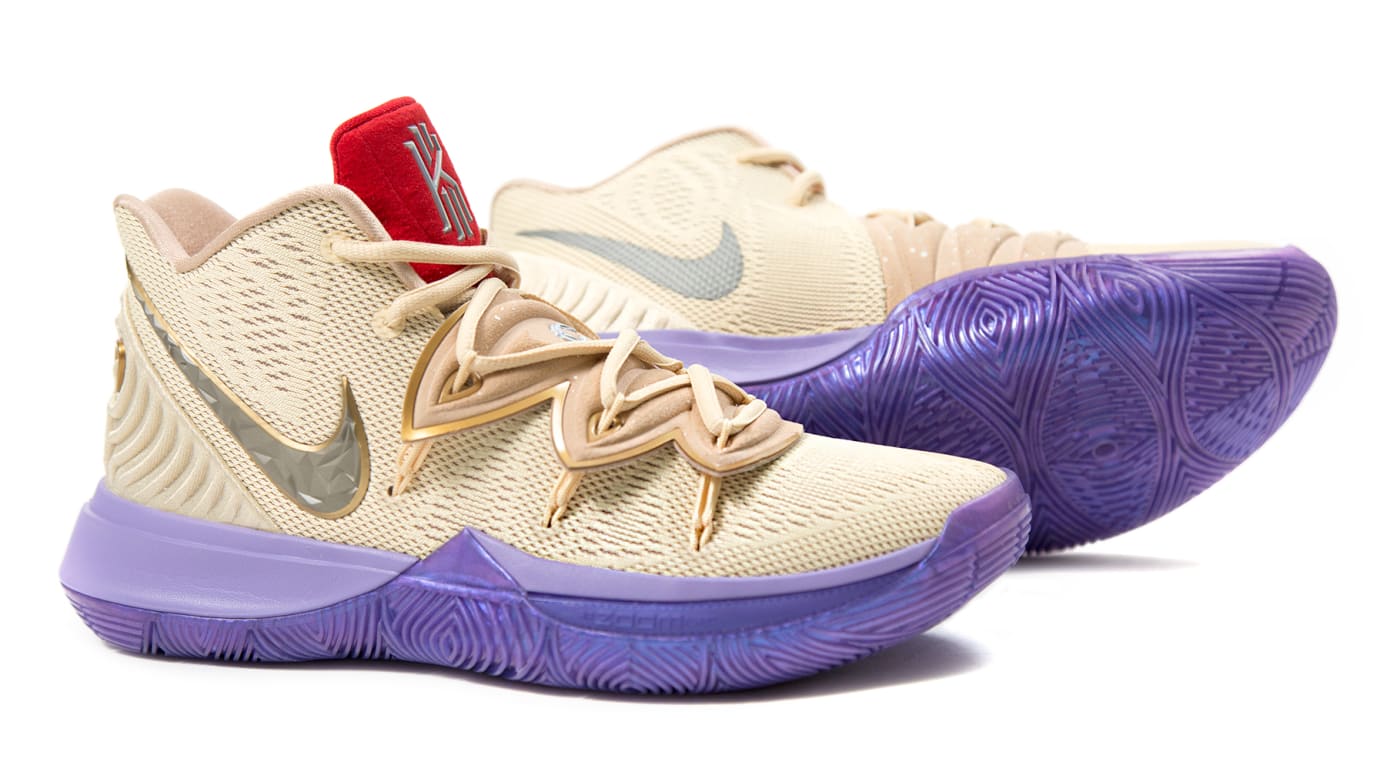 "These guys are unbelievable creatives. What I love is that Concepts has always identified specific cultural touchpoints and pushed things that make them their own," said Irving in an official press release from Nike.
Concepts' Deon Point took inspiration from the all-seeing eye and the point guard's Hamsa hand tattoo to look back at Ancient Egypt and the pyramids. The result is a take on his fifth signature that features a tan upper, gold accents, diamond-like branding hits, Egyptian hieroglyphs on each heel, a red tongue to represent the nose of the Sphinx before it decayed, and a purple midsole to symbolize the color of the sunset against the pyramids.
Check out the entire conversation in the video above. Concepts' "Ikhet" Kyrie 5 is slated to hit shelves on Dec. 26.