The "Concord" Air Jordan 11 will make its return this holiday season with Michael Jordan's original "45" PE heel embroidery—a detail which has never been seen at retail until now. In honor of this, Sneakersnstuff has rounded up some of the most important game-worn Air Jordan 11s in existence.
After debuting in Paris on Saturday, Sneakersnstuff's "Grail Tour" will arrive in London on Wednesday, Nov. 21. The highlights include shoes which literally helped write the Air Jordan 11's legacy. Included on display are the original "Concord" Jordan 11s infamously worn by MJ against the Orlando Magic, the actual pair from Space Jam, "Columbia" 11s from the 1996 All-Star Game, and "Bred" 11s rocked by MJ during Game 4 of the 1996 NBA Finals.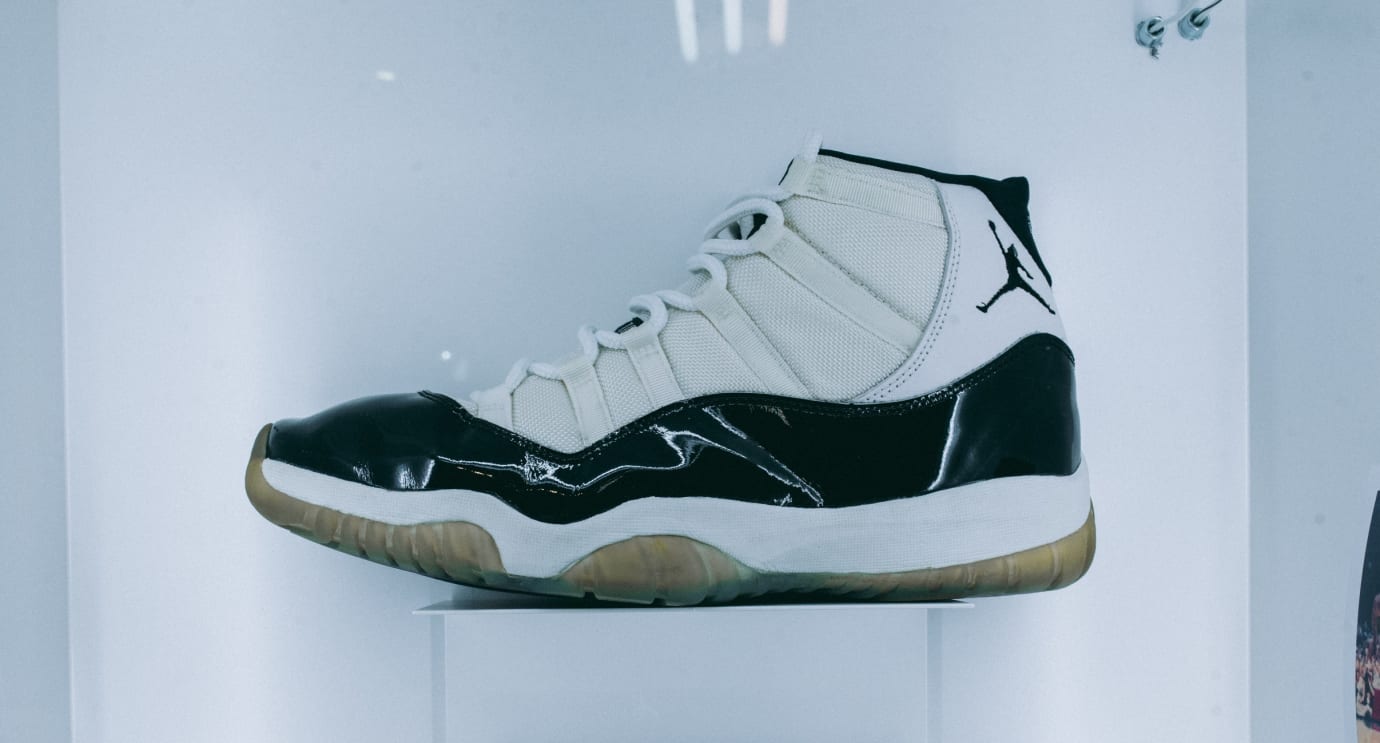 While none of the sneakers will be up for grabs, the London "Grail Tour" stop will include the opportunity to win a Sneakersnstuff varsity jacket designed for the event.
The "Concord" Air Jordan 11 will officially release Saturday, Dec. 8 for $220.