The purpose of a brand is not only to sell people stuff they need in their day-to-day lives, but to also win over the hearts and minds of consumers. People attach themselves to labels because they feel it is a representation of who they are as a person. It's more than a choice of whether you want a Nike Air Max 1 or Adidas Gazelle, but a feeling that one of the shoes, on a deeper level, resonates with your perception of yourself. That's why we get so attached to sneakers. Not only do they make us feel good, but the design, branding, and marketing behind them is supposed to speak to us. So in 2018, that's translating to sneaker brands stepping into the final frontier: politics.
The first glimpse that we saw of politics affecting a brand was after the 2016 presidential election when New Balance showed its support for Donald Trump. People on the internet  were outraged. Twitter was full of folks burning their shoes or throwing them in the trash. It was a certified public relations disaster. The thing was, though, that people got it twisted. They heard the word "Trump" and started frothing with outrage. The brand's support of Trump was based around him being against the Trans-Pacific Partnership, which would make it easier to outsource manufacturing jobs to Asia and was championed by President Barack Obama, who held a press conference for the deal at Nike's campus in Oregon. New Balance makes roughly four million pairs of shoes in the U.S. per year and said it would have supported either Trump or Hillary Clinton, due to their stance on being against the TPP.
The brand was able to bounce back, stray away from politics -- although making shoes in the USA oddly become a political statement in itself -- and have a runaway success with the popularity of the 990v4 sneaker and overall cachet of being the originator of the current dad shoe trend.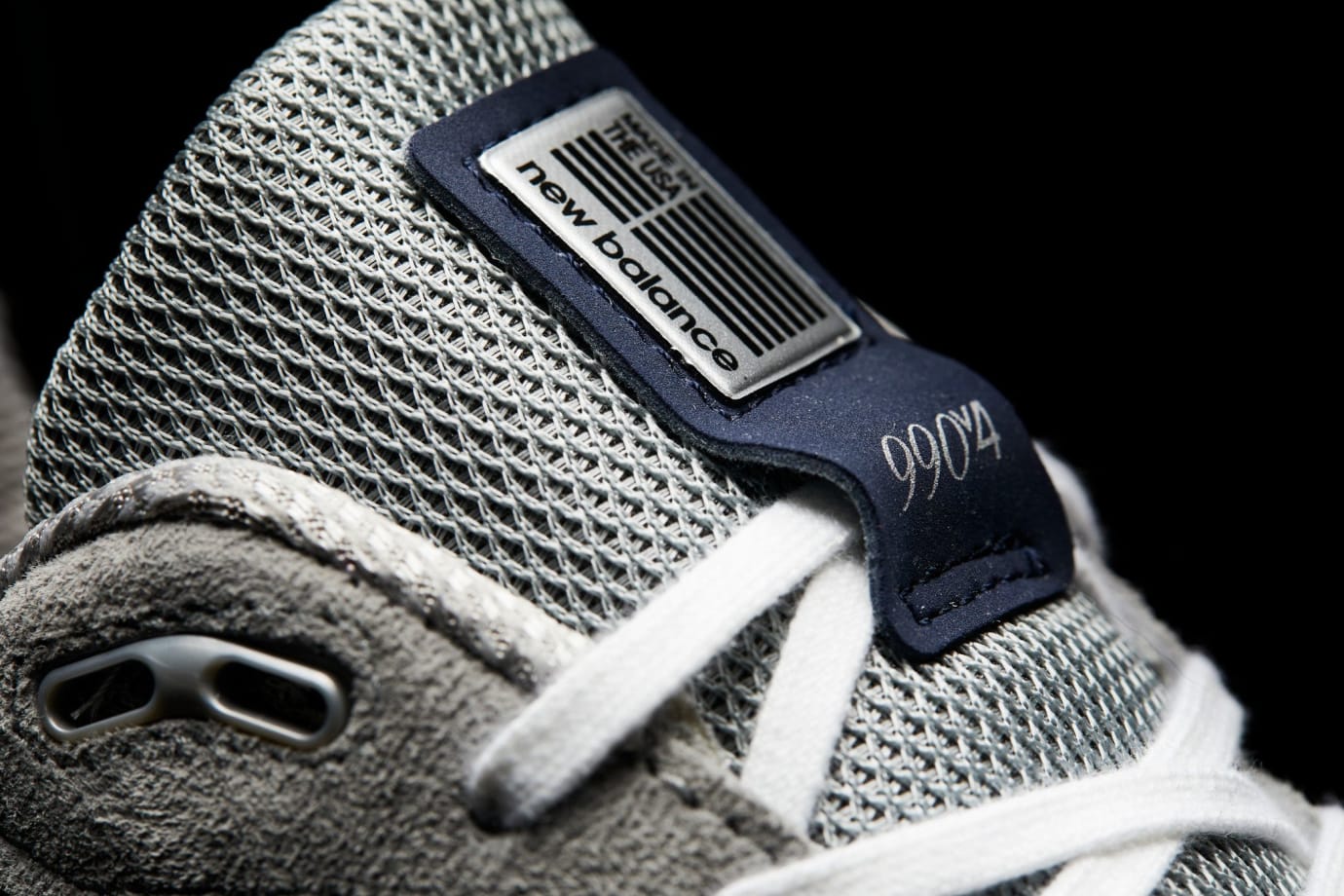 Under Armour was caught in the same firestorm through the brand's CEO, Kevin Plank, involvement as part of President Trump's American Manufacturing Council. This caused a backlash and forced the brand's athletes, such as Steph Curry, who has equity in the company, to publicly disavow Plank's involvement with Trump.
Plank said Trump was a real asset, in which Curry said, "I agree with that description, if you remove the 'et.'"
This has caused brands to distance themselves as far from Trump as possible. Nike recently announced that it would give a line to Colin Kaepernick -- who gained public attention by kneeling during the national anthem to protest police brutality, and subsequently lost his job in the NFL, even if he's no longer a professional athlete. Trump has tweeted over and over about Kaepernick and his situation, vehemently disagreeing with the football quarterback's political stance. Nike announced all of this by making Kaepernick the face of the 30th anniversary of its "Just Do It" campaign. A lot of people praised Nike for taking a stance behind Kaepernick, who the brand had privately supported since he shot into the public eye for his protests in 2016. LeBron James has been seen wearing one of the T-shirts from the upcoming Kaepernick collection. Folks on the other side of the political spectrum weren't happy, going as far as ripping the Swooshes off their Nike Monarchs and replacing them with American flags and even cutting the brand's logo from their socks. It erupted a partisan firestorm, all over sportswear. The result was Nike's stock reaching an all-time high. It didn't affect the company financially, it made them stronger, at least in the short term.
Although it's been 18 months in the planning, Nike's Air Max 720 has similar political leanings. During a visit to Nike's HQ in Portland, Courtney Dailey, Nike's VP of Color Design, said about the shoe's bright colors, "Despite people's feelings of powerlessness in some of our leaders, there's a youth optimism that feels really strong and resilient to make the world a better place."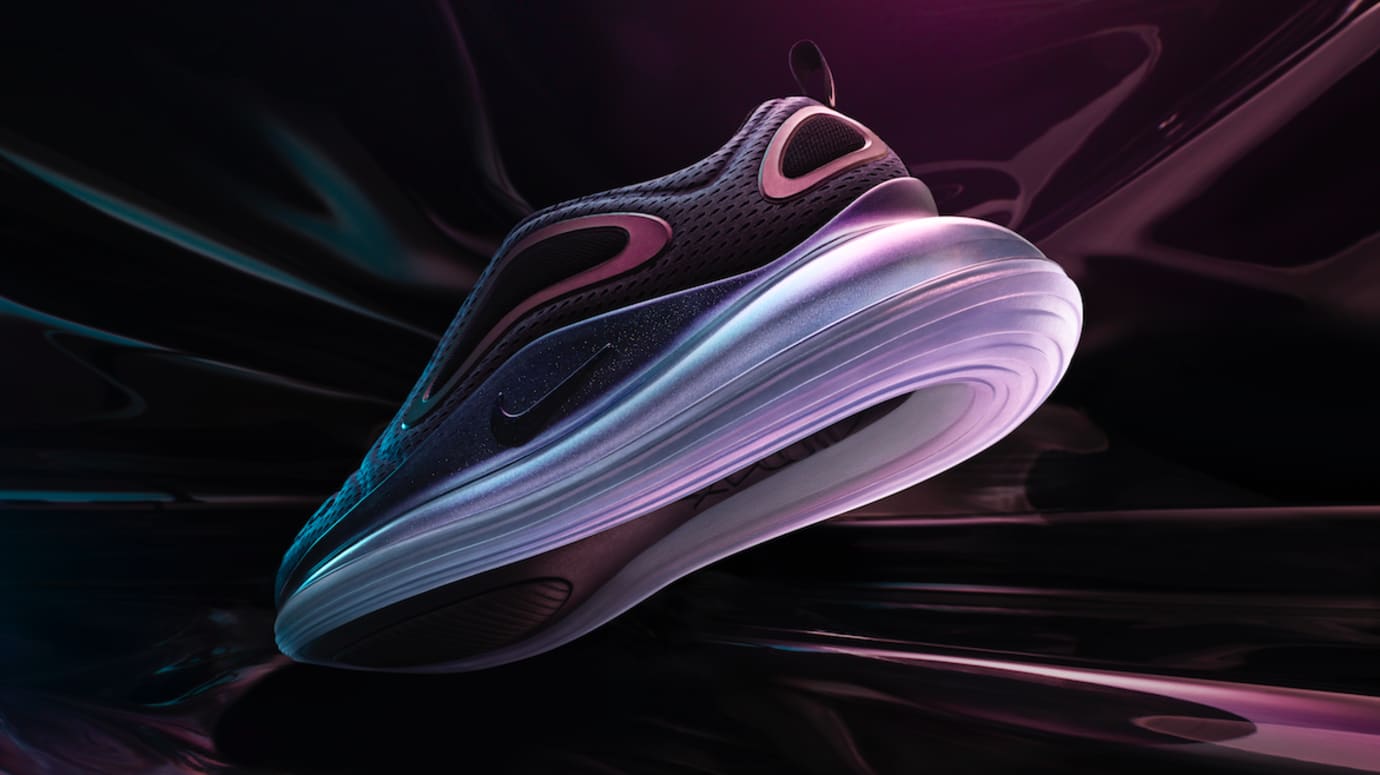 It seems like a no-brainer for Nike to continue with left-leaning politics, or politics in general. But it's not what footwear brands are about. Products are meant for everyone, or everyone can afford them. If shoes, jackets, T-shirts, whatever, gain political steam through adoption by the public, that's fair game. I don't think that brands, whether left wing, right wing, communist, or fascist, should try and make political statements through products that are meant for the mass public. Let everyone get in on your company and have gear for everyone's who's down with it. I understand standing behind people who are tied to your brand. That's what a good person does, no matter who they vote for: Stick up for their friends or associates. It shouldn't be that you stand up for someone who may be in hot water because you like their philosophy on government. You can't only play one side of the fence. And if that's how you're going to view things, just stay out of it.
Michael Jordan once, allegedly, said, "Republicans buy shoes, too." It's not saying that he's a republican, or democrat, or a member of the Green party. He just values business and wants everyone to buy his shoes and put money in his pockets, which is smart.
It's not echoing Laura Ingraham of Fox News who told LeBron James to, "Shut up and dribble." Athletes can be as political as they want. We live in a country that allows us all to say whatever the fuck we want. If someone feels compelled to express an opinion, let them do it. It's just corny when billion-dollar sneaker brands try to draw the line in the sand of what's right and what's wrong. People now equate going to Champs Sports and buying head to toe Nike gear with radical opinions. That could be the furthest from the truth. You're just making a company richer and becoming a walking billboard for them.
Other brands have jumped on the political bandwagon. Puma just had a summit in Atlanta with Meek Mill, Skylar Diggins, and Tommie Smith to talk about social justice issues. It resonates with Puma's brand, as Smith protested racial inequality at the 1968 Olympics, but it comes at a time that feels opportunistic. It's great that Puma has stood behind Meek Mill through his legal troubles, but it's not coming at a time that feels late. Selling T-shirts that say "Woke" on them feels a bit forced, too. Even K-Swiss is launching a set of sneakers where the profits go towards DACA recipients. If you can find the connection there, I'll give you a free pair of shoes.
Kanye West's connection to Donald Trump has caused some of his fans to disown him, or at least worry about him. It hasn't stopped people from buying Yeezys, as every pairs has continuously sold out. He also hasn't brought his politics into his sneakers, at least yet. If he does, then it's a whole different story on whether or not people will still buy his shoes. He's meeting with Trump on Thursday. Will he give him a pair of Yeezys? He gave Obama a pair.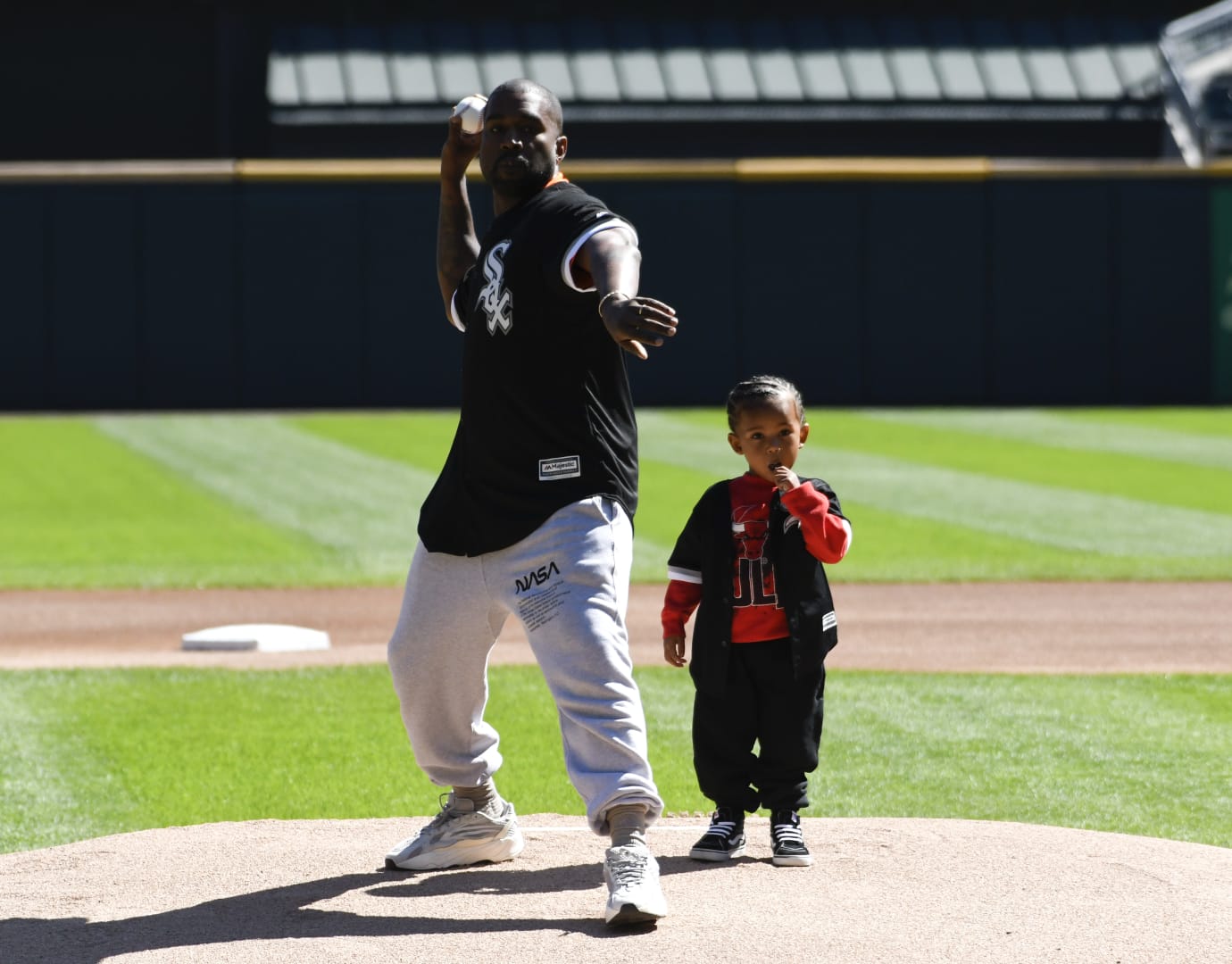 We've seen political endorsements go both ways for shoe brands. It can be a success or be a failure. And that's why brands should stay out of it. Not because they shouldn't take the risk, but it's not necessary. If someone loves your shoes, they're going to love them regardless. If you only like a sneaker because the brand's CEO voted for Clinton or Trump or Jill Stein, you suck, and I don't care about your opinion on shoes. So please don't tell me them. America in 2018 is a much more divided place than it's been in a long time. We don't need sneaker brands furthering that divide for the sake for their financial gain. We can have a debate at why the country is split until we don't want to talk to each other anymore, or we can move on and say we're all Americans and we all like sneakers. Well, most of us, at least the ones that matter.