First unveiled last spring, Nike's 3D-printed Vapor Elite Flyprint sneakers have been relatively quiet throughout the year, but there could be more to come from the first-of-its-kind model soon.
A detailed preview of the shoes has been added to Nike's SNKRS platform, which may be an indication of a forthcoming drop. For now, the page offers a closer look at the Vapor Elite Flyprint along with insights from world record-holding marathoner Eliud Kipchoge.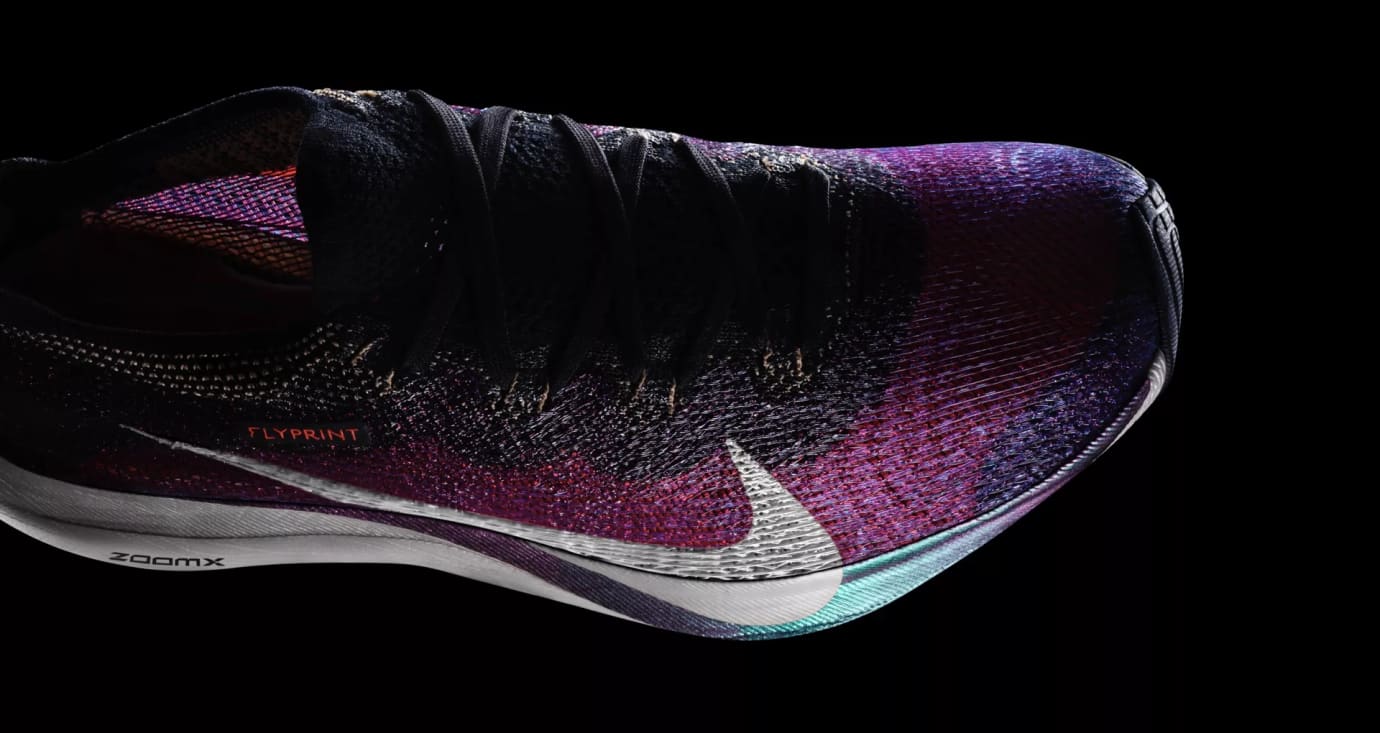 "I thought these guys were really crazy," Kipchoge said of his first time seeing the sneakers. "I had to take the shoe, put it on my foot and run on it. You feel like flying when you're running."
More than just a cool looking shoe with cutting edge tech, the Vapor Elite Flyprint was conceived with the goal of making a lighter variation of the Zoom Vaporfly 4% which would also soak up less water. Thanks to the 3D-printed upper, Nike was able to achieve both of these marks, landing on a design that's 11 grams lighter than the Vaporfly 4% and is also considerably more breathable without absorbing moisture. 
A wide release for the Vapor Elite Flyprint has not yet been announced, but the shoes are expected to retail for $600.