The latest round of Nike Air Max Penny 1 colorways draw inspiration from various aspects of his career as a player and pitchman. Next up, two new colorways that represent both.
First, a royal and yellow make-up tied to the 1993 NBA Draft, when Penny Hardaway was selected third overall by the Golden State Warriors before being traded as part of a package to the Orlando Magic for Chris Webber. In addition to wearing the colors of Dub Nation, the shoe features #3 insole graphics as a nod to Hardaway's original draft position.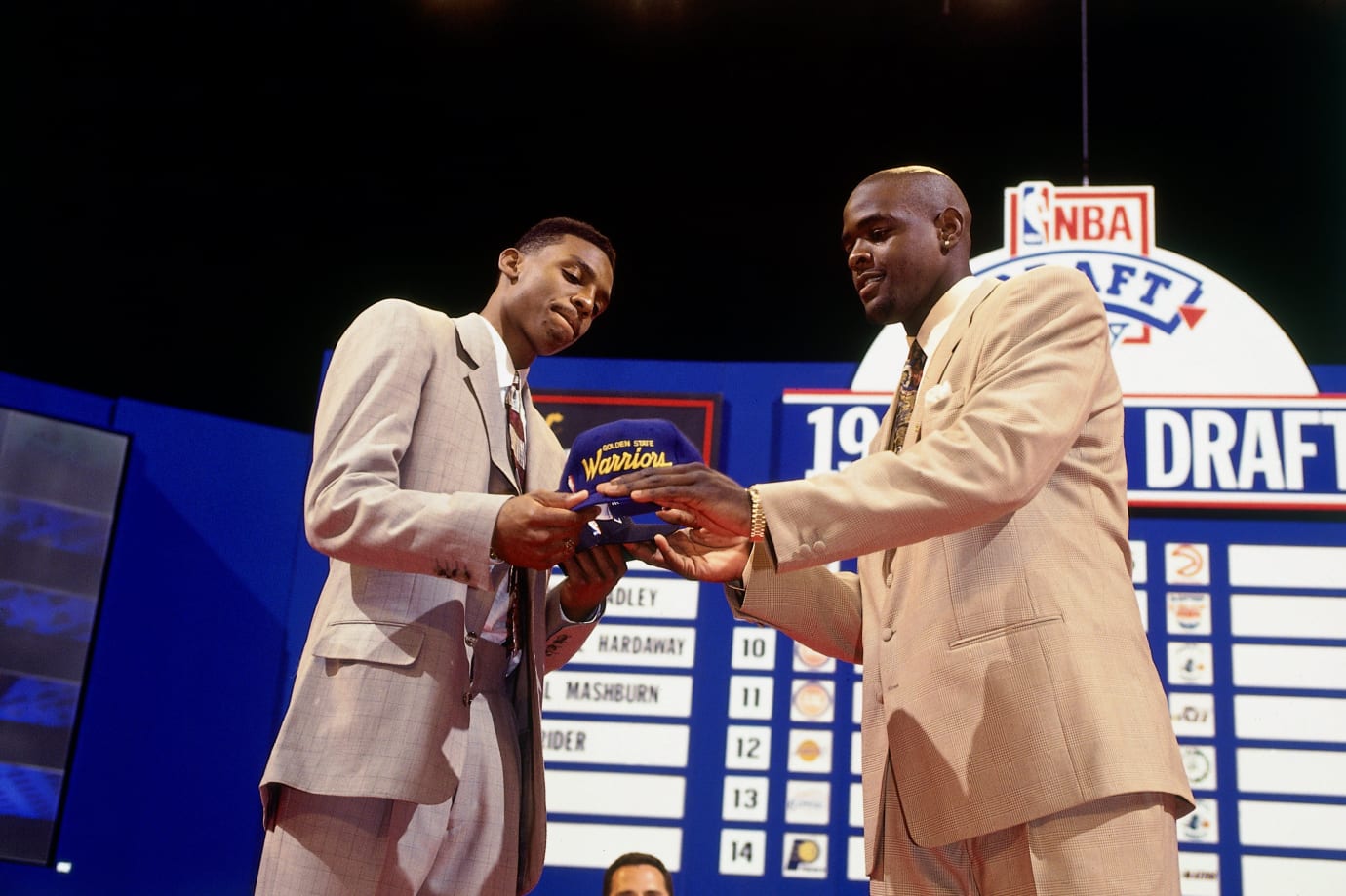 Next, a less obvious flavor that pulls its cues from Hardaway's "House Party" commercial, starring his puppet companion Lil' Penny. The deep red and gold hues are linked to Lil' Penny's robe and ascot in the clip, which aired in 1996.
The "House Party" Penny 1 is expected to release in November, with the "Warriors" make-up following in December. Both pairs will retail for $160 at nike.com.