J.R. Smith's Supreme tattoo isn't the only ink raising eyebrows ahead of the start of the 2018-19 NBA regular season.
According to TMZ, Lonzo Ball is the latest player to be targeted by league officials. The news comes after the Big Baller Brand logo tattoo on his right forearm was covered with tape during the Lakers' preseason showing against the Golden State Warriors on Wednesday.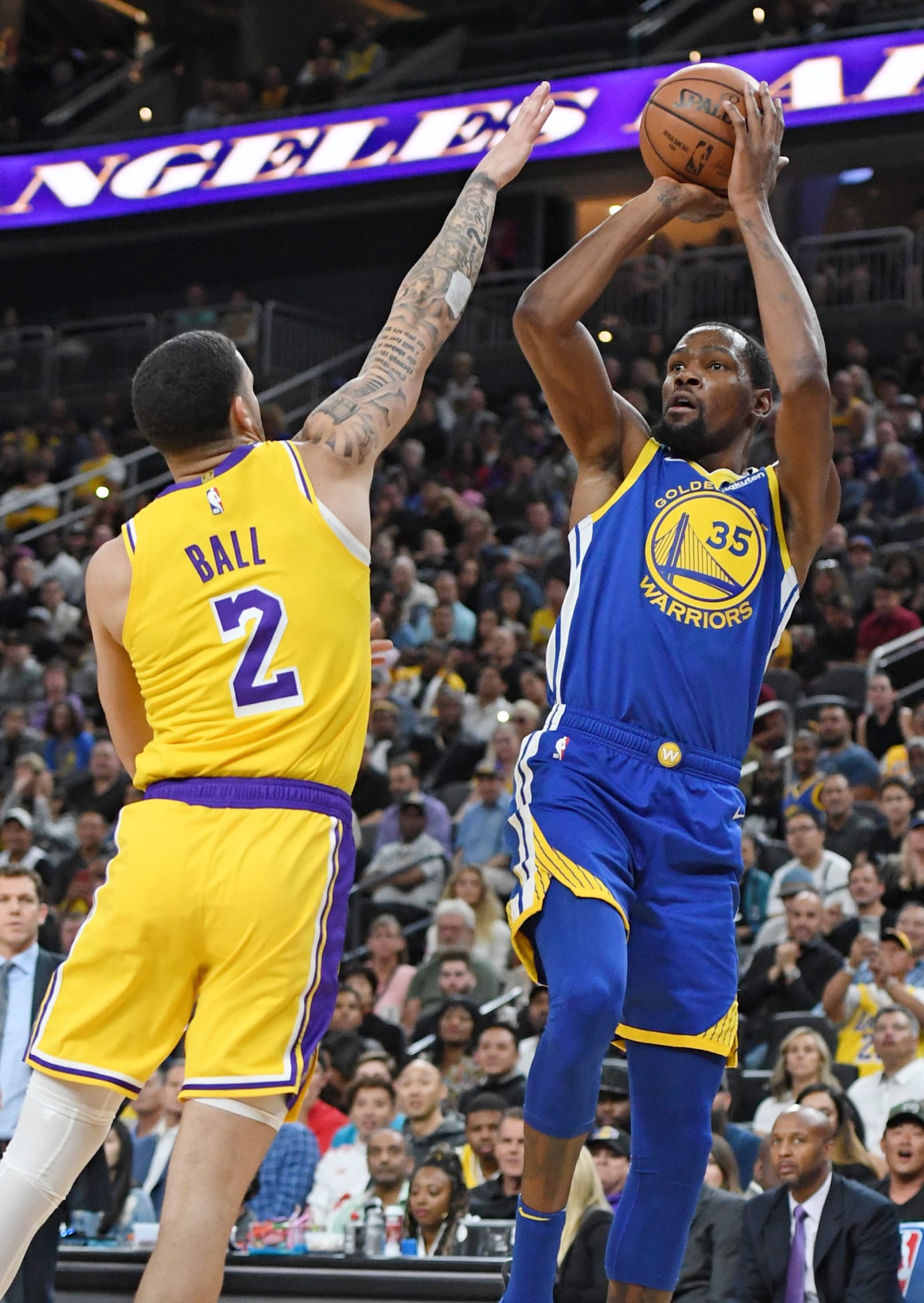 Reports state that the NBA contacted Ball about the tattoo, citing the league's policy against "displaying any commercial logos or corporate insignia on their body or in their hair" and presumably threatening the Lakers sophomore with a fine. 
With the NBA loosening up its sneaker sanctions this season and allowing players to wear whatever shoes they want, it seems as though branded tattoos are the new cause for concern around the league.
Sole Collector's request for comment from the NBA was not immediately returned.