Several sneaker free agency questions were answered in the lead-up to last night's NBA regular season tip-off. In recent weeks, Joel Embiid has signed with Under Armour, Gordon Hayward inked a deal with Anta, and DeMarcus Cousins is likely headed to Puma. Now, another notable pro has aligned with a footwear company, but it's not your everyday sneaker deal.
Resell platform GOAT has partnered with the Los Angeles Lakers' Kyle Kuzma for a first-of-its-kind endorsement. Making the most of the NBA's lifted sneaker restrictions, GOAT plans to outfit Kuzma in rare Nike shoes both on and off the court throughout the year. Teaser shots include Virgil Abloh's Off-White x Nike Air Force 1 "MoMA" and the "Crown Jewel" LeBron 10.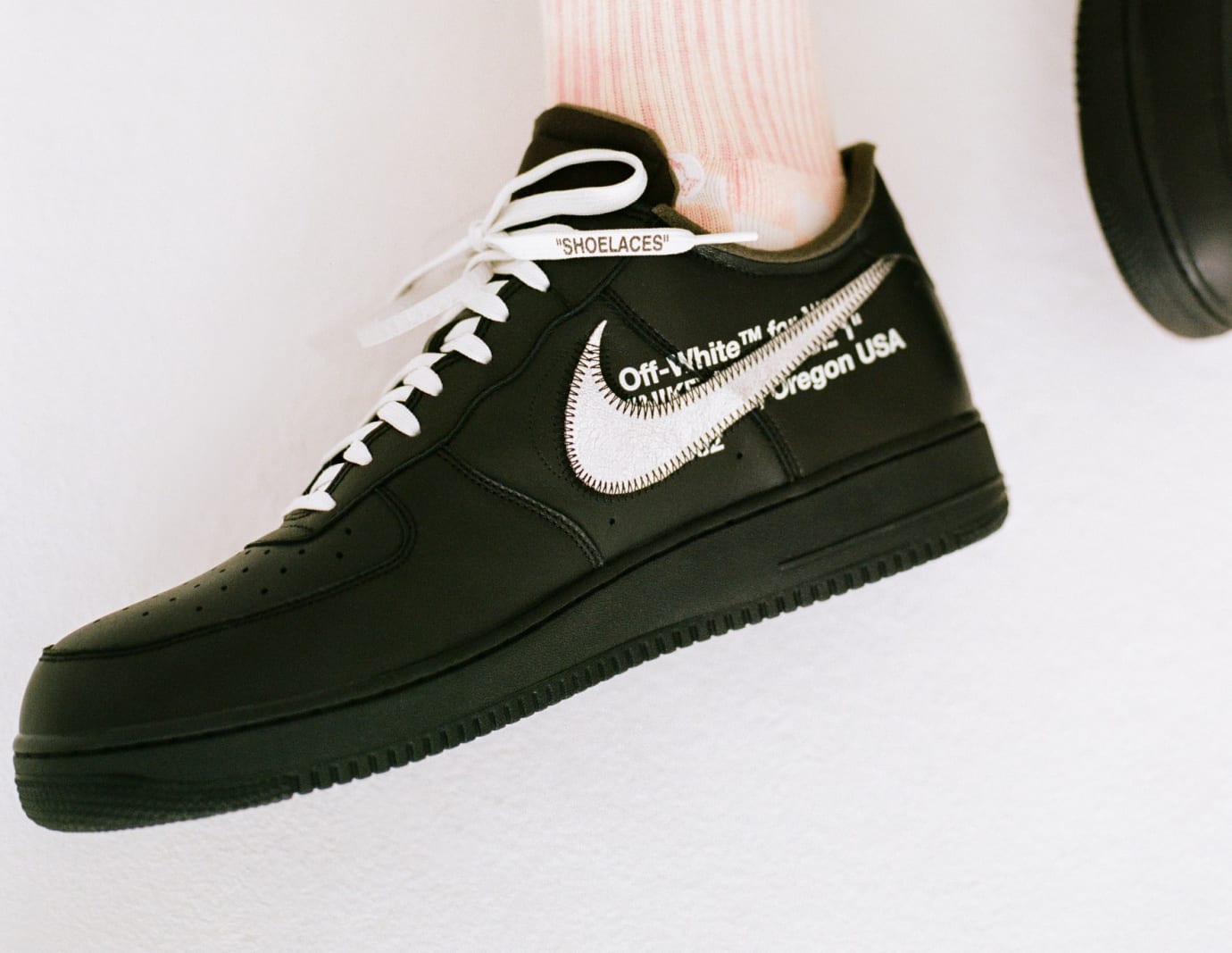 "GOAT has inspired me to start collecting more seriously and build my style around sneakers," Kuzma said in a press release. "People assume that, as an NBA athlete, you can get access to any kind of sneaker you want. When in reality, it's hard to get the exclusive releases or shoes from the past, and feel confident they're authentic. GOAT gives me a second chance at not only the limited releases I missed, but also the shoes I wasn't able to afford growing up."
Fans may be able to get a taste of Kuzma's new deal when the Lakers meet the Portland Trail Blazers on the road for their season opener tomorrow, Oct. 18. However, the forward also designed his own Kobe A.D. iD for opening week, so there's a chance he'll stick with those for now.